PUBLICATIONS
Discover new thinking and experimental evidence on the fundamental drivers of consumer behavior.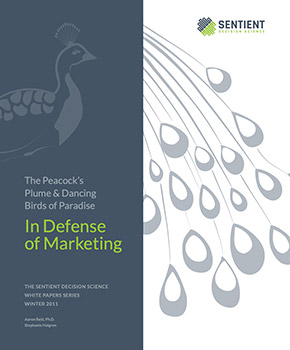 Download
In Defense of Marketing
Aaron Reid, Ph.D. & Stephanie Halgren
Explore the nature and ethics of conscious and subconscious marketing tactics, details how subconscious marketing influences behavior through the automatic activation of values and goals, and discusses why we should embrace marketing as the spice of our lives rather than relegate it to the depths of the dangerous and deceptive.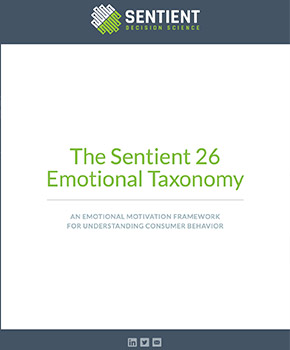 Download
The Sentient 26 Emotional Taxonomy
Aaron Reid, Ph.D.
Sentient has developed an emotional taxonomy that goes beyond the seven basic emotions to characterize 26 distinct emotions that directly impact consumer behavior. This white paper describes the attributes of each to help market researchers learn how emotions interact with reason to determine consumer choice.
An Interview With Dr. Aaron Reid: Implicit Research, Emotion & More
Article: Universal Wilde
Read Interview