THE MOST ADVANCED IMPLICIT PLATFORM
Sentient Prime®combines behavioral science & technology to create the most advanced & efficient true implicit testing platform in the world.
Accelerate your business with better insight.
Sentient Prime® embeds scientifically valid implicit experiments within your market research survey to reveal the subconscious associations which influence behavior.
Built on more than a decade of applied scientific research and development, our leading-edge technology empowers researchers to understand the consumer subconscious with greater insight than has ever been possible. Our database of over 200 million implicit measurements provides unrivaled normative data to further evaluate your implicit experiment's results.
Sentient Prime removes the barriers of measuring emotion.
Requiring no lab, no cameras, no wires or downloads. With Sentient Prime it's easy to measure emotion on a global scale.
Quantifies neural associations by isolating the impact of sensory stimuli on cognitive processing ability
Delivers true implicit measures by recording indirect, unintentional & uncontrollable responses (Nosek, Hawkins & Frazier, 2011)
Reveals sub-conscious emotions & associations with proven correlations to bio-metrics & choice behaviors
Cloud-based, globally scalable, multi-cultural & bias free, with results available within seconds after every complete
Built to be embedded into all standard research platforms, custom platforms & mobile apps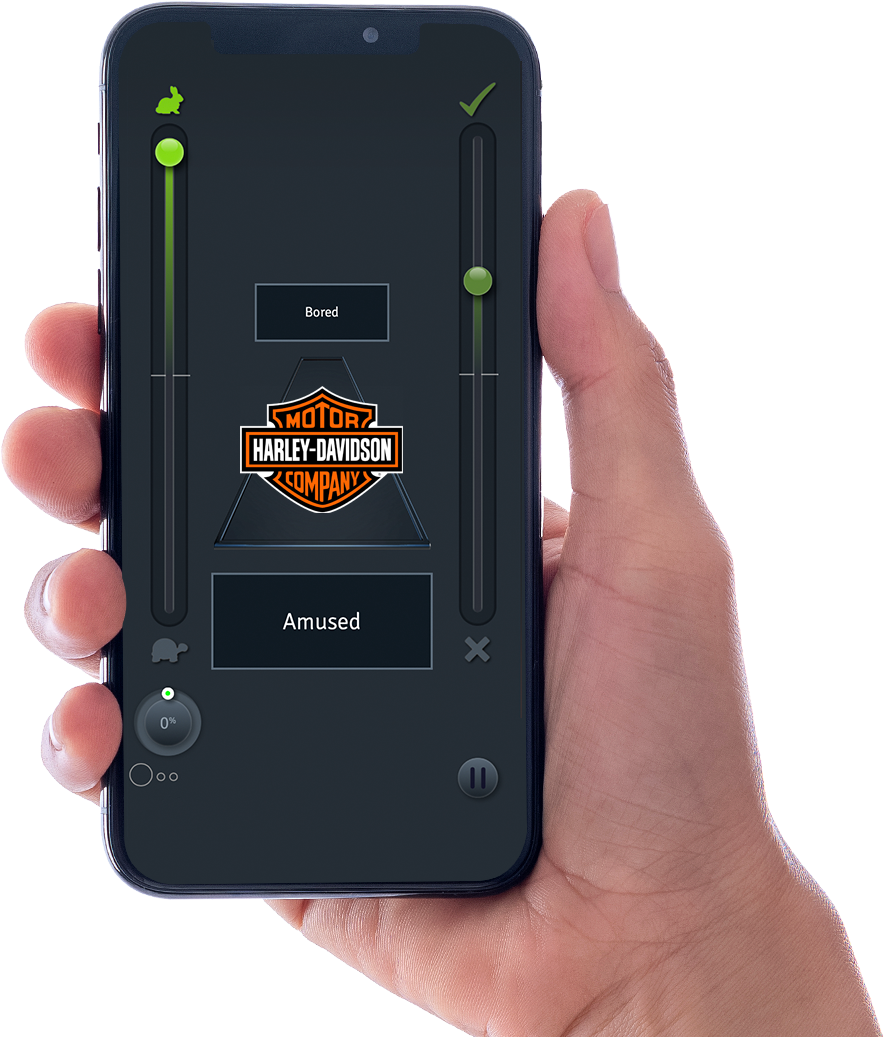 Create an Implicit Association Test
You can build and test a study for free on Sentient Prime. To collect data on the platform requires the purchase of completes. The sample or the panel participants are not included in the price.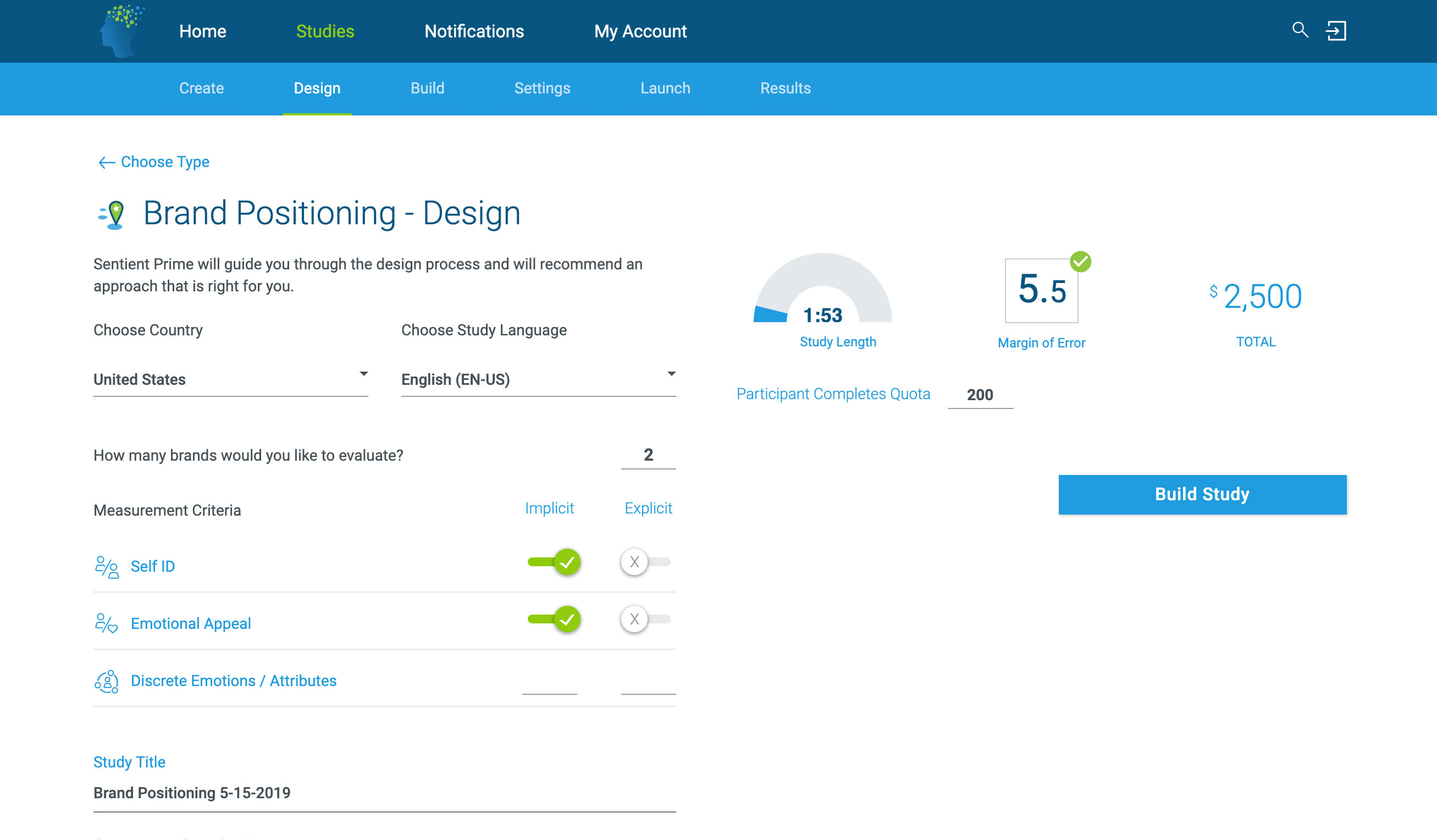 X