harnessing behavioral science TO work for business
Comprised of people passionate about the application of behavioral science to business. 
We are psychologists, neuroscientists, innovation insight leaders, market researchers, statisticians, brand experts and marketing professionals.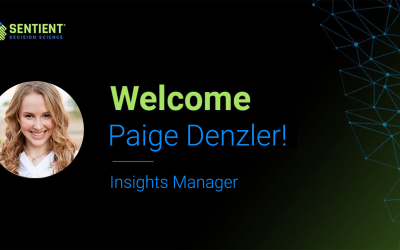 Sentient Decision Science is proud to announce our newest Insights Manager Paige Denzler. Paige's knowledge market research and psychology will be a huge asset to the research team. Before joining Sentient, Paige was a marketing analyst at Amerifirst...