Find the White Space for Extending your Brand
Sentient Brand Consulting changes the brand extension question from "how extendible is my brand?" to "how is my brand extendible?"
Sentient brand extension research provides the insight you need to create a roadmap for the extension of your brand. Delivering critical insight on how a brand is extendible is dependent on two key factors:
First, you must have a market demand model for new product concepts that incorporates both consumer emotional response and reflective cognitive processes to more accurately forecast future sales.
Second, you must assess the implicit fit of your proposed brand extension with the core components of your current brand, that is, your brand constant.
Reveal Hidden Brand Extension Opportunities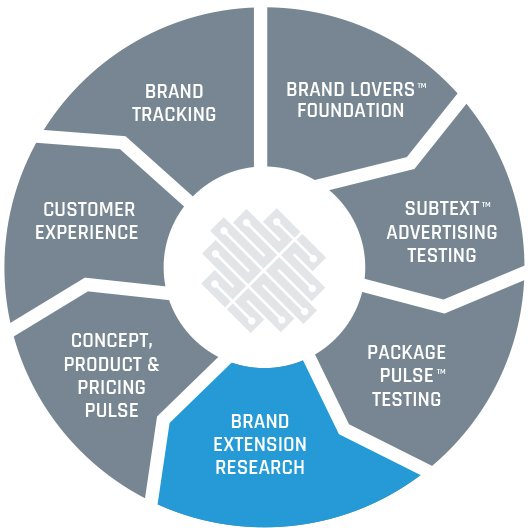 By mapping potential market demand by implicit brand fit, Sentient reveals the extension opportunities that will both deliver near-term sales and long-term brand equity.
Brand managers, and insights and innovation teams can test numerous early stage ideas for potential brand extension success, while simultaneously assessing new categories for brand positioning white space. This approach identifies both the best opportunities among those you've already ideated, as well as white space opportunities that you may not have seen yet.
Brand extension white space research is a core component of the Sentient approach to closing the brand positioning/marketing communications loop.