The Emotion Behind "Get Back What You Love"
After 15 months of quarantine, it finally feels like normal is making a comeback. The pandemic turned the entire world inside out, unleashing a torrent of emotions, but according to Google, hope is the emotion that is front and center. Google is encouraging the public to "get back to what you love" with an emotional ad that ends with the search phrase "COVID vaccine near me." Thanks to Google, hope comes through vaccination—a polarizing topic that has been politicized since Pfizer, Moderna and J&J broke global vaccination development milestones. In the advertising spot "
Get Back to What You Love
," Google revisits popular searches people made during the height of the pandemic, such as "quarantine", "lockdown" and "school closings." But the tone shifts when a search for "sweatpants" turns into a search for "pants." A restaurant and a theater marked "temporarily closed" on Google Maps switches to "open." Happy hours, playdates and fiestas also change from "virtual" to "in-person." The spot ends with a final search for "COVID vaccine near me," concluding with the tagline, "Get back to what you love."
Google's vaccine ad "Get Back to What You Love," is a hopeful look at the post-pandemic life we are all craving. The emotional spot reminds people of life before quarantine and encourages everyone to get vaccinated. But at what cost to the Google brand?
At Sentient Decision Science our
patented technology
shows the precise moment when an ad either goes off the rails or hits peak emotion.
Rapid Subtext
makes ad testing more effective and powerful within the confines of specific initiatives—in this case, vaccination discovery—the one search that makes all the other searches possible. Our testing leverages automation and the latest in behavioral science tools including
Sentient Expression
, which measures emotional response moment by moment, and
Sentient Prime
, which uses implicit associations to measure the impact on brand perception. Together, these two are the "dream team" that provide automated feedback and guidance on what moments engage and influence people to take action.
In this case, Google wants to encourage people to search for vaccination locations. We measured this ad moment by moment to pinpoint moments of subconscious perception. We monitored facial expressions and recorded implicit emotional responses to see whether there was a change after seeing the ad. What was most striking to see is the "roller coaster" of emotional expression or inflection points throughout the ad.
If the purpose of the ad is to motivate people to get a COVID vaccination, it works. However, this comes at a cost. Ironically, the ad is detrimental to the Google brand, as the trend line is negative. Nevertheless, the power of the Sentient Prime platform shows those who felt better about Google implicitly after watching also felt positive about the pharma brands who created the hero vaccines. Overall, "Get Back to What You Love" is a persuasive argument to get vaccinated and we can see in pre/post measurement the actual moment when people decide to get vaccinated while watching this ad.
Results from Over 400 Non-Vaccinated U.S. Respondents
The power of our Rapid Subtext product lies in getting to the heart of what is happening when people are watching ads. This diagnostic powerhouse gives insight into the business impact an ad has in 24 hours. In this case, Google took one for the team with "Get Back to What You Love." By creating an emotionally significant snapshot of life in and out of quarantine and how our searches will change they sacrificed brand love for world health. And in the long run it will likely pay off.
Watch the full analysis of "Get Back to What You Love." using RAPID Subtext. RAPID was featured at the NEXT 2021 event showcasing how storytellers can quickly provide true implicit insights into the real impact on emotions before, during, and after exposure to an advertisement.
Presented by Jeremiah Messer
Subtext Storyteller at Sentient Decision Science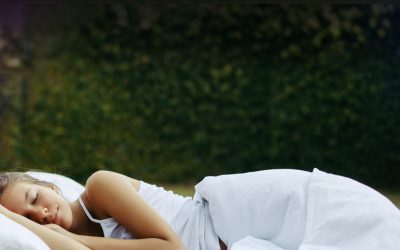 According to USA Today, the online mattress business went from "nothing to a $1.5 billion dollar business in the blink of an eye."  The global mattress market was valued at $29.63 billion in 2021 and is expected to reach $42.84 billion in 2028. The...