Which Brand Won Big With Emotion at the Oscars?
One of the Advertising Industry's biggest nights is behind us and by using our 24 hour ad testing tool, we are able to provide insight to CMO's on why some brand ads played better than others in the 2021 Oscars and how they can learn from the winners…and the losers.
The Envelope Please
2021 Academy Awards are in the history books. Not since World War II have the Oscars been more subdued and austere. Emotions are running high as we continue to navigate through COVID-19 and its impact. The inaugural Most Emotional Impact in Advertising Award from Sentient Insight division is based on a nationwide implicit association study conducted on brand affinity before and after exposure to the Oscar Ads. So, who took home the award?
Congratulations to Google!
Most Emotional Impact in Advertising Award
Sentient Decision Science showed off the power of its RAPID Subtext 24 hour ad testing tool for the Oscars. RAPID Subtext uses Sentient Prime and Sentient Expression technologies to analyze ad winners and losers for the event using automated behavioral science not surveys. Sentient conducted the study on hundreds of participants before and after the Oscars show to analyze the impact brands had on the subconscious mind of consumers. Out of all the brands represented at the Oscars Google had the most improved impact on brand appeal.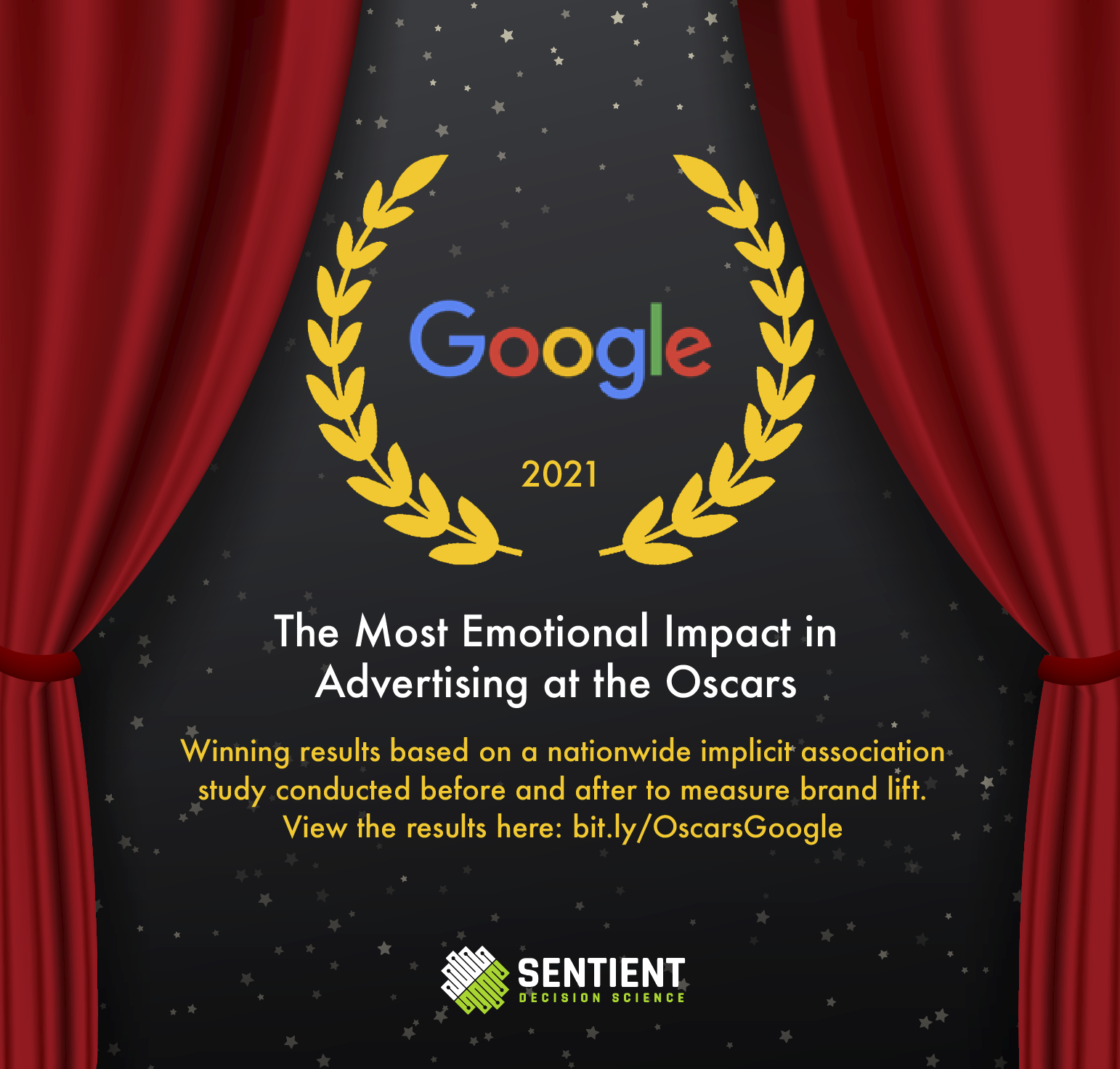 So why did Google win in appeal when so many other brands were just as present?
Authenticity
Take notice of these 3 important types of authenticity to help boost creative impact at these highly viewed TV shows.
Authentic for the moment
Authentic for the content within which brands are advertising
Authentic to the brand
When you incorporate all three types of authenticity, you don't need to spend as much to break through and be influential.
Check out the full 2021 Oscars post show ad analysis with Julie Hall Founder & CEO of Communitas Global and Dr. Aaron Reid Founder & CEO of Sentient Decision Science.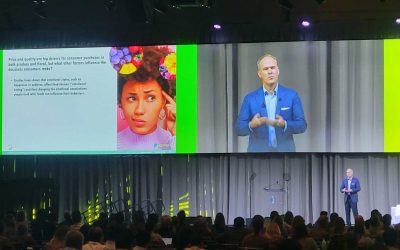 Dr. Aaron Reid of Sentient Decision Science spoke to hundreds of attendees about the subconscious food drivers of consumers at the Global Produce & Floral Show last week in Orlando. Dr. Reid discussed the current challenges  marketing is facing...