Using Automated Behavioral Science to Empower the Market Research Industry
On Friday, May 12th , Dr. Aaron Reid of Sentient Decision Science presented to attendees of the Insights Illuminated Market Research Conference in Boston. Dr. Reid first contextualized the progression of behavioral research by providing a recent historical timeline of significant events and discussing the limitations of past methodologies. Dr. Reid then propelled the discussion into the current state of research–automated behavioral science– and demonstrated the technology Sentient uses for accurate insights into behavior.
Using several contemporary examples on Sentient's platform, from political attack spots to the promotion of the NFL, Dr. Reid demonstrated to the audience how automated behavioral science allows researchers to understand critical moments in advertising that drive changes in attitudes. The videos analyzed revealed the business and social applications for these technologies–optimizing creatives and testing for inclusivity and implicit bias.
Dr. Reid's presentation left the audience with key takeaways to think about for the future of market research and potential careers in insights, by asking them to consider what technology like artificial intelligence could empower them to accomplish.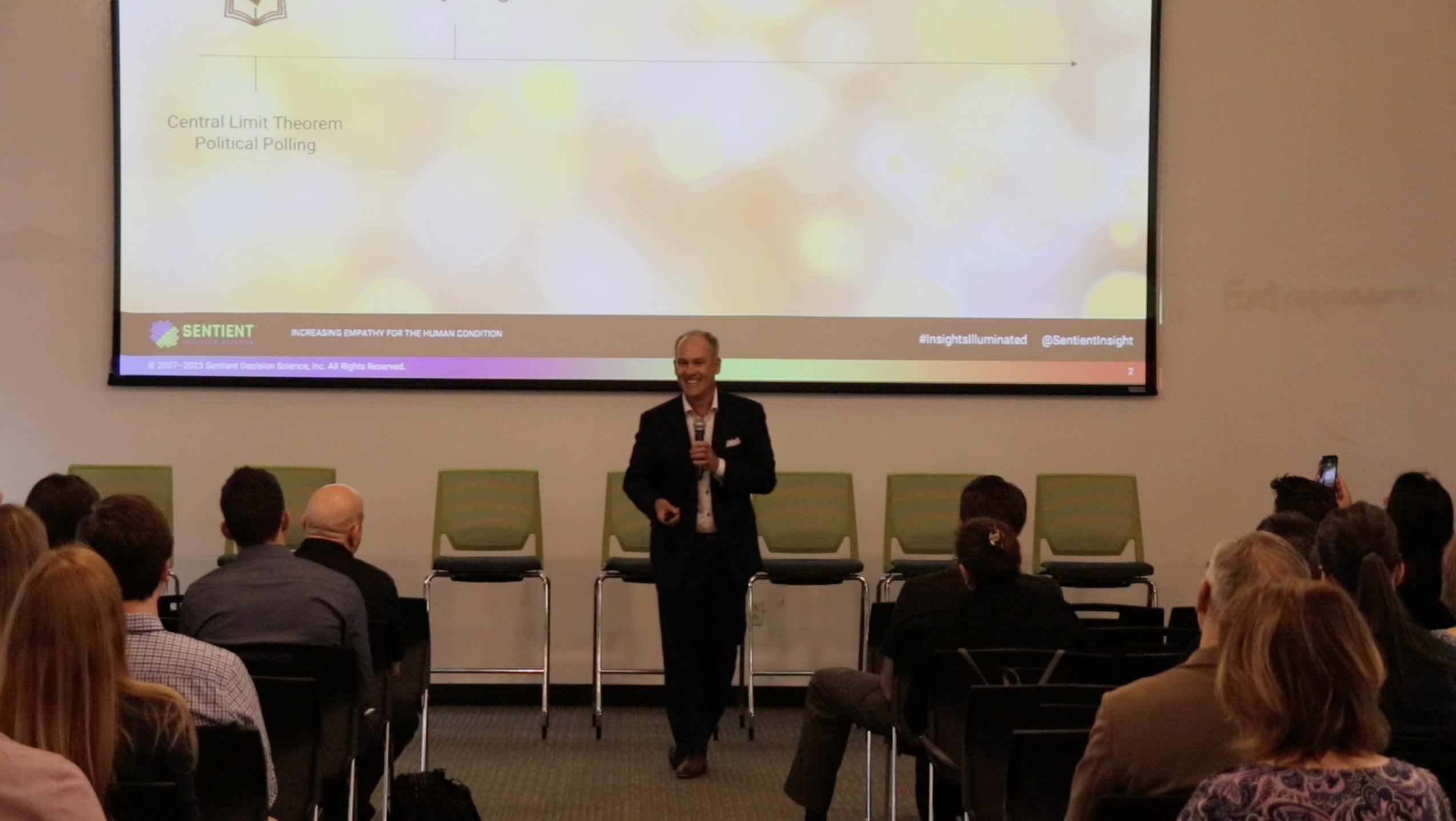 What we have now in the industry is behavioral science automated in insights platforms that can measure human emotion, the cognition that precedes that emotion, and can pinpoint moments of marketing that are related to actual scientific outcomes on behavior. This is a new world and it doesn't replace researchers–it empowers us.

– Dr. Aaron Reid
The Insights Illuminated Market Research Conference is hosted by the
Insights Association, North Atlantic Chapter
. The 2023 agenda included a variety of networking opportunities, case studies, workshops, and presentations on market research from a range of industry speakers.
To learn more about Sentient's approach and how our patented implicit technologies could benefit your brand, contact us to demo our Emotion AI platform.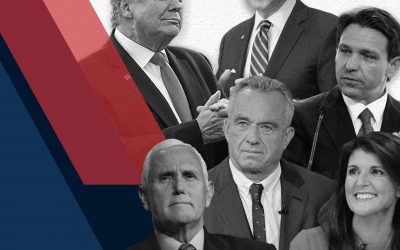 Sentient is using its true implicit testing platform, Sentient Prime®, to track the Emotional Appeal of the top presidential candidates leading up to the 2024 election. We determine the strength and valence of voters' basic emotional response to each...