The Big Game Advertising Analysis-2023 Webinar
Dr. Aaron Reid demonstrates how Sentient's use of Emotion AI uncovers ad success in the Big Game.
Watch Sentient's annual webinar, "The Big Game Advertising Analysis", from February 14th. Founder & CEO of Sentient, Dr. Aaron Reid, first introduces attendees to our Emotion AI platform and Implicit Tech, then explores Big Game spots. Have you ever recalled an ad but not the brand who created it? Dr. Reid reminds viewers that while many Super Bowl advertisements are Engaging or entertaining, fewer are Influential and beneficial to the brand. Examine the results behind eight ads that vary in vertical and brand–from travel (Booking.com) to alcoholic beverages (Busch Light)! The selected Super Bowl LVII ads represent a sample of this year's best and worst performing commercials.
About Our Approach
Sentient's mission is to increase empathy for the human condition. Our automated behavioral science technology measures emotion, learning how people feel and why–essential elements of the human experience. Our findings on emotional appeal, self-ID, and discrete associations are grounded in data and supported by experts for deeper, more accurate analysis.
Two key ingredients for empathy: understanding how someone truly feels & the cognitive antecedents of those feelings (why). – Dr. Reid
For analysis of the ads, watch our webinar recording below! Don't see your favorite Super Bowl ad here? Sign up to demo our platform and gain access to additional Super Bowl LVII insights.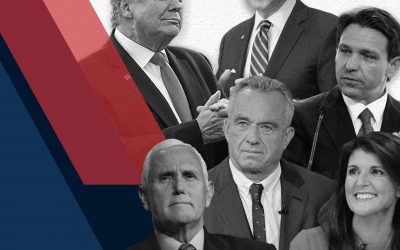 Sentient is using its true implicit testing platform, Sentient Prime®, to track the Emotional Appeal of the top presidential candidates leading up to the 2024 election. We determine the strength and valence of voters' basic emotional response to each...