Sentient to Present at the Insights Illuminated Conference
As a leader in the transformation of the market research industry, Sentient Decision Science will present on Emotion AI technology at the Insights Illuminated conference.
The 2023 Insights Illuminated Conference
"The New Normal: The Golden Age of Research Tech is Here"
The recent global crisis rapidly accelerated innovation and demand for emotion-based insights and new research methods. Brands increasingly recognize the impact emotion plays on decision-making and endeavor to understand and connect with their audiences emotionally. This year, Sentient's Insights Illuminated session will contextualize changes in industry practices and focus on the peak age of market research technology– automated behavioral science. Within our presentation, speaker Dr. Reid will explain why brands are relying on emotional insights to improve their creatives and performance, as well as address the significance of these insights to the future of the industry.
Sentient Decision Science Will Explain:
How the limitations of traditional research methods led to the rise in the use of non-conscious measures.
Why market researchers don't get an accurate read on how people feel, and why, solely using opinion-based research.
How brands are utilizing emotion-based insights to improve market performance.
How marketing professionals are using automated behavioral science to get evidence-based insight on diversity, equity, and inclusion questions.
Why automated behavioral science will define the future of the market research industry.
Attend the Event!
Please ask us about promotions/discounted ticket opportunities if interested – early bird pricing will be extended for just a few days more.
Date: Friday, May 12, 2023
Event Start Time: 8:00 AM EST
Session Time: 9:10 AM EST
Location: District Hall Boston 75 Northern Avenue Boston, MA 02210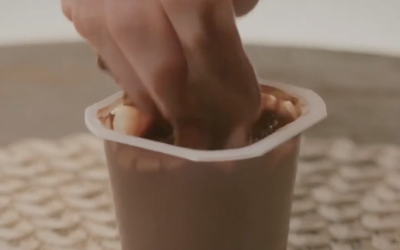 Within the political sphere, it isn't always Democrats versus Republicans. Political parties can also have internal disagreements that lead to discord among candidates. The nature of political campaigns is to emphasize the value of a target candidate;...