Saatva CMO Joe McCambley Joins Sentient for CMO Club Roundtable Discussion
According to USA Today, the online mattress business went from "nothing to a $1.5 billion dollar business in the blink of an eye." 
The global mattress market was valued at $29.63 billion in 2021 and is expected to reach $42.84 billion in 2028. The explosion in the Mattress Economy does not look like it is giving up any time soon. How come? A renewed focus on anything "home sweet home" — related thanks to Covid but even before Covid, sleep was having a moment.
On Tuesday, November 30th at 8 am PST the CMO Club welcomes Joe Sauer, SVP & Managing Director of Sentient Decision Science and Joe McCambley, CMO of Saatva, the luxury mattress and bedding brand to discuss the latest innovations into how consumers feel to understand the essential emotional drivers to build better messages, assets and campaigns that trigger the right emotional responses.
As the leader in the advancement of behavioral science methods and technology used to quantify and measure emotion, Sentient Decision Science will show:
The importance of understanding emotion evoked after exposure to messaging

The new technologies that measure the true implicit emotional response to that messaging

A foundational understanding of the tools and technology available today to quantify and measure human emotion
In this unprecedented oversaturated media market, CMOs are constantly faced with the "can't say", "won't say" conundrum in market research. Leading brands like Saatva are gaining a creative and predictive edge using automated emotion measures that Sentient Insights' products offer.
"Since we started working with Sentient about a year ago, the predictability of the outcomes of the advertising that we're putting in market has gone up about 20x. It's been amazing."
Joe McCambley CMO Saatva – Podcast: Breaking Through in a Competitive Category
According to the CDC, the average American sleeps less than seven hours per night….less than the recommended 7-8 hours, and a whole 2 hours per night less than we slept 100 years ago. This means that a lot of people are walking around in a state of chronic sleep deprivation, putting us at risk of chronic diseases and accidents, costing the economy an estimated $411 billion per year. Good sleep is required for good health and good sleep can only happen on a good mattress. There are now more than 150 retailers offering to sell you a mattress online in the United States alone. The global consumer mattress industry grew 12.8% per year from 2014 through 2018, according to Frost & Sullivan. Saatva is leading in driving consumer awareness of the importance of quality sleep, battling old brands in the new mattress battleground.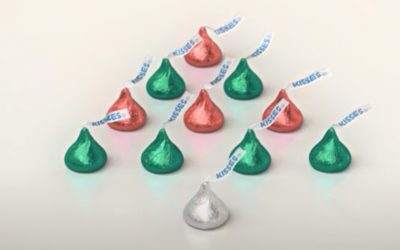 By Julie Hall Evoking emotion in advertising is part art and part science. Sentient Insights' products identify the essential emotional drivers to build messages, assets, and campaigns that trigger emotional responses and create moments that matter....