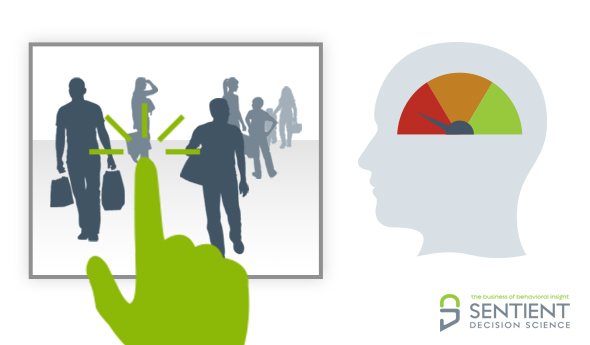 Imagine the following scene: In the morning, as you stumble half-asleep through the early moments of your day, a thousand sensory events subtly provoke your emotions. Even after that first cup of coffee or a quick run clears your head, when you're at the height of your mental powers, you're still at the sway of countless subconscious influences.
These are things that you don't consciously perceive: the light through the leaves of a tree, the aroma of a bakery down the street, the color and curvature of the cars parked on the curb, the confident posture of someone you walk past. These are all at play in your mind as a mesh of strongly or weakly reinforced connections.
From day one, your neurons are linking together in surprising and unexpected ways, like knots in a net. And if you pull up any of those knots, all things linked to it rise too. That's why one sound, one smell or one fleeting exposure to a brand could leave you feeling unexpectedly nostalgic, ecstatic or welling full of pride.
Products and brands unlock these kinds of distinct emotions in consumers, producing powerful motivations to buy. As marketers, we've known in our guts that emotion is key to motivating behavior, but until recently we did not have the technology to quantify gut feelings. That has all changed with the recent rise of implicit research technology.
By measuring consumer emotions and the emotional associations consumers have with brands, products, packaging, concepts and advertising, you can help people reconnect with the emotions that mean the most to them and thereby make meaningful connections to your products and brands.
Sign up for our 60 minute webinar, to:
Learn what unique insight and predictive benefit true implicit measurement provides.
Learn how to measure up to 26 distinct emotions that influence consumer behavior using online implicit research technology.
Learn how to apply implicit research in the most practical insights use cases, including brand positioning, tracking, new concept testing, package evaluation and more…
Be shown unique studies that reveal subconscious associations behind consumer behavior.
Participate in a live implicit association test, and get real-time feedback on their own subconscious associations with brands.