How Do You Really Feel About Trump and Clinton? Don't Tell Us—Show Us
This election cycle has been a gift.
Not for the average American who is
feeling significant stress over this election
, but for the behavioral scientists who measure emotion to better predict behavior.
The beauty of the primary season (Did you ever think you would hear that this year?!) was that, week after week, we had real "market" results that served as an outcome that we were able to predict with data collected and modeled directly before each state's primary. This provided a direct assessment of whether implicit emotions can serve as true leading indicator of future behavior, which is the holy grail in market research.
During the primary season,
Sentient's Proportion of Emotion model outperformed Real Clear Politics
polling average in 80% of the state primaries in predicting the actual election outcome. The key? We quantified the implicit Emotional Appeal of each candidate through
Sentient Prime
and combined that data with conscious assessment data for a more holistic and accurate view of ballot booth behavior.
As we come into the final stretch, we wanted to open up
our implicit study for you to take
and see where you rank in terms of your subconscious emotional associations with these candidates. Below you'll see the results as they stand on October 27. We'll keep updating the results until that very emotional election day finally arrives on November 8.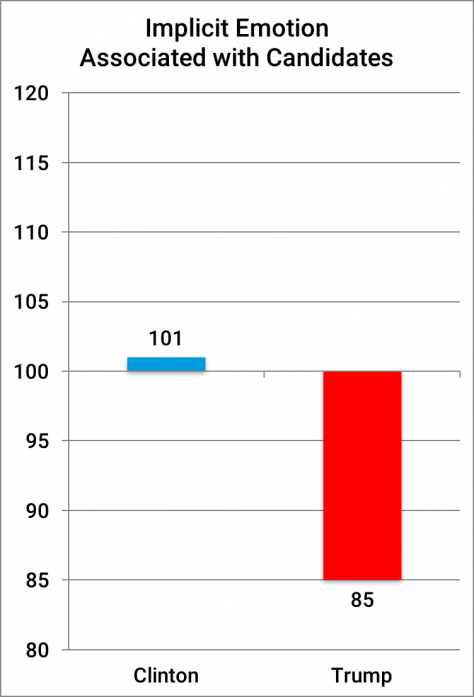 To add your own implicit associations to the data, click below for a quick 2-minute test that will first assess your conscious preferences (using a quick conscious technique) and then will assess your implicit emotions toward Trump and Clinton.

At the end you'll be able to click the green button to see your own results and get a window into your subconscious. Before you click the button, be sure to ask yourself, "Do I really want to know?"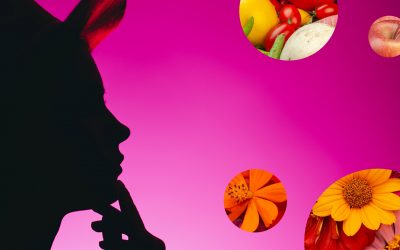 Sentient Decision Science is honored to be invited to present at this year's Global Produce & Floral Show in Orlando. Our relationship with the International Fresh Produce Association (IFPA) has been very rewarding, and the research we provide is...