A 2020 Love Story – Examining a Match Made In Hell
Ryan Reynolds and Taylor Swift join forces to create a new Match ad "Match Made In Hell", that got over 2 million views on YouTube in the first week it appeared. A unique love story that could have only happened in 2020. The ad stars Satan himself who resembles Tim Curry's character Darkness in the 1985 movie "Legend" directed by Ridley Scott, and his perfect match he met 11 months ago. A seemingly lovely young woman, 2020.
The ad opens with Satan sitting bored and alone in hell. He gets a Match notification and then we see their love story unfold. It turns out Match was right to put them together; they have a lot in common. They both come from hell, appreciate a good dumpster fire, enjoy pirating movies, and stealing toilet paper amongst other devious activities. The ad ends with the couple sitting, cozy on a park bench agreeing that they don't want this year to ever end. They gaze off at the Brooklyn Bridge skyline as asteroids destroy the city in the distance.
So, how did the audience feel about this love story? Did this comical advertisement improve the audience's appeal towards the brand? Using RAPID Subtext, we are able to analyze the subconscious effects of an advertisement and examine the emotional expression conveyed at each moment. In the example below, RAPID Subtext is used to reveal the audience with more appeal versus those with less appeal for the brand and displays the overall valence of all participants using facial action coding.
Although the ad is very funny and produces a rise in positive expressions as the story unfolds, it appears to be at the expense of the brand. The implicit emotional appeal of the brand dropped slightly after viewing the ad. Though the story does produce a positive lift in valence in viewers overall, those who had Less Appeal towards the brand had a negative journey. They got the joke "call me 2020" but did not express positive emotions for most of the love story.
After this year we all could use a good laugh, but the implicit data is telling us that 2020 humor appears to be too soon.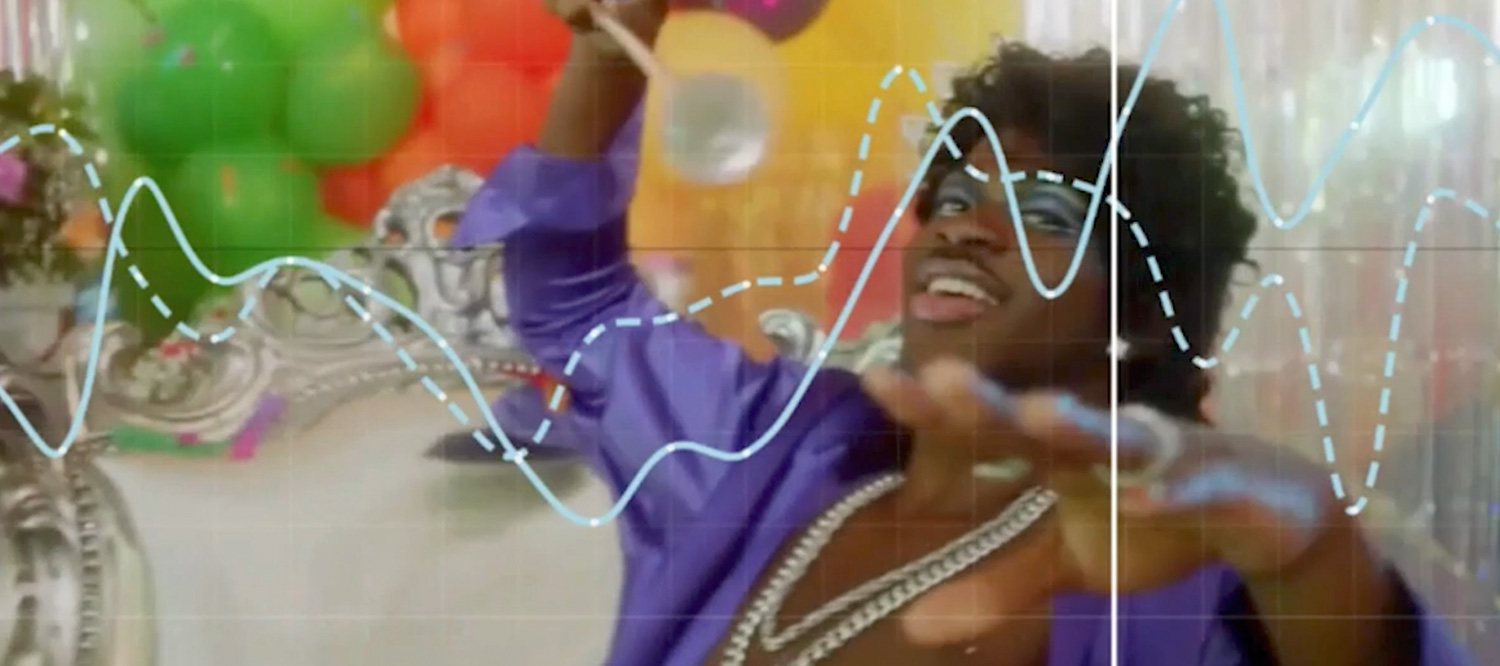 As we look back at advertising during Pride Month, we wanted to understand how brands' support of Pride Month impacts the changes in how we feel towards the LGBTQ+ community. We took a look at many ads that tried different approaches to convey their...