2023 Big Game Ad Analysis
Sentient measures emotion to understand ad effectiveness in the Big Game of advertising–uncovering their ability to engage and influence using behavioral science not opinions.
Watch How Emotion AI Uncovers Ad Success in the Big Game of Advertising
Event Overview
The Big Game is more than just a championship football game. The event has become a social and cultural phenomenon–celebrated by avid team fans and the general population alike. According to Super Bowl LVI statistics, an estimated over 208 million viewers, or approximately two thirds of the United States population, tuned in. This viewership is teaming with marketing opportunities. As the last standing institution of live, must-see programming, the Big Game is the biggest collective moment in brand marketing. Competition and pricing for these advertisement spots is steep with some 30-second spots costing $7 million this year. In the vie for consumer attention, advertisers must produce innovative content that is engaging and influential. Some Super Bowl spots succeed at this becoming iconic, going viral, or pulling at our heart strings in unexpected ways. What each of these advertisements share is the ability to make the audience feel. Emotion is a powerful tool in advertising, impacting Brand Recall and Brand Appeal.  
Join us on Tuesday, February 14th at 12pm EST to understand what Emotion AI tells us about Super Bowl LVII's ads and the implicit perceptions of the brands involved. 
What You'll Gain:
Explanation of Sentient's platform and implicit technologies

 

Understanding of Emotion AI in evaluating Engagement and Influence

 

Diagnostic analysis of Big Game advertisements using our RAPID Subtext tool

 
Sign up Today!
Registration required for the webinar.
Date: Tuesday, February 14, 2023
Time: 12PM EST | 9AM PST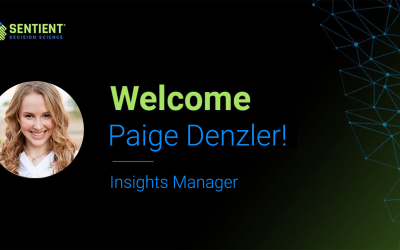 Sentient Decision Science is proud to announce our newest Insights Manager Paige Denzler. Paige's knowledge market research and psychology will be a huge asset to the research team. Before joining Sentient, Paige was a marketing analyst at Amerifirst...