Winners of the 2011 EXPLOR Award
By Sentient Decision Science, Inc.
This morning, Sentient Decision Science, with partner PepsiCo, was awarded the 2011 EXPLOR Award. Presented at IIR's "The Market Research Event", the EXPLOR Award recognizes the most compelling, high impact example of innovation and technology advancing research.
A world-class judging panel – from noteworthy organizations such as General Mills, GfK, NBC Universal and Wharton – selected Sentient Decision Science, with partner PepsiCo, as a finalist out of an elite field of contenders, including finalists Hewlett-Packard/QualVu and Microsoft/Blue Ocean.
Significant elements of our work with PepsiCo illustrate the future of market research, and we are honored to achieve this industry recognition. From our perspective, the future of marketing can be found today in the behavioral science literature, which allows us to understand the why's of human behavior that have yet to be applied to business questions on a large scale.
Our case study, "Hedonic Bundling – How Applied Choice Architecture taps into Shopper Subconscious Motivations" combined two unique research innovations to provide highly impactful insight on how to optimize marketing efforts. The case was the first unique application of an Applied Choice Architecture principle combined with quantitative implicit emotion modeling to forecast increased product adoption rates.
Click
here
to read more about our industry honors.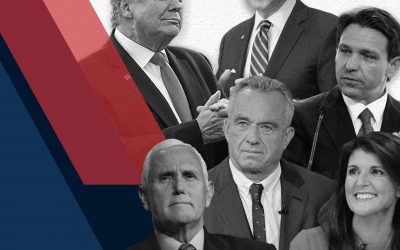 Sentient is using its true implicit testing platform, Sentient Prime®, to track the Emotional Appeal of the top presidential candidates leading up to the 2024 election. We determine the strength and valence of voters' basic emotional response to each...