Why Brands Should Continue Research During Times of Crisis
Understanding what drives behavior is critical during times of crisis. This is true for businesses trying to minimize the financial impact of the virus as much as it is true for governments trying to contain it and its health impact.
In a world of uncertainty, here are four important factors that will help shape your research approach to uncovering the future mindset of your consumers.
Four Important Considerations When Defining Your 2020 Crisis Research Strategies:
Understand the "new normal", now and through the crisis.

Track changes in consumer sentiment through the crisis – behaviors are not going to return to the "normal" that we had before COVID-19; so it will be important to understand consumer shifts as they are happening. How deep did positive consumer sentiment dip and how much did willingness to pay a premium drop, and where are we now in relation to the deepest point?

Track potential shifts in spending to uncover new brand loyalties.

As consumer spending drops in the ensuing economic downturn, brand loyalties may shift or be jettisoned altogether. Faced with shortages of favored brands, consumers may shift out of necessity to whatever is available and establish new brand loyalties as the crisis resolves. Tracking these potential shifts will be critical to understanding how brands should adapt and prepare for repositioning as needed after the crisis.

Test your crisis response messaging to avoid making missteps and measure your new reputation

.

It will be critical for brands to understand how consumers perceive and react to their crisis response measures and messaging. Will a brand's crisis response tactics and communications support the brand's reputation and reinforce brand loyalty, or inadvertently disappoint and drive customers away?

Leverage behavioral science techniques to re-examine the customer persona's emotional state.

During times of crisis we act irrationally, so you can't expect explicit survey responses to accurately predict future behavior. Implicit association testing can help uncover why people act the way they do in times of stress.
Closing Thoughts on Human Empathy
Since we're Sentient, we're thinking about how people feel and why. Feeling what others feel and understanding the cognitive antecedents of those feelings are the two essential ingredients for empathy. Advertising with a goal of making an empathic connection with consumers was significantly rising before the crisis. Now is a perfect opportunity to understand what can really achieve this branding goal. Brands aiming to make that human-centric connection between their brand and their customers should use this as a critical learning moment, as well as a branding opportunity to stand out by doing it right.
There are many potentially disastrous ways to message during a crisis. Brands should be more interested than ever in figuring out how to get their message to be engaging during a time of noise and influence perceptions.
"If a brand's concern is, that consumers are not themselves. My answer to that is, of course not! And guess what? They are not ever going to be like that again. So, you'd better get studying up on the new consumer mindset."
Uncovering those human truths, right now, can give us critical insight on how to influence behavior for better health and financial outcomes.
Sentient's first tagline, Circa 2007, was "the business of behavioral insight", so true. However, reflecting on that now reveals that it is really a tagline for the whole industry. We are the industry of behavioral insight. And insight into the drivers of behavior is more critical now than ever before.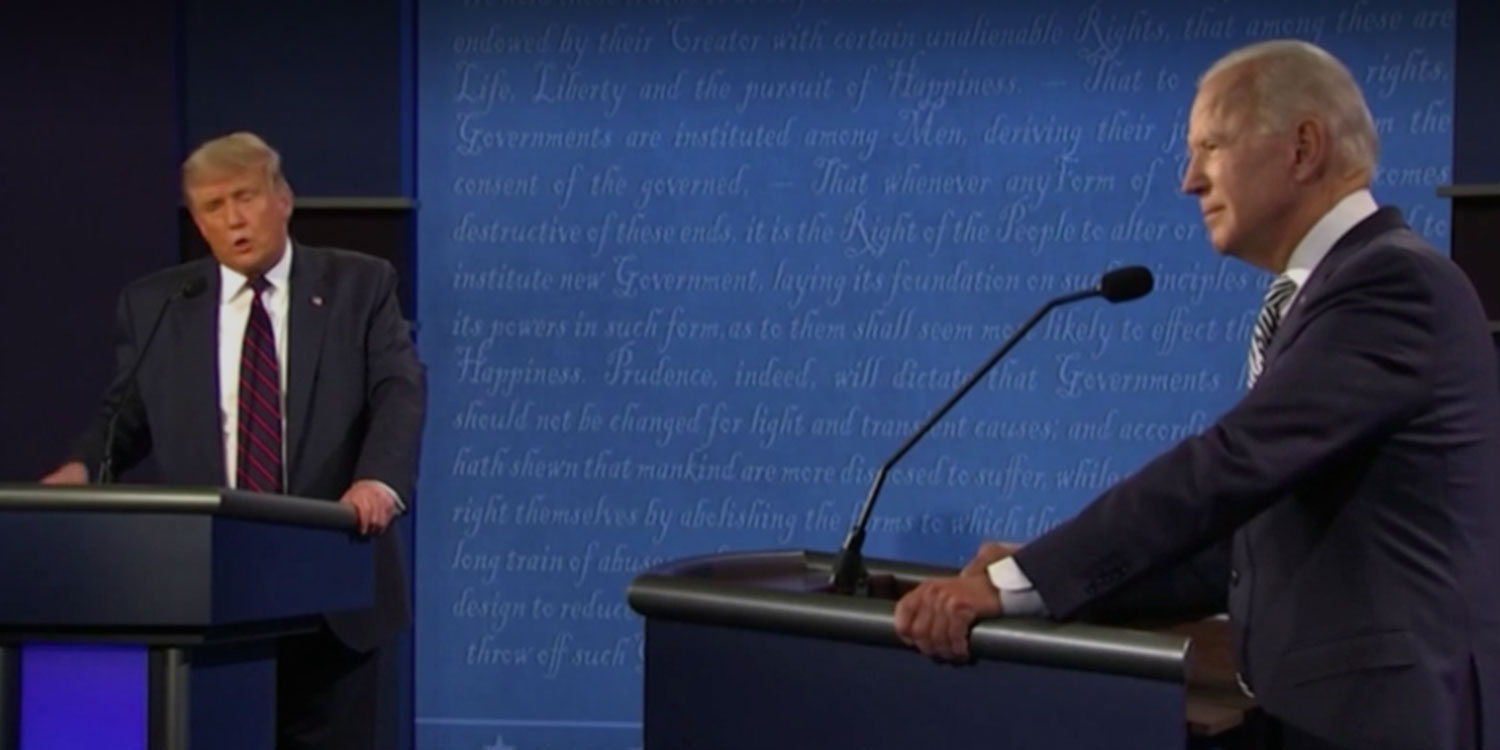 By Aaron ReidSeptember 30, 2020Who won the framing of the debate? As we watched the reactions to the first Presidential debate yesterday morning, we wondered how the framing of the debate by networks would impact the minds of voters trying to process...