Uncover the Emotional Impact of COVID-19
Sentient Decision Science's Sentient Prime® will be offered free for COVID-19 research that facilitates the understanding of human emotion during this unprecedented time.
The narrative of the human emotional experience during Coronavirus is being written anew each day. Each day a new story appears in the news with expressions of deep sorrow, agony, and even anger. Like when we heard the story of how a 90- year-old couple, married 61 years and mutually infected by Coronavirus, were not able to say goodbye to each other. "I wasn't able to say goodbye." said the husband, as we watched, sinking deeper into an empathic sadness.
Stories like these have the power to raise awareness of real human suffering, influence leaders' decisions, and motivate collective action. There are thousands of these stories playing out every day across the world and most of them are going untold. Untold. And an untold story has no impact.
In a time of sadness, fear, and anger, we can help tell the story of the human emotional experience, quantify its impact and increase empathy for the human condition. Human emotion transcends culture, language, and boundaries. It is our universal common currency. By quantifying these emotional experiences we create a human-centric source of data to inform important policy change and refine delicate messaging that can improve psychological and physical health outcomes in these uncertain times.
Quantifying the human emotional experience can also significantly improve forecasts of economic activity. The human emotional experience now, will have an impact on how we react to crowded spaces, how we feel about close proximity to others and how we all reenter civilization as we attempt to return to "normal." With the ability to measure implicit emotional associations with the self, the world can track fluctuating levels of anxiety, fear, and relief among groups of people as the crisis evolves.
As we worked to fully appreciate how our assets could help the world in this moment, we also felt a renewed importance of the origin story of Sentient Prime. The method was originally created and refined in the social psychology literature to study stereotypes and biases. Now that implicit bias against the Asian American community is forming and cementing in the minds of many, understanding those deepening biases, and how communications can effectively fight their formation has become an immediate social issue that our technology can address.
The tools to study these questions are the tools that we have at our fingertips everyday at Sentient. But it doesn't make sense to us to keep these tools just for us – not when the world has an imperative to understand how people truly feel during this crisis and why.
We're now allowing free access to Sentient Prime to any researcher conducting work for public consumption on the emotional impact of the COVID-19 crisis.
Why Use Implicit Research to Study COVID-19?
Sentient Prime® is a patented technology that quantifies the non-conscious drivers of emotional experience to understand this new way of being human as our attitudes, values, and priorities evolve due to this life-changing experience. Using this kind of implicit research technology to study the emotional effects of COVID-19 holds the potential to give us deeper and more accurate insight into how people are feeling and why. The Sentient Prime platform has been translated into over 50 languages and is scaled to measure the non-conscious anywhere in the world. This measurement technique is normed at the individual level, removing the vagaries of scale-use bias so common in cross-cultural work. This makes it ideal for cross-cultural studies to help establish a comparable barometer of the human emotional experience that transcends language and cultural barriers.
Studies that are currently designed, and are available for immediate free use for public consumption research that benefits the greater good, include:
Implicit bias toward Asian Americans or Chinese culture

Degrees of Anxiety, Fear, Anger, Agony, Sadness, Relief and other emotions around the world
Restaurant Rebound? Comfort sitting within 6 feet of someone at a restaurant
Spend Forecasting May, June and July
Sentient wants to support the research community we serve. We hope offering Sentient Prime for free will help researchers provide new insights into how this crisis has impacted our behavior and how we can recover.  Any research intended for public consumption that can help with our understanding of behavior during this crisis will be free

.
How to Be a Part of the COVID-19 Research Project
Researchers interested in using the Sentient Prime platform to measure the subconscious for Coronavirus insights should visit the Sentient Prime COVID-19 project. Learn how to use the implicit platform to measure emotions in your research and sign up to qualify for free access. Sentient Prime is free to use for up to 20 participant completes. Those that qualify will have unlimited completes!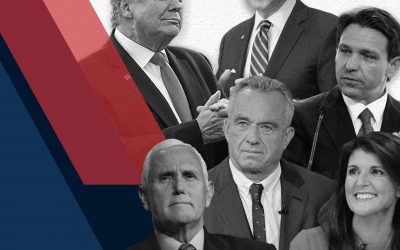 Sentient is using its true implicit testing platform, Sentient Prime®, to track the Emotional Appeal of the top presidential candidates leading up to the 2024 election. We determine the strength and valence of voters' basic emotional response to each...