Getting What We Want Out of Our Messaging & How to Have It Done Overnight
Creating a Super Bowl ad is always challenging, but the gamebook for Super Bowl LV ads had many potential fumbles to navigate amid a global pandemic, political unrest, economic peril and the ongoing fight for social justice. The stakes for pulling off a Big Game commercial that has the right tone during these "unprecedented times" is tougher than ever. Some brands pulled it off well, as evidenced by Sentient Decision Science's behavioral science-based research demonstrated yesterday at GreenBook Insights Tech Showcase with Sylvia Kinnicutt and Jeremiah Messer of Sentient Decision Science.
Of all the ads played during the Super Bowl they picked Amazon's Alexa Echo ad "Alexa's Body". "When I first saw the ad, I laughed; I really laughed. I don't find a lot of 'humorous' ads funny. So, I immediately wondered if other people would react like I did," said Sentient Decision Science's Jeremiah Messer about Alexa's hilarious spot featuring Michael B. Jordan, one of Hollywood's most recognizable stars — an accomplished actor, producer and People magazine's reigning "Sexiest Man Alive", as the sexy voice of an Alexa users AI device.
Sylvia and Jeremiah explained the ease and speed behind Sentient Decision Science's RAPID Subtext, offering a breakdown of the story line in "Alexa's Body". Sylvia demonstrated the ease of use in setting up a RAPID study, which provides actionable insights in less than 24 hours.
"Alexa's Body" tells a riveting story, starting out with an Amazon employee discussing how sleek the object is, saying, "I literally couldn't imagine a more beautiful vessel for Alexa to be…inside," before she notices a bus featuring an image of Jordan. She then falls into a detailed and vivid daydream where Jordan is now the body for Alexa. What really makes the ad isn't just the sexiness that is Johnson whispering how 16 tablespoons make a cup or his unique way of "dimming the lights"; it's how the woman's husband adjusts to this new world. "Alexa, no. Don't do that," he says with a concerned look on his face after she asks Jordan to add bath oils to her shopping list.
"I wanted to know if actor Michael B Jordan, occupying the role of the embodiment of this woman's fantasy, would translate to the audience.", said Jeremiah. "I'm a big fan. I've followed his career for years, and I was hoping the evidence would show that his presence elevated the ad's concept to the next level."
And it did. Jeremiah demonstrated how RAPID's 24 hour ad testing tool revealed the emotional experience of "Alexa's Body" and told the story in a humorous way, bringing consumers along with captivating storytelling and hitting all the right notes.
RAPID combines a few of Sentient's automated behavioral science tools, Sentient Expression and exercises from Sentient Prime, to capture the audience's moment by moment reactions and implicit brand perceptions to quickly diagnose problems and avoid costly mistakes. Something every brand should safeguard with before the biggest advertising night of the year.
Avoid Brand Damage with RAPID Subtext
RAPID Subtext is a fast, affordable ad testing tool that reveals how the emotional experience of your marketing is related to change in implicit perceptions of your brand, helping you diagnose problems and avoid costly mistakes.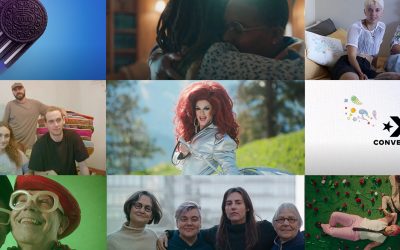 Dr. Aaron Reid demonstrates how Sentient's technology pinpoints the emotionally-charged moments and how consumers are influenced after viewing Pride 2022 ads.Watch the webinar "Somewhere Over the Rainbow: How Marketers Can Support Pride Month and...