Emotion AI Ranks the Top 3 Super Bowl LVI Ads
Humor, Gen X, Nostalgia, Celebrities, Crypto, Electric Vehicles, Diversity & Inclusion–see how these themes fit into the 2022 Game Day Ads.
The highly anticipated Big Game is only a couple weeks away. Marketing teams nationwide are hypothesizing
advertising trends and themes for Super Bowl LVII
. While some trends withstand time, others are formed around the current social and economic environment.
The creative direction the 2022 ads took was a distinctly different emotional profile from the year prior.
Last year's top game spots
featured humor, nostalgia, and celebrity figures to evoke emotion from viewers. To better understand and contextualize the Big Game ads and trends to come this year, let's review Sentient's top 3 highest performing Super Bowl LVI ads. 
#3: Doritos "Push It"
In the second quarter, the 60 second advertisement, "Push It", by Doritos aired. The ad–which followed Super Bowl LVI trends– included celebrity Megan Thee Stallion, and was nostalgic, inclusionary, and funny. The story was set to the classic Gen X song, "Push It", and showed a variety of jungle animals and their positive reaction to trying Flamin' Hot Doritos and Cheetos. This ad's Engagement score ranked highly within Sentient's database. The slow build ad recalled an iconic 1995 Budweiser Super Bowl commercial of the past and featured an inclusive cast. These factors were of benefit to the brand as the attribute "Inclusive" was more significantly associated with Doritos after one-time ad exposure. Despite their success in captivating an audience, the brand's pitch appeared lost in translation. Although entertaining, the brand scored low for Influence.  

#2: 

Polestar "No Compromises"
Premiering in the first quarter of the game, Polestar's 30 second advertisement utilized the written narrative over oral storytelling. Rather than conventionally advertise their vehicle through product features, Polestar used their spot to emphasize their brand's identity. Text such as "No punchlines", "No dirty secrets", and "No empty promises" attempted to showcase their ethics. Polestar's strategy elicits a strong emotional response to the ad. Despite their lift from ad exposure, Polestar still ranks slightly below average for Brand Appeal. This insight suggests Brand Appeal is an area for opportunity and improvement for the company.

#1: "Stay Golden"
This third quarter, 60 second advertisement was comical, sentimental, nostalgic, and featured two well-known actors, Seth Rogen and Paul Rudd. The narrative focuses on two long-time friends reflecting on hilarious pre-wedding memories all with Lay's Potato Chips as a focal point of the story. Between the nostalgia for the brand evoked and the ad's use of friendship, viewers have strong emotional reactions towards the ad. The Lay's ad performed well on Emotional Engagement and Emotional Brand Appeal–benefitting strongly from the latter. A strong increase in Emotional Appeal correlates to business impact. Overall, the advertisement performed best out of the ads tested for Super Bowl LVI.  

2023 BIG GAME AD ANALYSIS
Webinar Date: Tuesday, February 14, 2023 Time: 12PM EST | 9AM PST
Join us as we use Emotion AI to measure the effectiveness of Super Bowl LVII Advertising.
WEBINAR DETAILS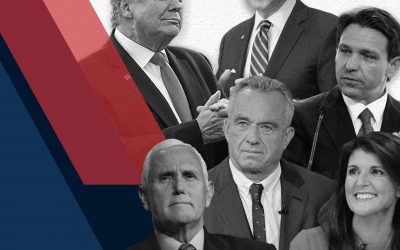 Sentient is using its true implicit testing platform, Sentient Prime®, to track the Emotional Appeal of the top presidential candidates leading up to the 2024 election. We determine the strength and valence of voters' basic emotional response to each...