Destination Neuroland! Sentient Decision Science on the GRIT Insights Industry Map.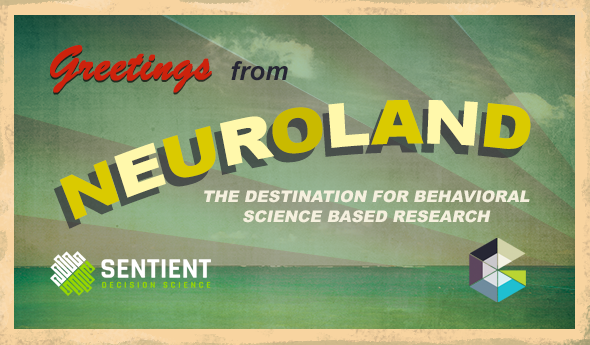 Located on beautiful Neuroland just south of the Sea of Procurement and smack dab in the middle of Vendors and Technology is the destination for behavioral science based research. Sentient is at the port of entry of Neuroland and seems to reflect our passion for educating and leading the application of behavioral science for business.
In the recent GRIT Report: Business & Innovation Summer 2019 Edition there is a clever Insights Industry Map that visualizes the topography of the insights landscape with a lumascape. The lumascape is intended to show industry changes using the metaphor of a map showing shifts in territory and population. Suppliers are categorized along service and technology hemispheres while clients are categorized by the roles internal insights departments can navigate within organizations on a strategic-tactical continuum. The map positions organizations based on which category most respondents from each company self-selected as the best fit.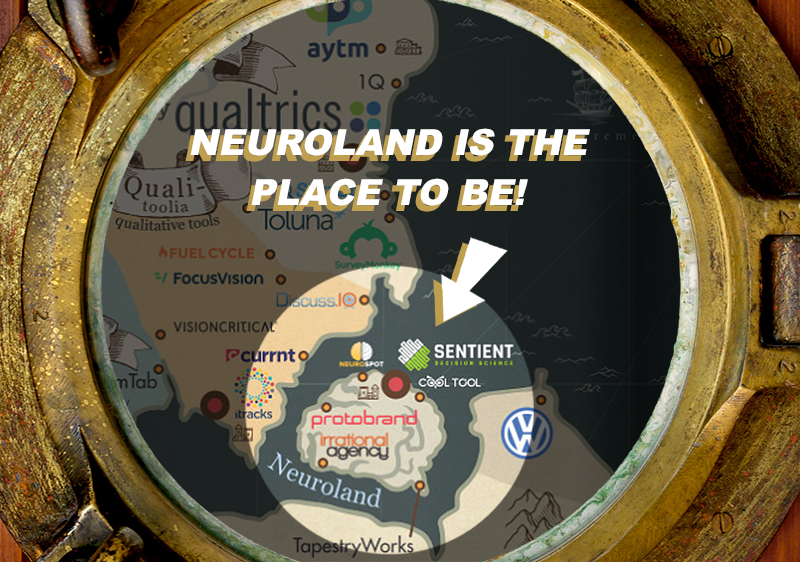 The Insights Industry Map is telling of Sentient Decision Science's success and describes our location within a very competitive global research landscape. We are strategically positioned to advance the technology that uncovers human emotion, providing insights to the market on our understanding of decision making.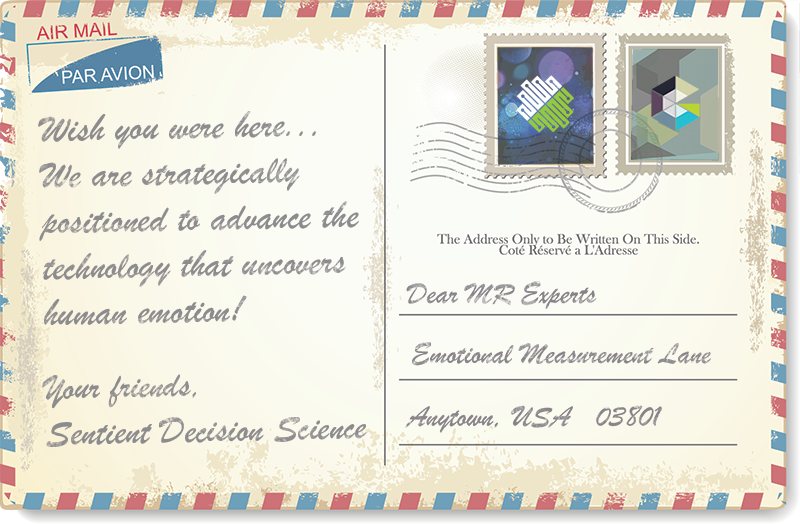 GRIT's creative lumascape has allowed us to reflect on our current position and our passion to grow our territory by advancing behavioral science. Were here because of our technologies and services that combine a deep knowledge of behavioral economics, the essence of emotional branding, and quantitative models of the drivers of human behavior that provide deeper actionable intelligence for our clients.
If you have not explored the GRIT Insights Industry Map take a look or download the full GRIT Report: Business & Innovation Summer 2019 featuring the GRIT Top 50 Most Innovative Suppliers.
Want to meet us without traveling all the way to Neuroland? We will be supporting IIeX Behaviour US November 12 – 13, 2019 in Boston and would like to meet MR experts like you! Come see us speak, introduce yourself and learn how our combined subconscious research methods predict ad performance and optimize campaigns for brands across the globe.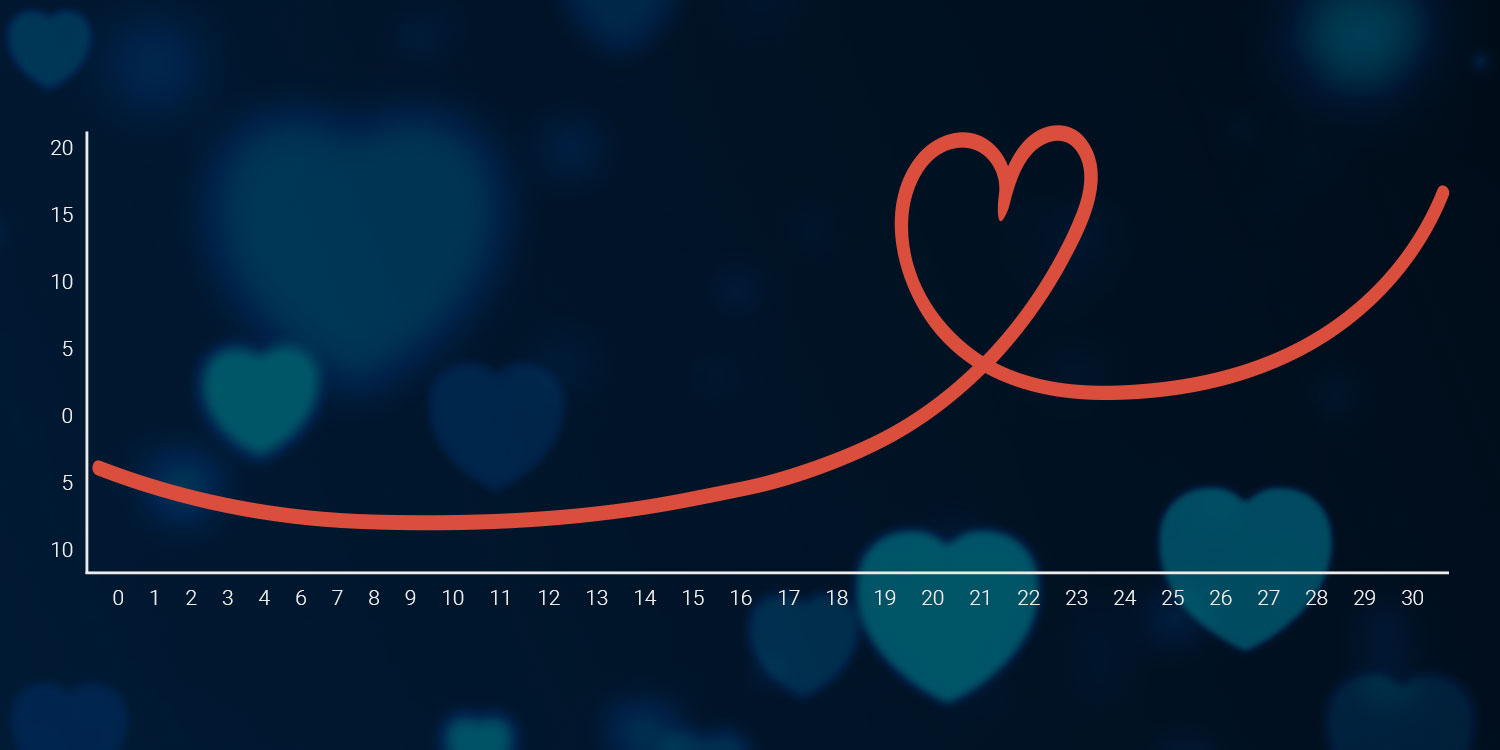 By Aaron ReidJuly 20, 2020I remember cringing when I heard it. Some early leaders in the "neuromarketing" space were dodging the ethics question facing behavioral science, by arguing that these techniques were fine to use for influencing toothpaste...