Explore how brands attempted to Engage and Influence–evoking emotion from their audience using humor, nostalgia, animals, and more.
Sunday, February 12th Super Bowl LVII was held in Glendale, Arizona at the State Farm Stadium. The NFL Championship Game was a momentous event filled with nail-biting plays, A-list celebrities, field firsts, inclusivity, and big brands. Commencement of the event was marked by the musical performances of Sherly Lee Ralph, Chris Stapleton, and Kenneth "Babyface" Edmonds. With the toss of a coin and the kick of a football, approximately 113 million viewers tuned in to their screens–creating advertising's grandest stage.
The large viewership sets expectations high for Super Bowl spots. Viewers want to be entertained, and brands want to ensure their ads captivate the audience to improve their appeal and demand (achieve a good ROI). Evoking emotion is conducive to these results. Brands attempted to accomplish this in a multitude of ways. Some initiated marketing campaigns or advertised outside of the game to pique consumer interest or create media attention–causing excitement. Among those who used this tactic was Super Bowl halftime performer Rihanna's brands, Fenty Beauty and Savage X Fenty. The singer marketed her Big Game appearance promoting limited edition merchandise and new and existing products. Her tactics on stage also proved profitable. In touching up her makeup during the show, she reportedly earned Fenty Beauty $5.6 million and generated $88.3 million in media impact total in the 12 hours after her performance. Other brands used their national commercial airtime as their main platform. This year's game day spots came from a variety of markets and catered to diverse age groups. Despite this, patterns emerged and trends new and old were established.
2023 Ad Trends
As has become expected of the Big Game commercials, spots this year were primarily lighthearted and humorous in nature except for a few that tugged at our heartstrings or took a more serious tone. Brands tried to take viewers on an emotional journey through numerous strategies.
Celebrity Appearances
Our beloved actors, musicians, and athletes aren't going anywhere! The number of celebrities starring in game day spots has doubled over the past four years. This year, brands utilized celebrity appearances, favoring A-listers– some including multiple stars per ad. Some familiar faces like Serena Williams and Tony Romo were present in multiple advertisements.
Lack of Automotive
In the past, the automotive vertical has had a large presence on game day. Last year EVs alone accounted for seven of the Super Bowl ads. However, this Super Bowl, they took the backseat, only featuring a few EVs, Kia, and regional buys
.
Liquor, Beer, & Gambling
Without Anheuser-Busch InBev's exclusivity agreement, there was steeper competition amongst alcoholic beverages with the inclusion of brands such as Rémy Martin and Blue Moon. Like previous years, sports gambling was still present
.
QR Codes, Technology, & Apps
As expected, ads featuring or using technology and apps are still prevalent. Several brands like Avocados From Mexico, Limit Break, and Planters included QR codes to add an interactive element to their ad
.
Religion
The campaign to promote Jesus and Christianity from He Gets Us sparked attention for its presence in game day spots due to the organization's context and significance of its donors
.
Social Media
Several brands incorporated social media into their strategies- sending viewers to TikTok, Twitter, and other social channels to promote their content
or using TikTok stars in their advertising.
Entertainment
Like last year, Streaming and entertainment services such as Netflix, Disney, Peacock, Paramount+, and Amazon Studios were in competition against one another to captivate viewers and entice them to choose their platform, film, or music. 
Overall, brands tried to stand out in the attention economy and promote engagement through emerging and familiar styles of advertisements–but how is their success evaluated? Most research companies rely on surveys to measure the effectiveness of Super Bowl ads. Surveys, while useful in some contexts, can't accurately determine consumer feelings and predict market behavior. This because what people are willing to say in a survey accounts for only a small portion of behavioral response. Brands attempt to create an emotional connection with the audience, therefore, to accurately assess performance of advertisements, conscious and nonconscious emotions must be measured. Sentient's emotional-based insights integrate implicit and explicit data to accomplish that–providing scientifically-backed results rather than opinions. To find out what ads were successful, and which failed, demo our Emotion AI platform for access to Super Bowl LVII insights!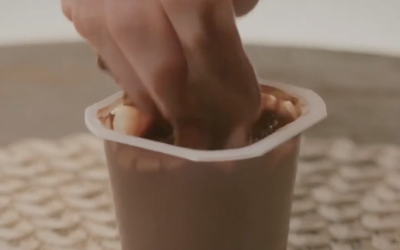 Within the political sphere, it isn't always Democrats versus Republicans. Political parties can also have internal disagreements that lead to discord among candidates. The nature of political campaigns is to emphasize the value of a target candidate;...