Beyond Pass or Fail: Key Insights for Ad Effectiveness
We know that it's harder and harder for advertisers to capture consumer's attention.  When an ad goes to market, it's important that it be optimized for maximum effectiveness on all media channels.  Informing your creative with advanced ad-testing measures is a great start, but are you getting real, actionable insights from your results?  It's not enough to know if your ad will pass or fail, you need to know what it is about your ad that's striking a chord with your audience.  Maybe you don't  have to go back to the drawing board.  Maybe that failed ad just needs a few small tweaks to make it sing.  Or maybe your ad is a huge success, and you want to know why so you can replicate that again next time.
Watch Aaron Reid, Ph.D., Founder & CEO of Sentient, presentation at IIeX North America 2019 in Austin.  Aaron shares some of the latest meta-learnings from years of our scientific research into the emotional drivers of consumer decision making. We've analyzed thousands of ads to reveal critical insights that show how brands can avoid failures and improve ad performance with in-depth, actionable insights, not just a "go" or "no go" rating.
If you're interested in getting more than just a "go" or "no go" result, click here to learn more about Subtext from Sentient Decision Science.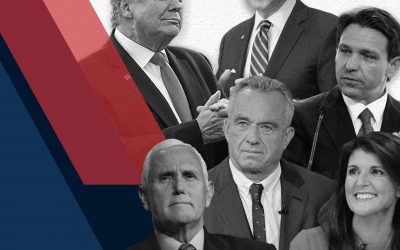 Sentient is using its true implicit testing platform, Sentient Prime®, to track the Emotional Appeal of the top presidential candidates leading up to the 2024 election. We determine the strength and valence of voters' basic emotional response to each...