Brand Tracker Revival: Why Implicit Measures are Vital to Your Brand Tracking Research Framework
My apprenticeship in marketing research started at a global management consulting firm. At the time, I was considered a unique guest at the case team table, a specialist among the generalists of
strategic decision making
, but the only true messenger of the customer voice. So, I pulled my seat close to the strategy table at every invite and spoke up. I was an insert, of sorts, but I quickly understood that marketing research must be a part of the strategic process.
I left the consulting world to start a career selling marketing research services for a full service organization. From the onset, I made a determined effort to bridge my experiences at the case team table with my approach to business development. I knew sales success would hinge on my ability to create a strategic partnership, sell a relationship versus a transaction. So, I didn't sell marketing research services, I sold information decision support systems.
What Are Integrated Decision Support Systems?
Perhaps even more significant today, an integrated decision support system (see graphic below) is central to effective decision making and prioritizing actions. Whether the organization is a global, national or niche player or competes in a repertoire or subscription market, sells financial advice, durable goods or consumable products, a comprehensive and integrated decision support system is a key driver of company success.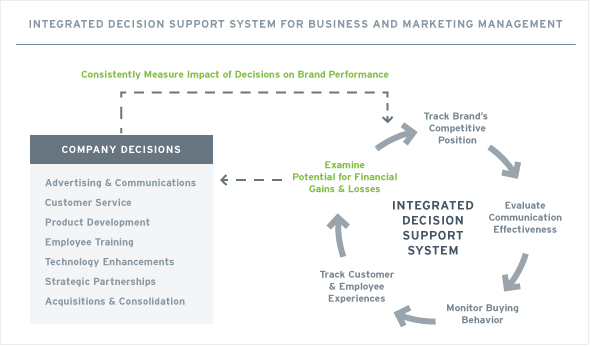 In business and marketing management, the Brand Tracker is the work horse of the decision support system, the precursor to action and an authoritative measure of achieving brand positioning goals. The process of developing brand tracking systems has been well influenced by the likes of brand-building authorities such as David Aaker.
His award winning book, "Building Strong Brands," provides a concrete framework for practical management of brand equity and a valuable reference for developing a comprehensive brand tracking program. Importantly, Aaker promotes the strong linkage of functional, emotional and self-expressive benefits as core to the brand's value proposition.
Using Insights From Implicit Measures of Emotion to Tell Your Brand Story
More so than ever, today's leaders in business and marketing management acknowledge the importance of understanding and linking this broader base of benefits. Companies are working hard to re-tell their brand story in a way that is more emotionally relevant and reinforces their value proposition.
Using advanced qualitative techniques to project and elicit emotion, companies excavate down to the underpinnings of their target consumers' motivational mindset. Through this process, new insights emerge and serve as the inspiration for a more powerful brand story.
Until recently, qualitative insights were most often transitioned into statements about the brand and measured explicitly in the brand tracker within the competitive environment. Given that these more powerful insights are revealed through automatic and reactive processing, the brand tracker must move beyond traditional metrics so as not to dilute their emotional context.
With access to scalable implicit research technology, we can easily incorporate emotional measurement techniques into the brand tracking framework.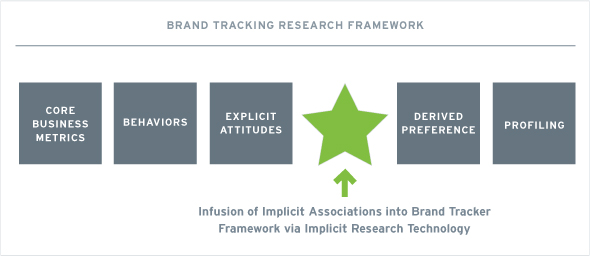 Consider the following case study. A global provider of a health and nutrition product was competitively priced but unable to distinguish on behavioral drivers and advance sales in the absence of a price promotion. The legacy brand tracking program consistently revealed the homogeneous and unchanged perceptions of top brands leaving the company in the unenviable position of competing only on price.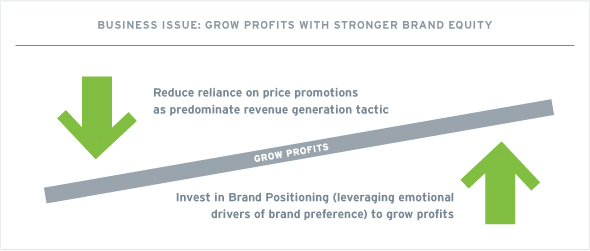 Using implicit research technology, the brand tracker was re-tooled by incorporating a motivational framework of emotions and implicit association measures into the survey. Modeling was conducted to identify the relationship between these emotions, associations, other explicit measures and choice behavior. Finally, the competitive landscape was re-examined on the basis of this new analytic structure.
The analysis discovered a unique emotional principle impacting the target consumer's choice behavior but ignored by all brands in the choice set. The overlay of explicit metrics already included in the tracker provided even deeper insight from which to examine immediate actions as well as prioritize investment in longer term strategies. The company set a new course of action:
Test package elements: Ensure individual elements activate the target emotional drivers; Re-stage packaging as needed.
Investigate implicit associations among other key segments: Ensure continuity of emotional drivers across influencers as well as final decision makers.
Re-structure the brand story: Align with the most powerful associations of the category motivational mindset
Conduct price optimization analysis: Integrate emotional weighting mechanism into choice decision and re-evaluate price elasticity
The starting point for enhancing your decision support system is the brand tracker. With implicit research technology, revitalization of the brand tracker begins by creating a more predictive model of consumer behavior built on both non-conscious (System 1) and deliberative (System 2) metrics and correspondingly tracking these metrics over the long-term.
Subsequent focus should be placed on integrating the appropriate explicit and implicit metrics into other corporate research programs and to fully leverage the power of this work horse.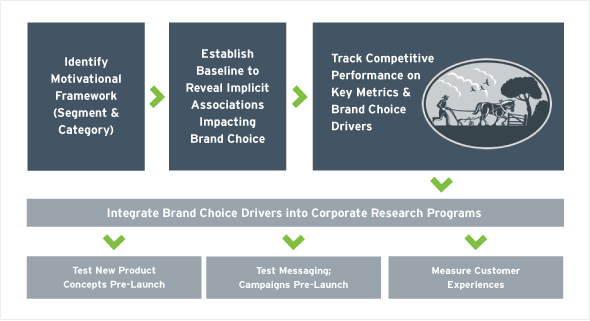 Establishing a deeper examination of the brand's competitive position reveals new opportunities, creates more effective prioritization of actions and builds toward a business advantage. Now that's worth a conversation at the strategic case team table.
Look to future Sentient Blogs for more on this case, as well as others where implicit measures have been applied to research frameworks within business and marketing management decision support systems.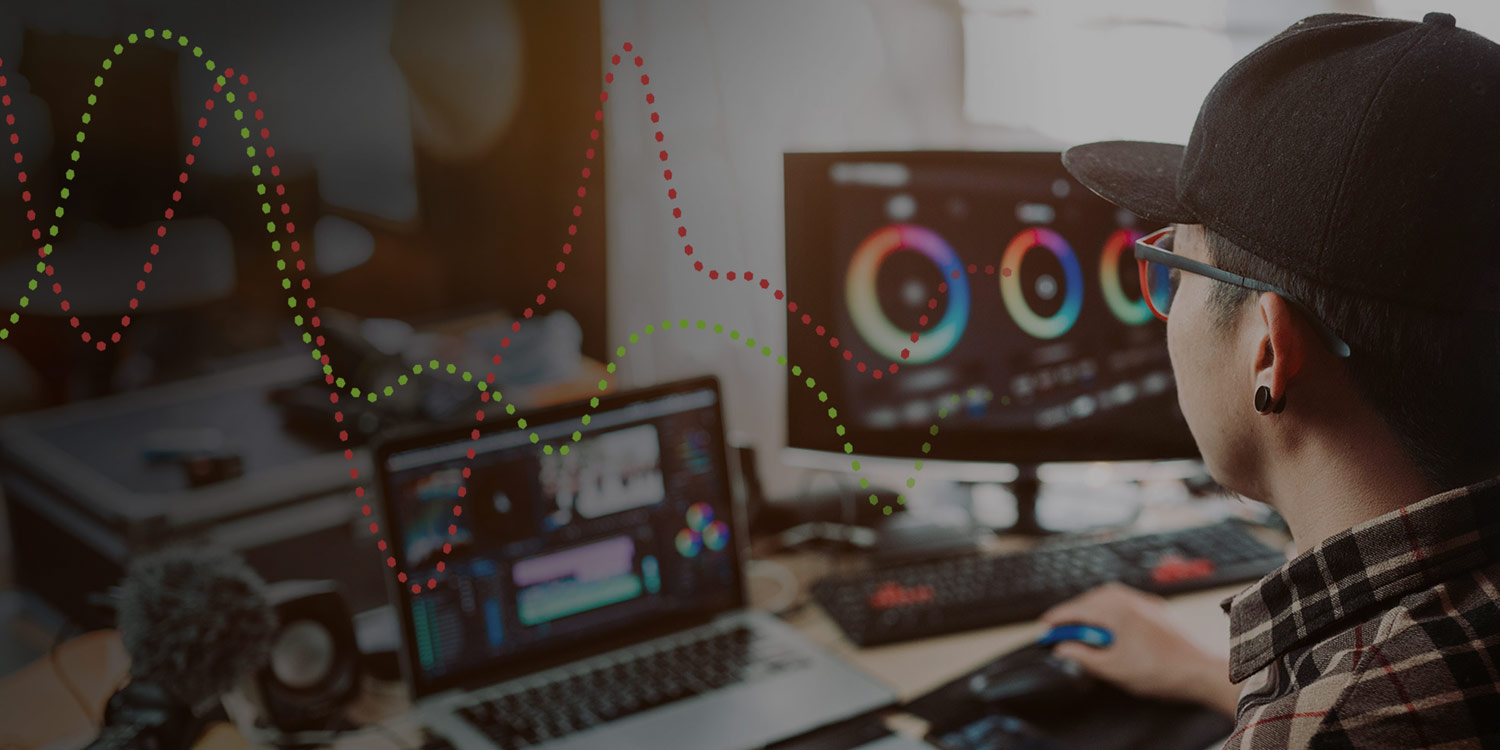 By Jeremy CloughMarch 20, 2020Sentient Announces Free Webinar: From Conception to Completion: Perfecting the Creative Process Join host Dr. Aaron Reid, Founder & CEO, Sentient Decision Science on April 09, 2020, at 11 AM - 12 PM ET who will explain...