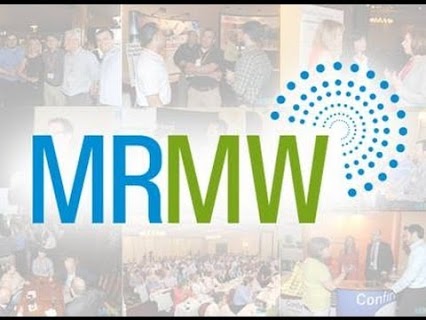 At Market Research in a Mobile World (#mrmw) last week in London, the discussion of how to move forward with mobile research without losing the advantages of advanced research methods was a hot topic. TNS made an important observation that the industry needs a guide on when advanced methods are required and when simple explicit questions are sufficient.
One area where advanced choice behavior research methods are absolutely critical is in the assessment of the drivers of behavior. One particular advanced method that is excellent at deriving insight on behavioral drivers is choice based conjoint research (CBC). CBC also is facing a significant challenge with the rise of mobile research.
Mobile Consumer Behavior Research
I see two major opportunities for innovation in choice based research in the new MR world.
First, we need reliable choice based conjoint models that have the flexibility to account for irrationalities that are being widely embraced by the industry from the rise of Behavioral Economics. Those models will need to incorporate emotion as a quantitative measure to account for these irrationalities. This means that advanced techniques for measuring emotional response to products, brands, benefits and features will become increasingly important. Implicit research technology including affective priming and response time techniques, eye-tracking, and facial coding will gain in importance, particularly those which can be implemented reliably on mobile devices.
Second, choice based conjoint designs need to evolve for mobile, particularly the smartphone, platforms. Currently, choice based designs give good information on the relative value of features and benefits of products and concepts. But these kinds of studies in a desktop environment typically involve numerous attributes and levels that are challenging to process even on a large desktop screen. We need to avoid losing the valuable insight we derive from these choice designs simply because the mobile screen is too small.
New Technologies in Mobile Choice Modeling
Innovation in this space will need to be more than simply shortening designs. The market will demand a technology and sophisticated model that allows for the measurement of many attributes. SKIM (@SKIMgroup) presented some of their early work at Market Research in the Mobile World (#mrmw) last week in London.
While their presentation over-simplified a bit by implying that conjoint studies can be done in 3 taps on a phone (depends on the complexity of the design), they did demonstrate great forward thinking and use of their database of studies to determine the amount of information needed per person to get reliable results.
More work is needed in this area and publications of guidelines are critical to facilitate CBC design on mobile devices. We're looking forward to the future advances from Sawtooth and SKIM, as well as the innovation in quantitative emotion modeling from the Sentient Consumer Subconscious Research Lab in the coming months.