Todd Kirby Joins Sentient Decision Science as Vice President of Subtext Insights
Sentient is proud to announce the appointment of Todd Kirby as the new Vice President of Subtext Insights. Todd joined Sentient at the beginning of June and will be creating insightful narratives to optimize client experience, consulting for Sentient's Subtext ad products, and developing and training a team for final data presentation.
Todd has over 20 years of eclectic experience looking at the intersection of media, technology, and brands as they relate to advertising and marketing effectiveness—experience highly complementing his new role at Sentient.
1. What are you most looking forward to as an employee at Sentient?
Seeing clients improve business outcomes and consumer empathy through the power of storytelling and fact-based perspective. Sentient's unique behavioral science-based methodologies unlocks a new era for advertising and marketing effectiveness, based on a closer measure of truthfulness, authenticity and emotion.
2. How do you try to be empathetic?
Listen and adapt. Empathy is rooted in humility. Our calling is to seek and embrace diverse points of view, as it will not only serve the best interests of our clients, but it will also serve the best interest of ourselves.
3. What does Sentient currently do that excites you the most?
Practicing research inquiry and carrying a purpose-driven vision. To be a part of meaningful change — not just for clients and the advertising industry — but to help people feel the world through the experience of others.
4. What do you see your role at the company being outside of the job description?
Leading, listening, and coaching the organization through automated scale, cultural growth, and empathetic advancement. I see my role as an adaptive model of five traits made for a post-pandemic era: competence, time management, integrity, vulnerability, and inspiration.
5. What are some of your hobbies?
My family comes first, but if you're asking on a more individual level, experiencing anything of quality. Especially those nouns that are not well-known. Beyond that filter, I'm always up for live music, a domestic road trip, a foreign trip, a pickup game of basketball, a hike in the mountains, an ocean swim, fanatically admiring my (lowly) Detroit/Michigan sports teams, satisfying an unrelenting thirst for a solid Double IPA, peacefully enjoying quality time out to eat, cooking at home with a grass-fed grilled meal, or perhaps listening to my collection of music: 20,000+ albums across 30+ genres.
6. What is the most influential piece of career advice you've ever received?
Probably this: What do clients want most? As a consultant, our jobs are not just to validate. but to consult and to inform. This is what was told to me: Clients and (and expect) three things from our product: make it different, make it special, and make it better. Every piece of our work should meet these criteria.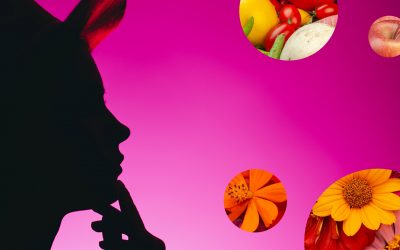 Sentient Decision Science is honored to be invited to present at this year's Global Produce & Floral Show in Orlando. Our relationship with the International Fresh Produce Association (IFPA) has been very rewarding, and the research we provide is...