Sentient Voted Among Most Innovative
Thank you to our many clients and colleagues who have once again voted
Sentient Decision Science
as one of the
Top 50 most innovative research firms in the industry!  
At Sentient, our goal for the past 10 years has been to deliver the most cutting edge, scientifically valid tools to provide valuable insights into how your consumers
actually
behave.  We continue to lead the industry by making consumers' subconscious perceptions & emotions available at the speed of business… your business.  We're proud to have been recognized for this in the
2017 GRIT Report
, and that you share this mission with us!
Also featured in the report is a commentary by our founder, Dr. Aaron Reid, where he discusses the future of automation in the market research industry.  Dr. Reid will be joining other industry leaders for a panel discussion on June 14th at the upcoming IIeX event, but you can get a sneak peek at what they have to say by downloading the report
here
.
Our team will be in Atlanta, Georgia next week for Greenbook's
IIeX North America
conference and we'd love to talk with you to find out how we can help you meet
your
goals!  You can find us at booth 28, across from the Grand Ballroom (Tracks 1 and 2).  Not registered yet?  There's still time!  Use our code, SPONSOR25, for
25% off
!  Can't make it to IIeX NA?  You can always demo the latest versions of our research technology at
www.measureemotion.com
or
contact us
directly for more information.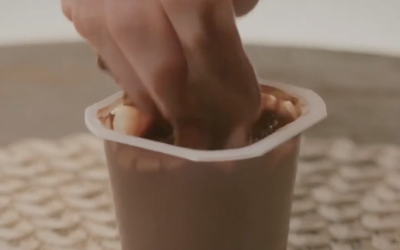 Within the political sphere, it isn't always Democrats versus Republicans. Political parties can also have internal disagreements that lead to discord among candidates. The nature of political campaigns is to emphasize the value of a target candidate;...