Sentient Hires Nicole Flaig as Director of Sonic Insights
Sentient Decision Science is pleased to announce the hiring of Nicole Flaig as the Director of Sonic Insights. Nicole is working on the forefront of the conversation surrounding how sounds affect daily living and purposeful messaging. Using Sentient's technologies, she gives clients an understanding of how music, voices, and sounds affect our experiences and perception.
Nicole has experience in fields ranging from engineering to neuroscience. Nicole earned her undergraduate degree in psychology and neuroscience from the University of Florida, her graduate degree in neuroscience from the University of Connecticut, and her Ph.D. in complex systems and brain sciences from Florida Atlantic University.
1. What are you most looking forward to as an employee at Sentient?
I'm really looking forward to my work on our radio and voice project within Sonic Insights. If the sound is connecting with the person, it can grab attention if it's placed in a space around the person. I'm excited to take research from Sentient's subconscious research lab and put it in real life circumstances. I am also looking forward to working with implicit voice bias as we take a look at the subconscious emotional reactions towards different American accents.
2. How do you try to be empathetic?
I read people's emotions really well. I try to understand what another person may be going through whether I know them or not. I try to understand that I don't know what they're going through, but I also want to see what they see then adjust my response accordingly. Someone else is probably driving them nuts whether it's at home or at the workplace. Noting that, how do you respond kindly?
3. What does Sentient do currently that excites you the most?
I spent a ton of years in grad school studying the neuroscience of music. I try to understand how our brains translate sound. I'm really excited to grow the knowledge base of how we react to sounds and music emotionally. There's few places where you can do such a niche thing. I get to explore through Sentient's platforms and resources something I'm so passionate about.
4. What do you see your role at the company being outside the job description?
Sonic division is in a high growth stage right now. I view my role as getting the Sonic Insights division to a point of maximum efficiency. I am trying to build the scalability of our business and get it up and running as a standalone product. My leadership style and expertise I believe will help grow this division tremendously. It's a management project type of environment and that's where I really thrive.
5. When you're not at work, what are some of your hobbies?
I currently am running two businesses (one is an interior design business and the other is a date-provider app). Additionally, I'm an award-winning street artist and I travel around the US to paint. I also play a lot of instruments and have a strong passion for music.
6. What is the most influential piece of career advice you've ever received?
The best advice is that your career journey is not a straight line. As long as you can see what it is you want and you work hard, you can get there but it's rarely A to B to C.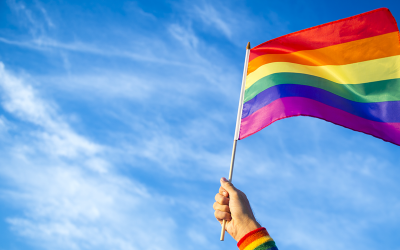 Dr. Aaron Reid, CEO of Sentient Decision Science, presented at the IIEX Behavior Conference recently discussing the importance of how the company's implicit testing is the true and profitable way to evaluate the market effectiveness of an...