Sentient Hires Lisa Zellmer as SVP
Sentient Decision Science is proud to announce our new SVP, Lisa Zellmer. Lisa's knowledge in market-focused insights and strategic decision making will be an asset to our customers. Prior to Sentient, Lisa held several strategic leadership roles in market research and account management – from a Sr. Research Innovation Leader position to VP of Enterprise Accounts. Lisa earned her BA in Business Administration from the University of Wisconsin-Green Bay. We are so excited to have her!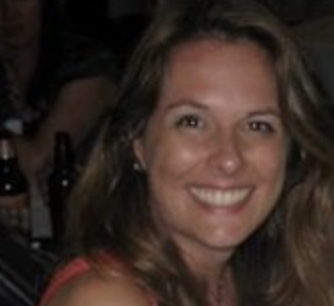 More about Lisa
What are you most looking forward to as an employee at Sentient?
When I was on the client side, I appreciated the sound scientific approach of using behavioral science to inform decisions on our creative that enabled a frame by frame understanding of how our brand was performing and where optimization was needed before launch, without breaking the budget. I am excited to help our client brands to grow, optimize and execute with excellence, around the globe.  Leveraging our distinctive technology, I know I can help brands unlock greatness.
How do you try to be empathetic?
I love this question. I believe empathy can only be achieved when the receiving person feels it.  Therefore, it's less about what universal approach works and more about the responsibility to find what works best for each individual person. Turning the situation on its head by thinking about how it will be received matters more than spending energy on what was intended.
What do you see your role at the company as being outside the job description?
With my CPG client background, I expect to be able to help the company identify and develop proactively for the future. Understanding the needs of our clients within the changing landscape of research and translating those needs in a way that Sentient can develop and deliver.
When you're not at work, what are some of your hobbies?
I enjoy being outside in summer, when we can take the jet skis or the boat out on the water to tube, wakeboard or just go to our favorite shallow spot for the day. Otherwise, you might find me on our one wheels for a quick 5-mile ride around town. I picked up the one wheel during Covid as a way for my husband and I to stay connected and safe out of the house…and I found that I really like it.
What is the most influential piece of career advice you've ever received?
Vulnerability is not a weakness. It's a strength for those that can authentically embrace and showcase it.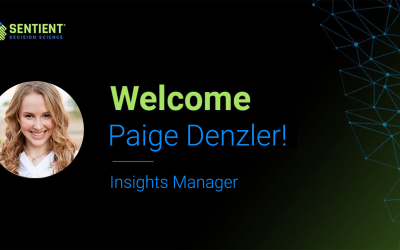 Sentient Decision Science is proud to announce our newest Insights Manager Paige Denzler. Paige's knowledge market research and psychology will be a huge asset to the research team. Before joining Sentient, Paige was a marketing analyst at Amerifirst...