Sentient Hires Hannah Gonsalves as Creative Associate
Sentient Decision Science is proud to announce the hiring of Hannah Gonsalves as a new Creative Associate within our marketing team. Hannah will be responsible for creating video and design elements that help tell our story to clients and consumers.
Hannah is a recent graduate of Stonehill College where she majored in graphic design. She has internship experience with multiple firms in the Boston area and applied herself tremendously during her time at college to prepare herself for where she is today.
1. What are you most looking forward to as an employee at Sentient?
I'm most looking forward for the opportunity to work with such intelligent, genuine people that will most certainly inspire me every day. I'm at the start of my career and I could not be luckier than to be able to learn all things marketing within Sentient Decision Science.
2. How do you try to be empathetic?
I aim to be empathetic in two ways. First, I am always aiming to be actively listening. Being in the present moment is so important and reflecting on what I've learned helps you grow as a genuine individual. Second, try not to assume and imagine yourself in another's shoe. There are always other things happening within a person's mind/life.
3. What does Sentient currently do that excites you the most?
Sentient is currently rebranding and making themselves into an identity that is unmatched by competitors and that is truly exciting. The fact that Sentient detects emotion in a whole new way is also incredible.
4. What do you see your role at the company being outside of the job description?
I see my role as an incredible learning opportunity where I can gain valuable experience not only in Marketing, but the business world as a whole. I see growing as an individual and being the storyteller of the Sentient Decision Science brand.
5. When you're not at work, what are some of your hobbies?
Once I take my creative marketing hat off, I love to practice calligraphy and read any book I can get my hands on.
6. What is the most influential piece of career advice you've ever received?
I was told by a mentor to take feedback as it is: a gift. When you receive feedback or criticism, it will help you grow not only as an employee but as a person. She said to not take it personally and to treat it like little nuggets of gold. That is the most influential piece of advice I received.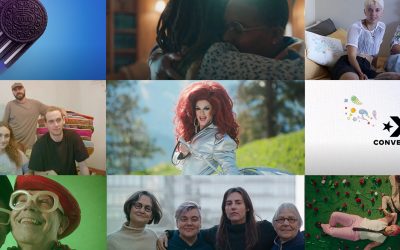 Dr. Aaron Reid demonstrates how Sentient's technology pinpoints the emotionally-charged moments and how consumers are influenced after viewing Pride 2022 ads.Watch the webinar "Somewhere Over the Rainbow: How Marketers Can Support Pride Month and...