Sentient Hires Elle Santley as Senior Research Manager
As Senior Research Manager at Sentient, Elle applies a broad skill set in all aspects of quantitative marketing research project execution and a solid foundation in both fundamental and advanced behavioral science methods in order to address client research objectives.
Elle previously worked in consumers insights roles at major companies like Lowes and Meritage Home before joining Sentient. Elle earned her undergraduate degree in sociology from Arizona State University and got her master's degree in market research from the University of Georgia.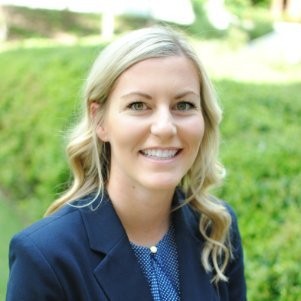 1. What are you most looking forward to as an employee at Sentient?
I am looking forward to utilizing the implicit research techniques and all the methods Sentient uses which are unique to their industry. I get to focus on some really cool studies and methodologies that align with what I'm passionate about.
2. How do you try to be empathetic?
I try to look at things from other people's perspectives and put myself in their shoes. Our research at Sentient helps me build empathy because I'm deriving insights into why people behave the way they behave.
3. What does Sentient do currently that excites you the most?
The type of research we do is really exciting. A lot of consumer insights suppliers are explicit questionnaires, but aren't getting to the core of what consumers are saying subconsciously. At Sentient, we truly uncover how they're feeling and how that may influence their consumer behavior.
4. What do you see your role at the company being outside the job description?
I'm really flexible and I love to adapt to what the team needs. I can flex to different roles and responsibilities depending on what is needed at the time. My plethora of experience in a wide variety of roles allows me to dedicate myself to wherever the company needs.
5. When you're not at work, what are some of your hobbies?
I really like physical exercise. Going to the gym, hiking, playing team sports are some of my favorite hobbies. Interestingly, I got into disc golf during quarantine so that's been occupying my time. Overall, I just love doing anything active with other people.
6. What is the most influential piece of career advice you've ever received?
Keep learning and look for opportunities to learn from others.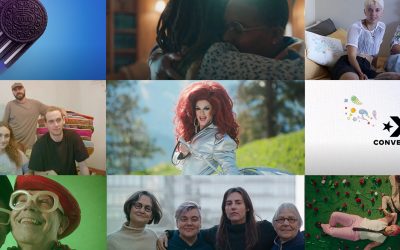 Dr. Aaron Reid demonstrates how Sentient's technology pinpoints the emotionally-charged moments and how consumers are influenced after viewing Pride 2022 ads.Watch the webinar "Somewhere Over the Rainbow: How Marketers Can Support Pride Month and...