Sentient Debuts on 2016 GRIT Top 50 Most Innovative Market Research Suppliers List
We're thrilled to announce Sentient has earned a spot on the Greenbook Industry Trends (GRIT) Report 
50 Most Innovative Suppliers in Market Research list
.
Greenbook released the list June 1, with Sentient making our 
debut at 30
.
The GRIT Top 50 Most Innovative Suppliers list ranks how well market research companies leverage innovation as a brand element. Suppliers are chosen based on perceptions of innovation within the global market research industry.
A list was developed using the aggregate total of mentions from
5,638 market research and insights professionals globally
. As this list comes entirely from industry peers, Greenbook calls it a "true measure" of companies who successfully use innovation to drive brand awareness.
"This marks a significant day in our rich history of making insight on emotions and access to the non-conscious practical for any researcher in the world," said Sentient Founder,
Dr. Aaron Reid
. "I want to publicly recognize all of the innovative minds at Sentient that have contributed to our success over these years. Without the hard work and dedication of this brilliant group of scientists, technologists, marketers and business leaders, we wouldn't have made such great progress on our mission of advancing human knowledge on the drivers of behavior."
Remarked Clint Taylor, Strategic Technologist and co-creator of
Sentient Prime
: "It's not surprising to see Sentient debut on a list of most innovative market research firms, given the significant increase in demand that we've witnessed for our
Sentient Prime implicit research technology platform
within the past few years. What may be surprising to many, is that we are just getting started. The best is yet to come!"
Current SVP Stephen Springfield agreed with Clint's sentiment. Stephen worked with Sentient as a client before joining us on staff and so has a unique outlook on both our past and our present.
"As a client, it was not just the innovation that impressed me, but the fact they were solving problems no one else was even acknowledging," he noted. "Now that I've joined Sentient, it's apparent that while our advanced science and technology are enablers, a relentless pursuit of answers drives us forward."
SVP Sarah Hecht also has a long history within the industry. After news broke of our inclusion in the
GRIT Top 50
, she happily testified to why the honor is well-deserved.
"I found Sentient way back in 2008 when I was looking for that missing piece in market research," she explained. "The innovation at Sentient attracted me, because it
explained the 40% of behavior that traditional methods weren't able to capture and describe
. It has been great to be a part of this team as we accelerate the adoption of these innovative techniques within market research."
You can check out the full list, as well as the rest of the Q1 and Q2 GRIT Report,
here
.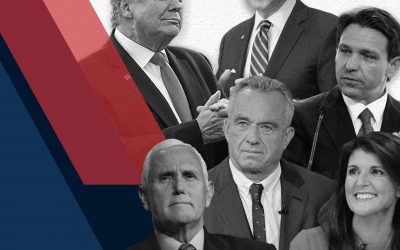 Sentient is using its true implicit testing platform, Sentient Prime®, to track the Emotional Appeal of the top presidential candidates leading up to the 2024 election. We determine the strength and valence of voters' basic emotional response to each...