Reveal the subconscious impact of quick ad exposures within social media.
Your content goes here. Edit or remove this text inline or in the module Content settings. You can also style every aspect of this content in the module Design settings and even apply custom CSS to this text in the module Advanced settings.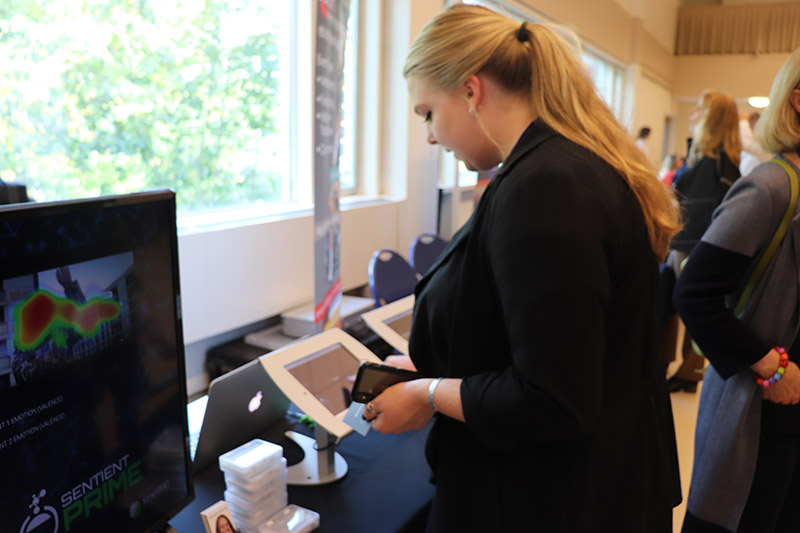 Sentient really enjoyed being part of the 2019 Digital Marketing Symposium at UNH. There were many friends present within the marketing industry speaking like HubSpot and Hill Holiday just to name a few. There were also some great talks from brands like Wistia and New Balance who discussed the challenges brands face today, the creative process and best practices within the ever changing environment of digital marketing.
Sentient's Founder and Chief Behavioral Scientist Dr. Aaron Reid talked about the impact of quick ad exposures within social media environments to a full crowed of students and colleagues who were eager to learn about the subject. Dr. Reid helped address some questions facing marketers today and explained the scientific approaches needed to measure the impact of a quick ad exposure in a social environment.
Time isn't necessarily on your side.
While it seems like "the more time the better" as far as advertising goes, social media platforms are different. Ads on some social platforms have on average of less than one second of exposure to make a lasting impression before someone scrolls away. Is that enough time to make an impact on us?
To understand the subconscious impact marketing has within these environments Dr. Reid discussed the scientific methods needed to measure fast exposures.
Dr. Reid presented 3 approaches important to uncovering the impact of quick ad exposures. Each approach is fundamental within a study design needed to validate the impact of various exposures.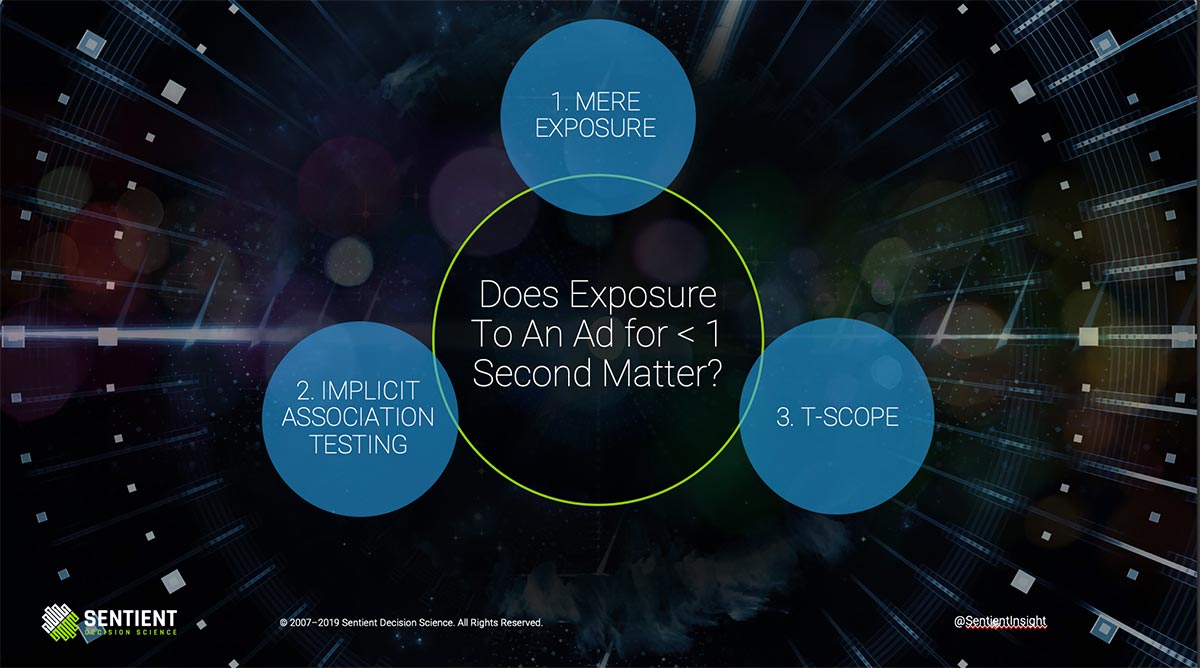 Mere Exposure Effect – Robert Zajonc was an American social psychologist who worked for decades to reveal our social and cognitive processes. Zajonc work on mere exposure looks at the degree in which people tend to develop a preference for things merely because they are familiar with them from exposure.
Implicit Association Testing – Because of the work of social psychologists studying stereotypes like Fazio et. Al 1995; Banaji and Greenwald 1998  we can now measure how people feel about other groups of people, without asking any explicit questions. Implicit measurement tests are based on priming and record the response times to expose how we feel. This approach is a great way to uncover recall and if an ad had an impact on our subconscious.
T-Scope Testing – The t-scope short for tachistoscope was originally described by the German physiologist A.W. Volkmann in 1859 to expose an image for a specific amount of time to measure recognition speed,. Samuel Renshaw used this type of testing during World War II in the training of fighter pilots, to help them learn to rapidly identify aircraft silhouettes as friend or foe.  In a typical t-scope experiment, participants will see a visual stimulus for very brief and precise time intervals, and then will be asked to complete some form of a recall or recognition task.
To test the implicit impact of fast ad exposures you can use Sentient Prime.
Dr. Reid described how the implicit platform can measure the emotional impact from ad exposures. He showcased the power of Sentient Prime by displaying a study called Star Power in which students in the audience and booth visitors were able to experience.  The study has measured our event participants implicit bias on a handful of famous & influential people. Dr. Reid examined the current data from the study to help attendees gain a better sense of how implicit research can uncover subconscious perceptions like Trustworthiness.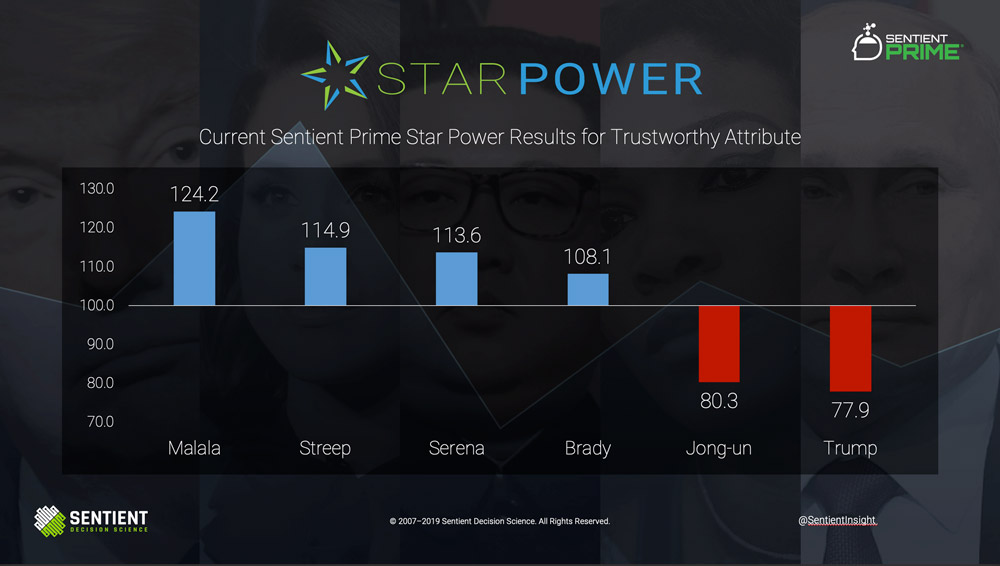 Time might not need to be on your side.
It turns out that less than a second might be all you need to make a lasting impression. Sentient's research has shed light on the impact that quick ad exposures has on the ability to improve emotional appeal towards a brand. To help illustrate this point further Dr. Reid discussed the decades of hard and groundbreaking work of Robert Zajonc. Zajonc proved that mere exposure to an object can increase liking for that object. Dr. Reid explains that in order to improve this liking of brands within brief exposures advertisers need to start with the logo front and center and expose the brand for as long as possible.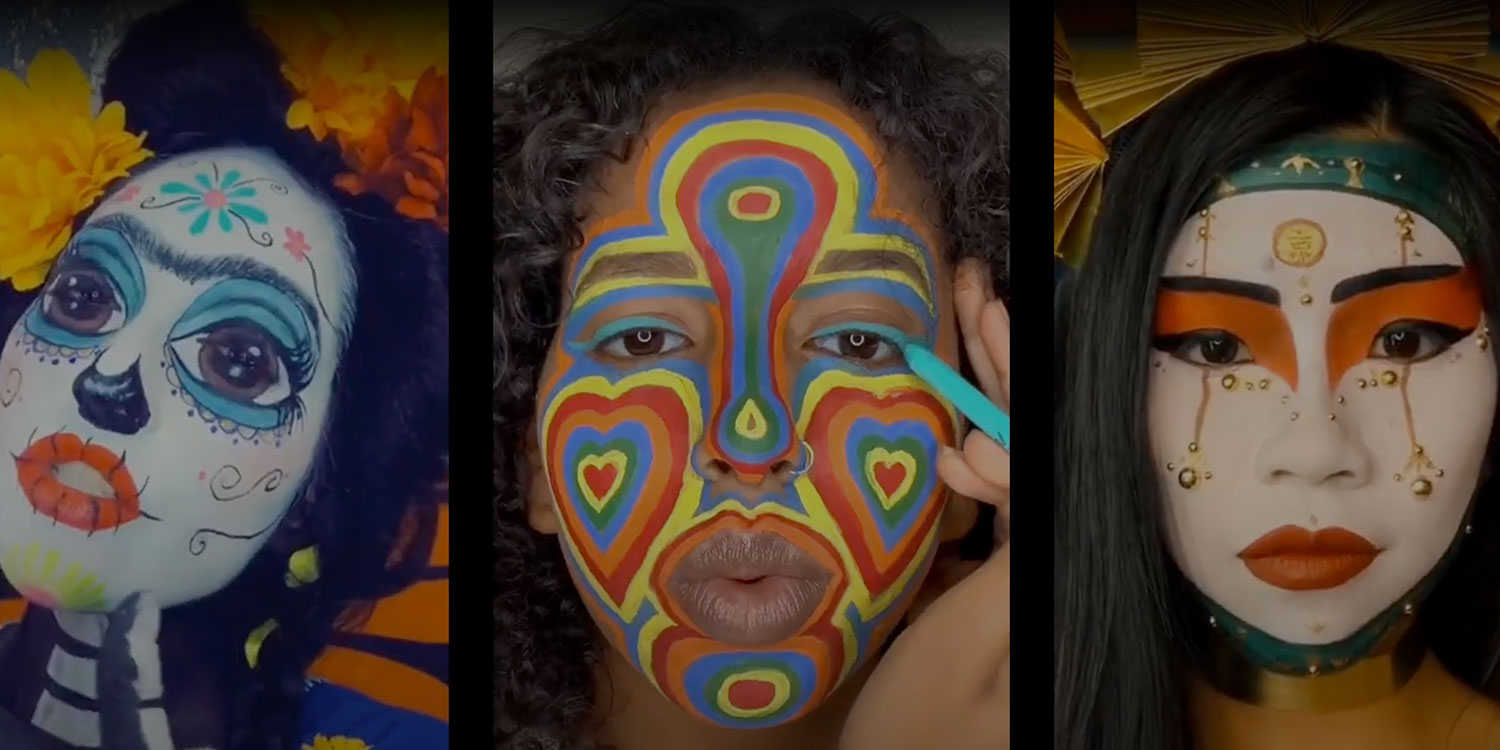 By Sarah McCannSeptember 21, 2020 At the recent IIeX NA event the Director of Subtext Operations Sylvia Kinnicutt and Storyteller Jeremiah Messer from Sentient Decision Science examined the TikTok commercial "It starts on TikTok". Leveraging the...