Leveraging Science to Uncover Natural Response to Sounds
The team at Sentient worked closely with Made Music Studio to help develop their SonicPulse® Research product that quantifies the impact of sound on people's subconscious emotional responses. Our companies together were perfect for identifying the right soundscape for Nissan's new line of electrical vehicles.
In order to choose the right sounds we had to follow these important objectives:
Isolate sub-conscious, automatic response to sounds like speeding up, slowing down or backing up

Test soundscapes in full visual context

Results not subject to cultural or linguistic bias
Implicit techniques were perfect to uncover how effective is each sound at drawing attention to vehicle movements. Measuring the ability for people to intuitively and distinctly identify what each sound means and how the sounds make us feel. We also used implicit measures to uncover if the soundscape fits with Nissan's EV brand attributes.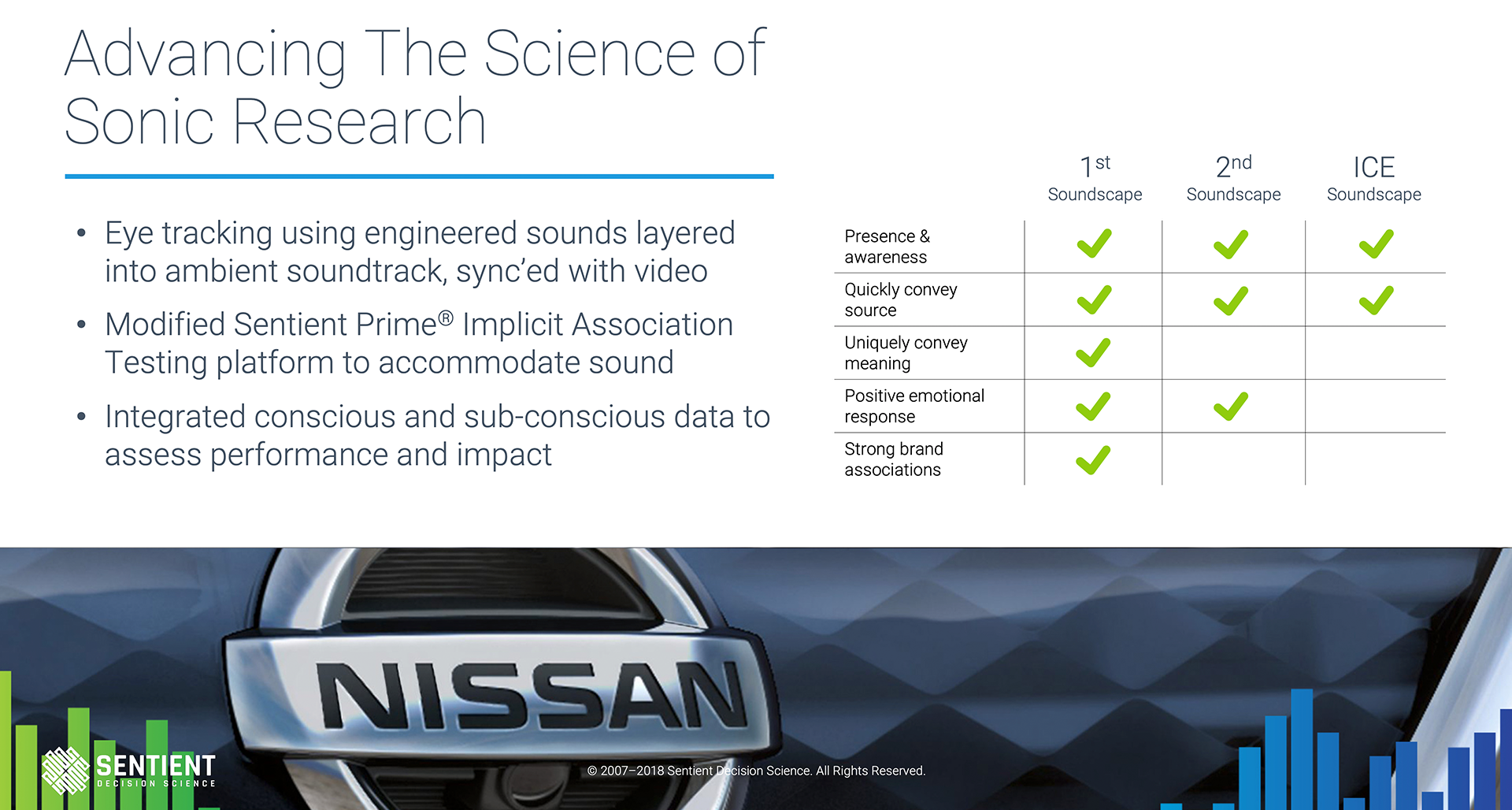 X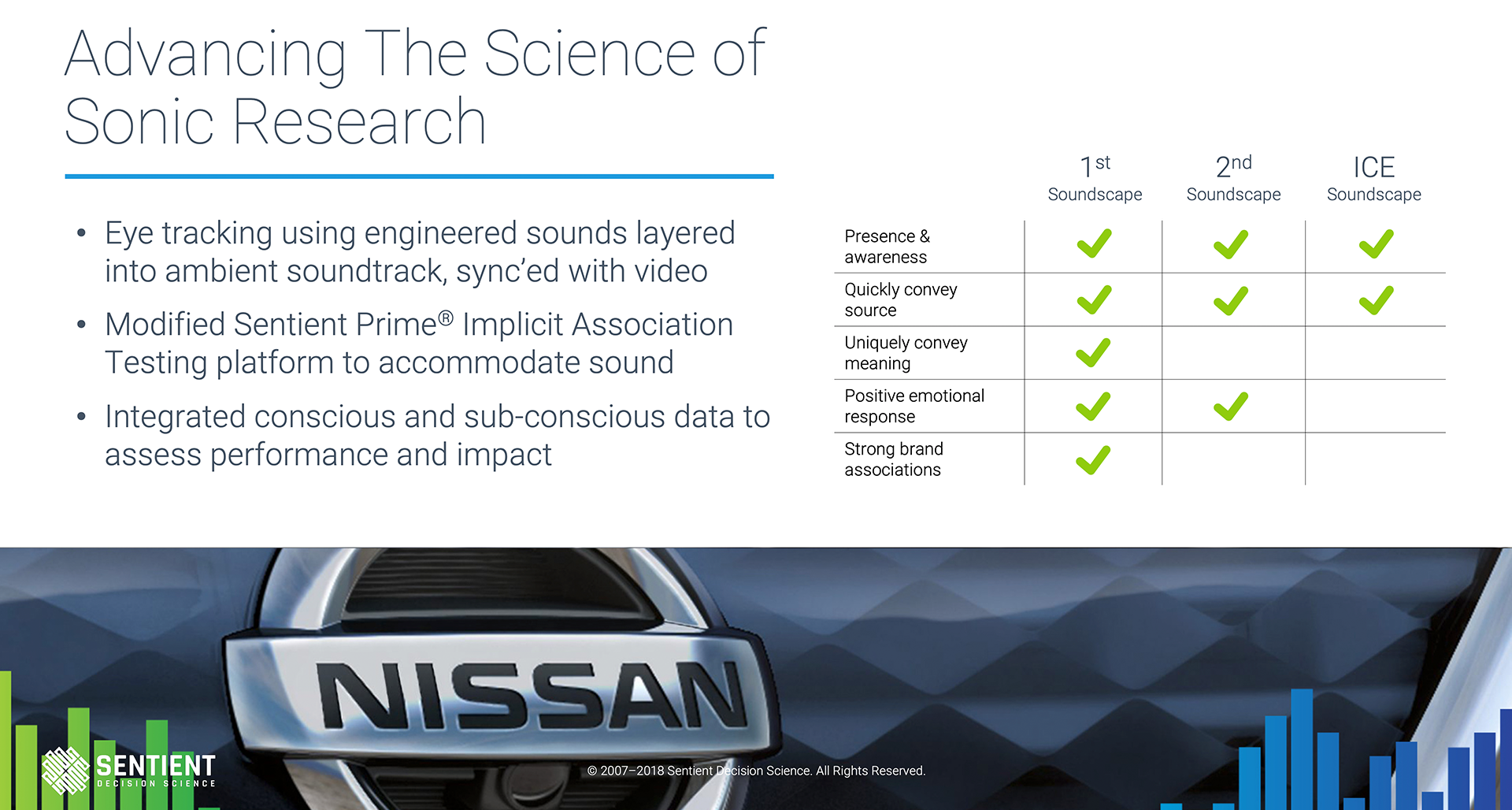 Click above to view the research results.
We combined eye tracking using engineered sounds layered into ambient soundtracks synced with video. We used Sentient Prime® Implicit Association Testing platform to accommodate sound Integrated conscious and subconscious data to assess performance and impact.
Award Winning Research
The research for Nissan was awarded the 19th annual EXPLOR Award for innovation. For more information on the award you can visit our blog.
Our Implicit Impact
Sentient Decision Science is making an impact on the MRX industry. Learn about our research and the success stories we share with our clients from around the globe.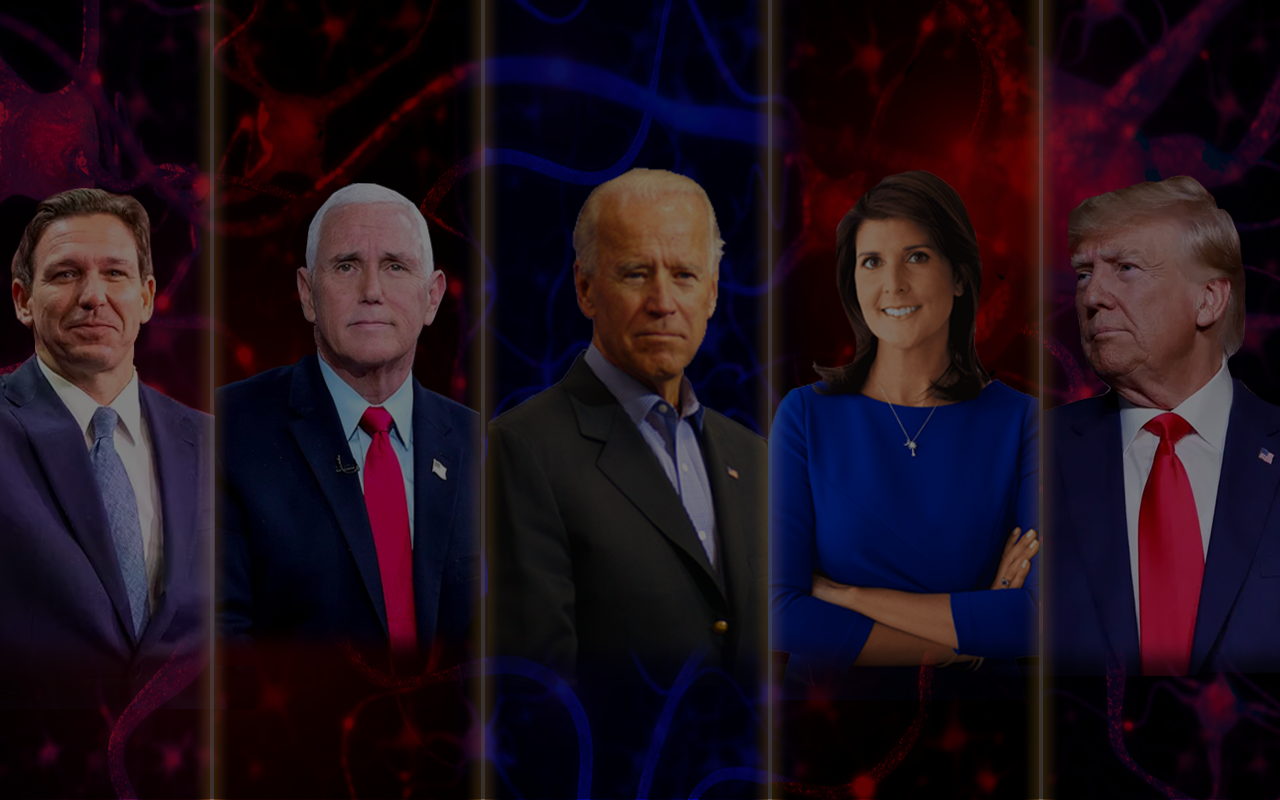 Sentient is tracking the 2024 presidential election using our patented implicit technology. Analyzin [...]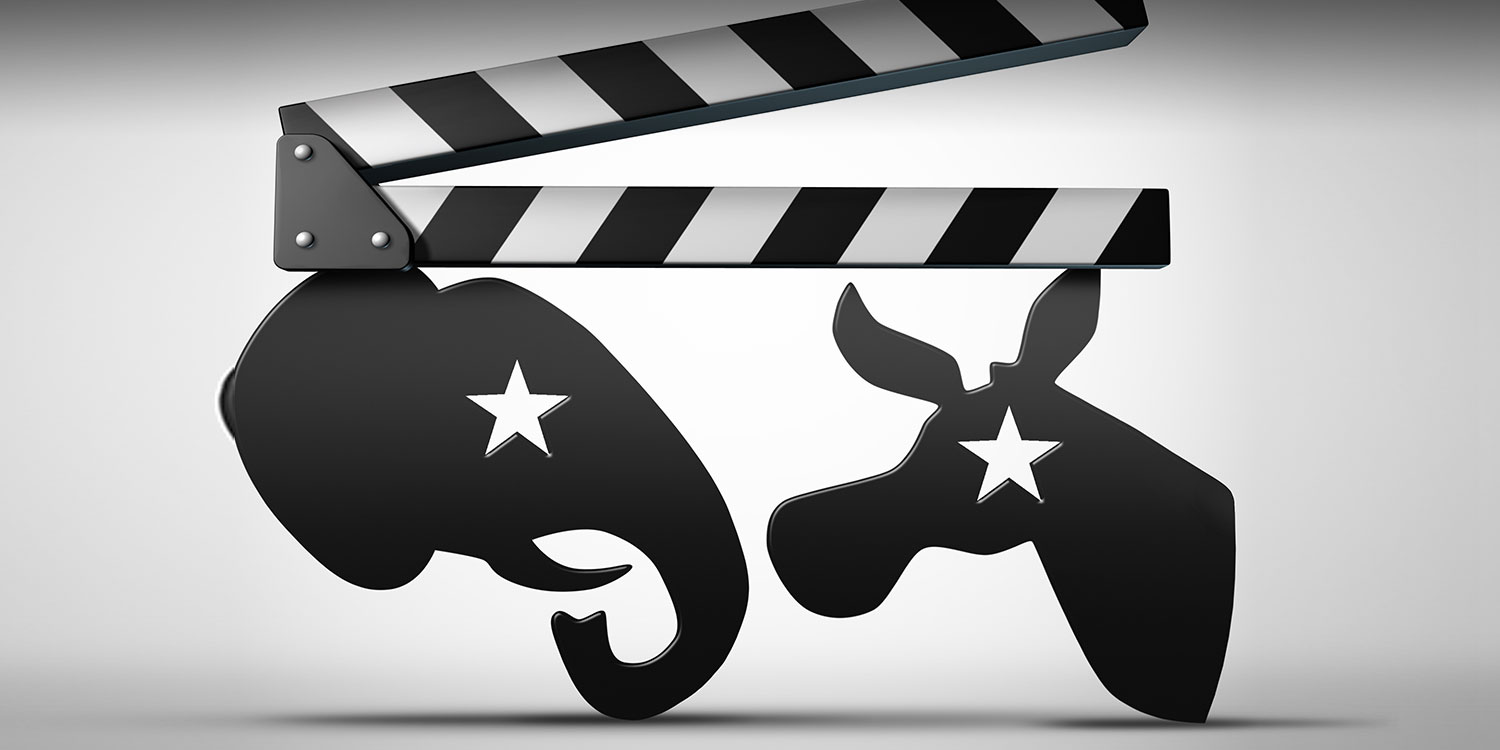 What's in a Frame?
Sentient Consumer Subconscious Research Lab
The lab looks at evidence from the first 2020 presidential debate that suggests that the mere frame [...]