IIEX-NA 2015 Day 2 Recap: Practice What We Preach
Day 2 of
IIeX NA 2015
opened with some brief opening remarks and then we dove right into sessions and workshops!
Nicholas McCracken of
Ford
 spoke to us about some of the beautiful questions that Ford is researching in order to drive their innovation and improve the vehicle experience. How do people discover vehicles? How do they think and feel about their experiences with vehicles? Can Ford design for better vehicle experiences?
"We need more innovative tools… also more innovative questions" McCracken said. "The road ahead is wide and full of promise, it's all about where you want it to take you."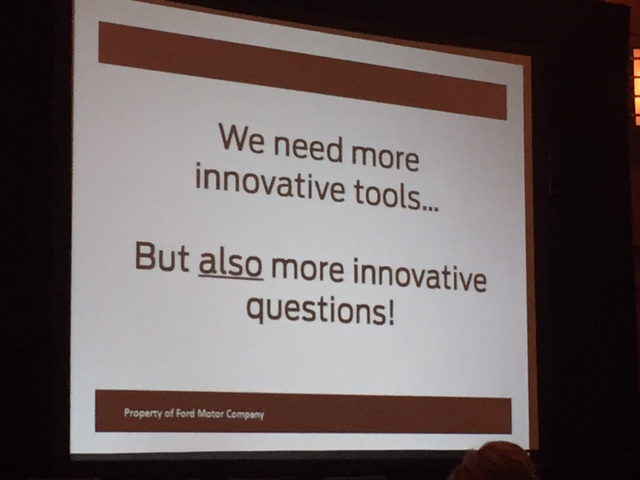 Later in the morning, we heard from
Dr. Mark Goulston
who gave a provocative talk about how to think like a disruptor. He introduced his theory that there are four steps to innovation:
Whoa,
wow,
hmm, and
yes!
"Whoa" is the prerequisite to disruption Mark says, ("I can't believe what I'm seeing/hearing/feeling!").
Then comes the "Wow." This is the fascination and amazement phase, disrupting people from their comfort zones.
Next, the "Hmmm," is about the phase when we think, "I can't wait to do something with this!"
All these phases lead to the "Yes!" phase, which is the innovation. Or, as Mark puts it, "Creating something that gets through people's inertia and defenses and causes a standing ovation."


At midday, we were excited to see the strong showing at the IIeX Executive Roundtable Discussions! Interest in Sentient's discussion of the Future of Consumer Non-Conscious Research was so strong, in fact, that there were times when we really could have used an extra table!
While the session topic was intended to focus on the future of non-conscious research (that is the integration of conscious and non-conscious measures), it became evident very early that the discussion really needed to be "What is Consumer Non-Conscious Research?" 
At the most innovative market research event in the industry, we are still at a place where measurement of the non-conscious needs to be clearly defined and that awareness of potential applications needs to rise.
The group discussed important distinctions between simply passive measurement (which includes conscious and non-conscious drivers of behavior) and measures that isolate the impact of non-conscious processing.
We were joined by an impressive cross-section of the IIeX community, from major durable goods manufacturers, to established quantitative/qualitative research houses, to innovative startups, to mathematicians incorporating massive market data and sophisticated models of behavioral responses to fine-grained variations in market conditions.
The group engaged in lively and enlightening conversations illustrating how true implicit data can fill in the gaps between what consumers can tell us about their behaviors and what they actually do under real-world conditions.
Participants from across the research spectrum saw how the measurement of implicit attitudes provides an explanation of behavior that is not only human in scale and mathematically compatible with existing data, but also impressively precise in quantifying the non-conscious impact of products, brands, and messages.
One unique component of IIeX is the workshop track, where attendees get hands-on experience and highly interactive engagement with some of the leading innovative tools and though leaders in the industry. Workshops this year range from growth hacking by serial entrepreneur Kristin Luck, on how to scale your research organization, to the application of new software designed to plug into your existing research frameworks.
On day two, Jeff Bander from Sticky, facilitated a workshop on their innovative online eye-tracking technology which provides scaled access to indirect attention measurement across the globe. The business application brilliance of Sticky, is the realization that while data quality of online eye-tracking is not as precise as what is measured in a highly controlled lab environment, the precision is good and often the online solution is the right answer specific business questions.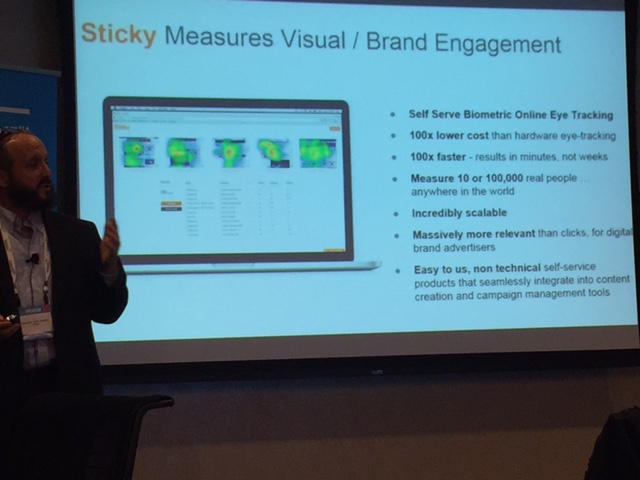 Late in the day, Dr. Aaron Reid and Clint Taylor from Sentient facilitated workshop on Adding Implicit Methods to your Research Toolbox to an engaged crowd who wanted the opportunity to better understand exactly what implicit research really is and how they can use it to their business' advantage.
"For a technique to truly be implicit," said Dr. Reid, "it must NOT be a direct, deliberate, controllable, or a self assessment."

This idea seemed to resonate with the audience, which also experienced Sentient's proprietary implicit research software, SentientPrime™. Participants noted the ways in which SentientPrime™ uses a combination of priming and response time to unlock emotional associations with brands, packaging, products and more.
During the last half of the workshop, the audience was provided with a link that they could use to set up their very own SentientPrime™ study. Dr. Reid and Taylor walked participants through the steps to setting up a brand positioning study, ad test, and package study, all in under 15 minutes!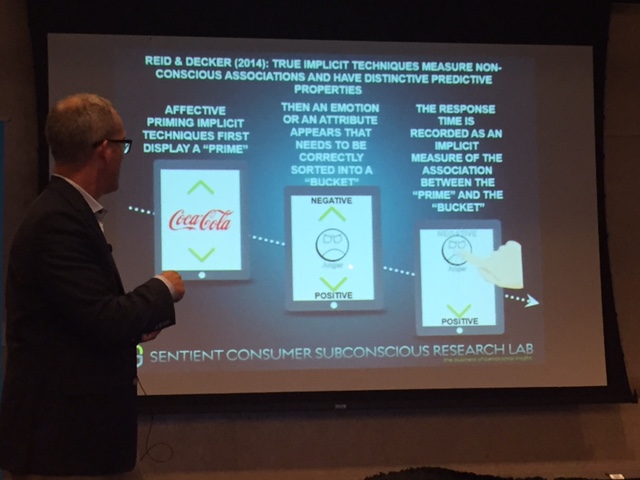 The strong energy IIeX continued during day two and the buzz of networking on the conference floor was palpable. Thanks to MarketCube for an excellent networking event at Community Smith on Tuesday night! We're looking forward to seeing what Day 3 of IIeX will bring!
Be sure to follow @SentientInsight on Twitter for updates from IIeX or check out our list of IIeX speakers here.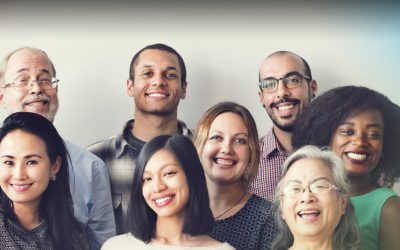 The QUIRKS event in Chicago provided us with some great insights this year, including Sentient and PureSpectrum who gave a new look into the true current attitudes of the U.S. populous by generation. This Generational Emotion Study combines System 1...