IIEX Day 2 Recap: Congrats to Veylinx!
By Sentient Decision Science, Inc.
Day 2 of the
Insight Innovation Exchange (iiex)
brought more solid programming from the team at Greenbook, including an all-star panel discussing data-driven marketing; the announcement of the Insight Innovation Competition winner; and our own Aaron Reid conducting two workshops on how to design a subconscious association study.
One of the highlights of the morning was
Melanie Courtright
's presentation on how the latest data collection methodologies are making research projects once thought impossible, possible for marketing researchers.
Courtright, Senior Vice President, Client Services, Americas at
Research Now
delved deep into profiling with examples of "flushability" that examined consumers preferences for bath tissue. While the subject matter drew some chuckles, Courtright's explanation of tracking consumers' use of multi-device consumption while shopping, and conducting shopper journey studies with profiling both in-store and at home was enlightening.
Also enlightening was
Joel Rubinson
's presentation, "Put Your Brand Research on a Digital Protein Diet." Rubinson asserted that brand research is bloated with costly surveys that take too long. He warned that brand researchers will suffer reduced relevance if they do not adapt to a new digital world rich in insights in consumers.
Rubinson shared data that showed 50% of shoppers pulled digital information on mobile or tablets while shopping. He also recommended reducing long-form brand tracker costs by 50% and to instead create a brand guidance system based on data. A key point from Rubinson was that in a digital age, media planning should start small and focused and then work broader, a switch from the non-digital age.
Our own
Aaron Reid
, founder of Sentient, and VP Clint Taylor conducted two 40-minute workshops that sought to teach participants how to conduct a subconscious association study.
Titled, "Is it Implicit? How to Design and Analyze a Subconscious Association Study" the workshop informed attendees what qualifies as an implicit association technique and why that matters, what unique insight and predictive benefit implicit measurement provides, how to design an implicit association study, and how to interpret and analyze implicit association data for deeper behavioral insight.
"I would like to see us stop using the term neuromarketing," Reid said during the workshop. "Because there is no other kind of marketing. All marketing is processed neurologically."
Sentient will be providing video of the workshops available through our website. We invite you to check back for more information soon.
In the afternoon, an all-star panel of CMOs and senior client-side researchers discussed how they use marketing research to support marketing strategies and how their organizations are evolving. The panel included Manish Gupta of
eBay
, John Whitaker of
Lowes
,
Scot Safon of the Weather Channel
, and
Marla Bace of Sodexo
.
The panel discussed the importance of researchers, marketers, sales and customer service units working collaboratively. Gupta mentioned that his team "was the glue that holds the organization together," to illustrate how each of those areas are connected. He said about 60% of the research eBay does is with their existing customers.
Safon, who jokingly mentioned he'd been in the business before the idea of analytics, asserted that for his team, research still has limitations, with a lot of decisions still being made on gut instincts and then adjusted.
On the subject of large surveys, Whitaker said that many times, a very focused, "smaller sample of folks can yield richer insights than a survey."
Congratulations to the team at Veylinx, which won the Insight Innovation Competition and its $20,000 prize. Based in Amsterdam, Veylinx reveals value through market experiments. Veylinx' tool allows consumers to "vote with their wallet" by placing a bid in a real online auction and then answering questions about their buying habits. Veylinx provides research in consumer segmentation, product positioning, concept validation, as well as ad and slogan testing.
We also learned that the overriding emotion, as reflected in the vocal intonations of attendees, has been enthusiasm during the first two days!
Dan Emodi of Beyond Verbal
unveiled the results of what he called "the world's first real-time emotion study," that his team conducted during the first two days of iiex. Beyond Verbal was able to gather about 1,500 samples with enthusiasm the most common emotion.
In this fascinating study Emodi also revealed that aggressiveness peaked during lunch time and more negative emotions were more prevalent earlier in the morning. Looks like we may not be morning people. Emodi shared the results during the day's closing remarks.
Day 3, the last of iiex North America 2014, is the most packed in terms of sessions. We hope to see you at our 3:40 session when Aaron Reid presents on "How Implicit Measurement Leads to Explicit Business Results" in the Room 222: Track 4.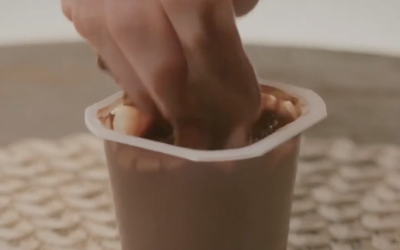 Within the political sphere, it isn't always Democrats versus Republicans. Political parties can also have internal disagreements that lead to discord among candidates. The nature of political campaigns is to emphasize the value of a target candidate;...