TMRE 2016: Eight Must-See Sessions
There's only one conference in the industry that has the gumption to be called
The Market Research Event.
 And why not? The annual meeting hosts over 1,300 market research and insights executives from all over the world, over 120 content-driven sessions, and more than 150 industry experts eager to share their experience.
With TMRE 2016 just one week away, it's time to zero in on which speakers we're especially excited to see in Boca Raton this year.
PRESENTER: Taylor Conroy, CEO at ChangeHeroes.com
STREAM: Keynote
DATE: October 17, 2016
TIME: 4:30 – 5 p.m.
We don't always try to sit in the front row, but this speaker makes it well worth it. Taylor Conroy will share an emotionally-charged story about how several "social experiments" and a trip to Kenya—the most "transformative experience" of his life— inspired him to create a peer-to-peer fundraising organization, Change Heroes.
Conroy's business has not only raised over 3 million dollars for charities and nonprofits across 40 different countries, but has also flown hundreds of fundraisers to their impact site to see firsthand the change they've created. It's a marketing story with a refreshing moral: the power of social responsibility.
PRESENTER: Lauryl Schradly, Insights & Analytics at Gatorade, PepsiCo
STREAM: Consumer Goods
DATE: October 17, 2016
TIME: 2:00 – 2:30 p.m.
In 2010, the Gatorade digital team launched a state-of-the-art social listening hub to track sentiment and buzz around the brand. Since then, the world has changed significantly, and Gatorade feels it's about time Mission Control changed with it. Lauryl Schraedly, Director of Insights at the company, will share her take on the evolution of the space and the new vision going forward, including a new approach to tools, technologies, and staffing in the pursuit of delivering value to the business.
PRESENTER: Helen Crossley, Head of Audience Insights Research at Facebook
STREAM: Track 6: Omni-Experience
DATE: October 18, 2016
TIME: 12 – 12:45 p.m.
As of July, Facebook had over 1.7 billion users. Just imagine the quantity and variety of data about people's attitudes and perspectives the social media giant has access to. Now take a moment to think of the potential behavioral insights that could be mined from this data. Considering Facebook's love of research, and the company's recent interest in better understanding non-conscious response, we're confident this session is going to be packed with fascinating insights.
PRESENTERS: Marian Gyaramathy, Group Research Director at Microsoft; Joe Brand, Senior VP of Consulting at Gfk
STREAM: Track 4: Macro Trends
DATE: October 18, 2016
TIME: 3– 3:45 p.m.
So often in research we capture a wide variety of measures because someone thinks they are important. And so Marian Gyaramathy and Joe Brand ask TMRE attendees this question: How do we really understand their value and how to best make use of these variables? The duo explains they've developed a hybrid approach to modeling which provides clarity on these issues including uncovering indirect relationships not normally identified in traditional drivers analysis.
The approach leverages the latest thinking in data imputation, Bayes Nets and Structural Equation Modeling, to provide a rigorous understanding of brands and how to drive their success in the marketplace.
PRESENTER: Kajoli Tankha, Director of Advertising Research at Microsoft
STREAM: Track 7: Hot Sectors
DATE: October 18, 2016
TIME: 4:15 – 5:00 p.m.
In more from the excellent minds at Microsoft, Kajoli Tankha will talk about how massive competitive spend is, and how consumers are being bombarded with new products and innovations. Other points: consumers want technology advertised differently in different countries, digital advertising is a beast to measure, what's new today is passe tomorrow (and sometimes your new is made passe by a competitor), and stakeholders in data driven organizations need scientifically proven input to make decisions.
According to Tankha, running a global advertising research team in these circumstances requires speed, pursuit of excellence and the latest techniques, which is why ad research plays a critical role in global advertising decision making at Microsoft.
PRESENTERS: Ann Nelson, Director, Consumer Understanding & Insight at Hallmark; John Dick, CEO of CivicScience
STREAM: Main Agenda
DATE: October 19, 2016
TIME: 10:20 – 10:55 a.m.
When CivicScience CEO John Dick wrote "Being a Vendor Sucks – But So Does Being A Client" after TMRE 2015, the article generated thousands of views and shares on social media. Why? Statements like this: "I've never attended an industry conference where the dynamic between client-side attendees and 'vendors' or 'suppliers' was so palpably antagonistic." This year, Dick will dive even deeper into challenges and opportunities facing today's clients and suppliers.
Session attendees will hear about market forces and technologies that change the way clients work and the way vendors go to market, as well as stories and best practices learned from their first months as partners. In the end, the entire audience will be invited to participate in a "Town Hall" discussion aimed at improving the landscape for everyone.
PRESENTER: Kristen Harmeling, Partner at YouGov
STREAM: Track 2: Tools Tech & Methodology
DATE: October 20, 2016
TIME: 11:45 – 12:30 p.m.
In a world where content marketing is king, well-planned and well-executed thought leadership survey research can yield strong ROI by providing an authentic foundation for myriad marketing, sales and PR activities. In this session, YouGov partner Kristen Harmeling will share case studies of ways in which survey research can be used to establish your company and brand(s) as thought leaders in your market.
PRESENTERS: Aaron Reid, Ph.D, Sentient Decision Science; Luke Atkinson, VP, Brand Purpose at Smirnoff Consumer Planning
STREAM Track 8: Partnerships
DATE: October 19, 2016
TIME: 11:45 a.m. – 12:30 p.m.
Amidst tumultuous political climates in the US and the UK, Diageo brand Smirnoff sponsored a landmark study on implicit and explicit attitudes toward "others" to quantify levels of "inclusivity" in each country. The results speak volumes on the state of implicit attitudes in each country and shed light on the factors influencing whether people act inclusively in their daily lives. Smirnoff's Luke Atkinson and Sentient founder Dr. Aaron Reid will show how the brand is taking the implicit insights to produce creative content that not only benefits the brand but also moves the needle on cultural feelings of inclusivity.
Visit Sentient at TMRE 2016 in Booth 221
Come visit exhibition booth 221 to meet the Sentient team! While you're there, be sure to try a demo of Sentient Prime, our industry-leading implicit research technology. You'll be amazed at how easy we've made it for any researcher to quickly and intuitively gather insights into the consumer non-conscious.
Want a more in-depth look at Sentient Prime? Come to our "Simplified Access to the Consumer Subconscious" demonstration, Thursday at 10:15 a.m. The hands-on session will reveal the latest innovations from our implicit research technology, teaching suppliers and clients how to create scientifically valid, and business practical, implicit research studies in minutes.
Every participant will walk away from the demo with a link to their own implicit association test and knowledge on how to best use implicit research for specific business applications  ranging from brand positioning, package testing, and concept testing to ad testing, claims testing and more.
Hope to see you there!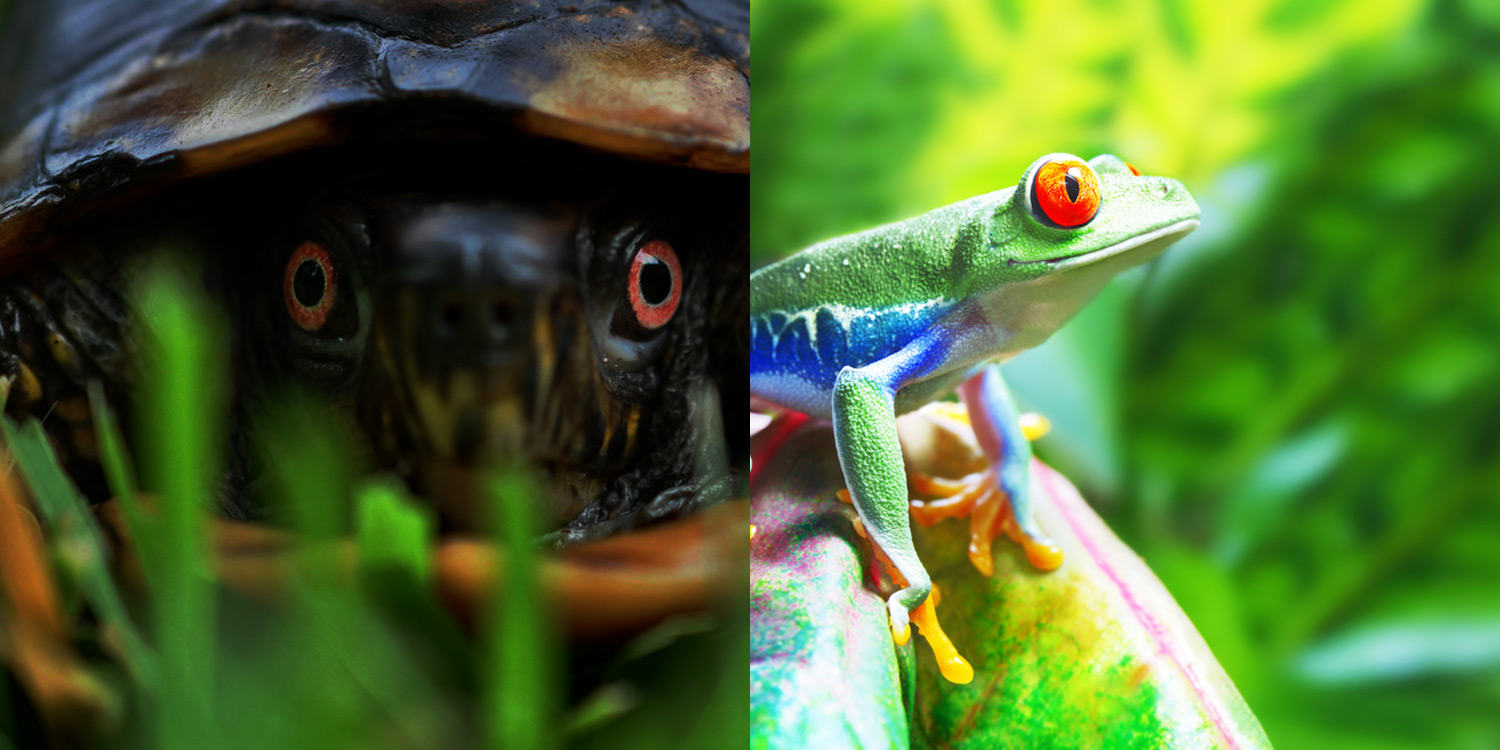 WEBINAR ANNOUNCEMENTLay LowLight It Up When the tone of your usual advertising might not be right for the current environment.By Jeremy CloughMay 28, 2020Understanding the causal changes of your advertising on consumer emotions is key for marketing...