When is a Dorito not a Dorito? A Tale of Brand Extendibility.
A CROWDED HOUSE
If you're someone who likes to imagine new product ideas or to invent new uses for existing brands, imagine what fun you would have working with brands like Doritos & Cheetos. This is the way I felt back in 2012, when I was invited to lead Frito-Lay's new category expansion strategy with an impressive house of brands, accounting for over 60% of the total salty snack market.
The problem, I soon discovered is that this house of brands was extremely crowded. If you've ever walked down the chip aisle of the grocery store, you will encounter most of Frito-Lay's $16B+ in chip brands, sitting side-by-side in 40 feet of space distinguished by little other than taste preferences. And for all intents & purposes these brands seem entirely substitutable.
We soon discovered that, with cannibalization rates over 70% new product launches were sourcing more volume from the existing portfolio than they were from the competition.
In the most extreme cases, "successful" innovation launches with 1st year sales of more than $100MM were generating less than $10MM in incremental growth.
We were unwittingly engaging in "friendly-fire", spending millions of dollars and countless hours for one brand to try and out-innovate another.
THE DOOM LOOP
This is when I reached out to a good friend, Aaron Reid, Ph.D., the Chief Behavioral Scientist and founder of Sentient Decision Science who acquainted our team with Ehrenberg's now famous Repertoire Theory. The principles of Ehrenberg's work described what was happening so accurately it seemed at times that he was more Nostradamus than scientist. Most importantly for our company this science revealed that we were in a doom loop.
By helping us calculate the repertoire dynamics for our category, Sentient demonstrated that
no brand in our category was differentiated enough to overcome the fundamentals of physical distribution & mental availability as the primary drivers of market position.
This means that no matter how hard we tried, unless we found real barriers to substitution, we were not going to be able to improve our market share.
Armed with this new insight, our gut reaction was to do what every good public company does when share loss is inevitable; we turned to price increases & cost cutting. But what the company didn't realize is that by doing this, we were doubling down on Christensen's "Innovator's Dilemma".
By increasing profitability at lower volume we were robbing ourselves of the ability to innovate without unacceptable margin erosion.
In the end, the team was forced to choose between launching easy, big-brand line extensions with guaranteed scale and low incrementality, or new businesses which were highly incremental and quite promising, but because of their small scale & lower profit margin were eroding company returns on effort & investment.
BEYOND MAKE, MOVE OR SELL
This is when we realized that innovating based on what we can make, move or sell was creating rampant substitution within our own portfolio. The company had been innovating via ever-smaller variations on what it could manufacture cheaply and easily. And since these variations don't force any hard consumer trade-offs, they encourage rampant substitution across the category. Perhaps more importantly, we were ignoring the opportunities that our mega-brands could potentially offer outside of the salty snack aisle.
While the company had historically thought of brands as names to describe its numerous chip varieties, we began to realize that if a Cheeto was only going to describe an inappropriately orange, messy, extruded corn puff, then we had better get used to 3% category growth. At the same time, we were watching companies like Special K and Nike move to a more brand-centric innovation strategy, stretching its brands to new categories and delivering 7-14% CAGR while their base categories were still creeping along at 1-3%. We were particularly interested in the success of Special K brand, that since 1955 had evolved from a breakfast cereal to protein drinks and even flavored water. We were challenged to replicate this success, but not to take six decades to do it.
This is when we set out to conduct a study on "Brand Stretch".
As many companies do, we sought to get answers to questions like
which categories would "fit" with the brand? which categories would consumers give us "permission" to enter?
and
How can we enter new categories without betraying our brand guardrails?
THE SURVEY SAYS…
To find these answers, we first engaged one of our most trusted suppliers to conduct some research on the topic. They used traditional surveys to ask consumers directly for their input, which was then translated into proprietary frameworks with 150 pages of charts & fancy high-resolution imagery.
This research taught us three important lessons.
We learned that no matter the question, almost every explicit response was biased by whether the respondent thought the new brand/category combination would yield an appealing product. Further confounding the results was that this anticipated appeal was based on hidden inferences about the characteristics of this "new product". For instance, using traditional research, many consumers would report that Cheetos and Macaroni & Cheese are a poor fit.
Categories that consumers considered the best fit were related to the current category where the brand offered little incremental differentiation. Conversely, categories in which the brand provides significant differentiation were seen to be a poor fit. As an example, traditional research identified that Doritos would fit with Snack Mix – a category adjacent to salty snacks in which Doritos would offer little real differentiation, but that Doritos would not fit well with a category like fried cheese.
But the most discouraging result from the traditional research is that consumers consistently report greater fit when they don't have a clear idea what defines the brand. These results would indicate that small, underdeveloped brands should enter new categories while brands with high levels of engagement & equity should stay put.
Ultimately what we gained from this costly research lesson is:
Effective strategies can only be developed if we know how consumers perceive the brand, the category & what they infer about the combination, and
Traditional surveys expect far too much of consumers to know or accurately report these variables.
INSIDE THE MINDS OF CONSUMERS
This is when we again reached out to Sentient Decision Science for what they do best, understanding and measuring the underlying drivers of human perception & decision-making. I had first contacted Sentient in 2007 prior to the famously successful Crash The Superbowl campaign as the only company that could help us truly identify which consumers were irrationally attached to the brand. Now we were reaching out to them again to understand what goes on inside the minds of consumers when they say "yes" to Nike golf clubs, but "no" to Gatorade energy bars.
One reason we chose Sentient is due to their scaled technology that can reveal what goes on inside the minds of consumers, and more importantly how it contributes to decision-making. Sentient has access to over 150 million subconscious measurements which would allow us to see the intangible perceptions of consumers and take the fuzziness out of this brand extendibility problem.
It turned out that Sentient's implicit methods were not only key for us to find answers to our specific questions, but also taught us some behavioral principles we could use to formulate better long-term brand extension strategies. After working with Sentient, it was often said around our department that the question is no longer "how extendible is my brand?", but rather 'How is my brand extendible?"
While Sentient offered several state-of-the-art capabilities, including eye-tracking, facial-coding & EEG, the centerpiece for this research was Sentient Prime, a research platform that combines behavioral science & mobile technology to uncover consumers' subconscious perceptions & emotions. Sentient Prime is the industry standard in pure implicit measurement, recording minuscule changes in mental processing that results from exposure to stimuli – like brand extensions, which can then be analyzed to reveal specifically what's in the mind of the consumer.
4 PRINCIPLES OF EXTENDIBILITY
The research we conducted with Sentient involved 11 brands, over 100 potential category extensions, 30,000 respondents and over 14,000,000 subconscious measures. We primarily wanted to identify the optimal pipeline of category extensions for brands like Doritos and Cheetos that would ensure successful innovation launches while simultaneously reinforcing insulating equities of the brand.
The study was large enough to not only accomplish our immediate objective, but to allow us to make initial generalizations about the four helpful principles.
Hold on loosely to your guardrails. As brands move to new categories, fewer attributes (equities) will always be implicitly associated with the brand. Conversely, as the brand enters new categories, the range of physical attributes that are sometimes associated with the brand will increase.
Fit is not enough. Brand fit provides the necessary credibility for a new product to be in consumers' consideration sets but are not sufficient to guarantee success. The emotional salience of the attributes & benefits brought by the brand to the new category is what ultimately drives preference.
Know what you're implying. Consumer appeal will be based on conscious and subconscious inferences about which characteristics the brand will bring from its current product portfolio into the new category. If these inferences are not understood and managed, an otherwise successful brand extension may be doomed to fail. For instance, if Cheetos enters the macaroni & cheese category, will it include the color, corn taste, or simply be dangerously cheesy?
Know your "brand constant". With every added category, it will become more obvious to consumers what is always true of the brand. If managed correctly, this can help make future extensions successful since consumers will already know what valuable point of difference is being brought to the category. For instance, everyone already knows how Arm & Hammer kitty litter will be different than other brands of kitty litter. This played into the decision for which extension would follow up Doritos Locos Tacos. If, for instance the next extension was Doritos Taquitos, then Doritos would be sending a message to consumers that the brand constant was Mexican food.
MAKING AN IMPACT
Several highly successful product launches resulted directly from this research. Most recently, Burger King launched Mac & Cheetos, and Cheetos Chicken Fries. Doritos followed up Doritos Locos Tacos with Doritos Loaded, first at 7-Eleven where it was 2nd best-selling SKU (behind bananas), then at Wal-mart where it helped reinvigorate the Frozen Foods category as a formidable competitor to Hot Pockets. Each of these extensions have been extraordinary successes, and are not only highly incremental to the salty snack category, but also have the scale you would expect of $1B mega-brands.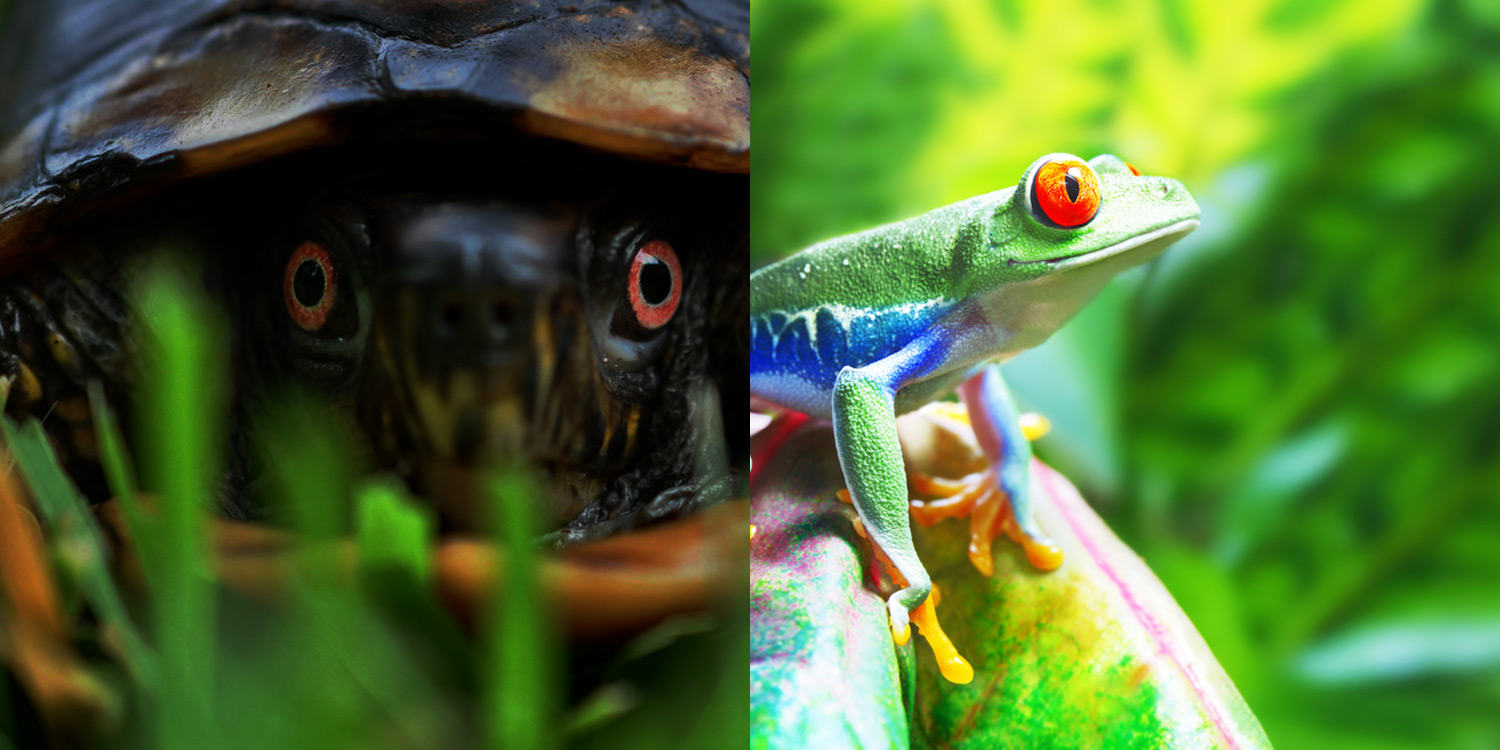 WEBINAR ANNOUNCEMENTLay LowLight It Up When the tone of your usual advertising might not be right for the current environment.By Jeremy CloughMay 28, 2020Understanding the causal changes of your advertising on consumer emotions is key for marketing...