Automation Enables Rapid Behavioral Insights for Real Business Impact
Sentient Decision Science uncovered in a recent claims study for Diageo's Johnnie Walker that when you implicitly measure the behavioral impact of claims you can be more predictive of "apparent" marketplace irrationalities. Diageo understands the importance of implicitly testing messages to avoid potential costly marketing mistakes. Using our product Affirm we were able to measure the emotional changes in preference with different claims to pick winning messages that improve branding. Here are a few key takeaways from the study.

It Pays to Be The Best
We learned human beings like the best thing. Being the best at something matters to us when we need to make a choice.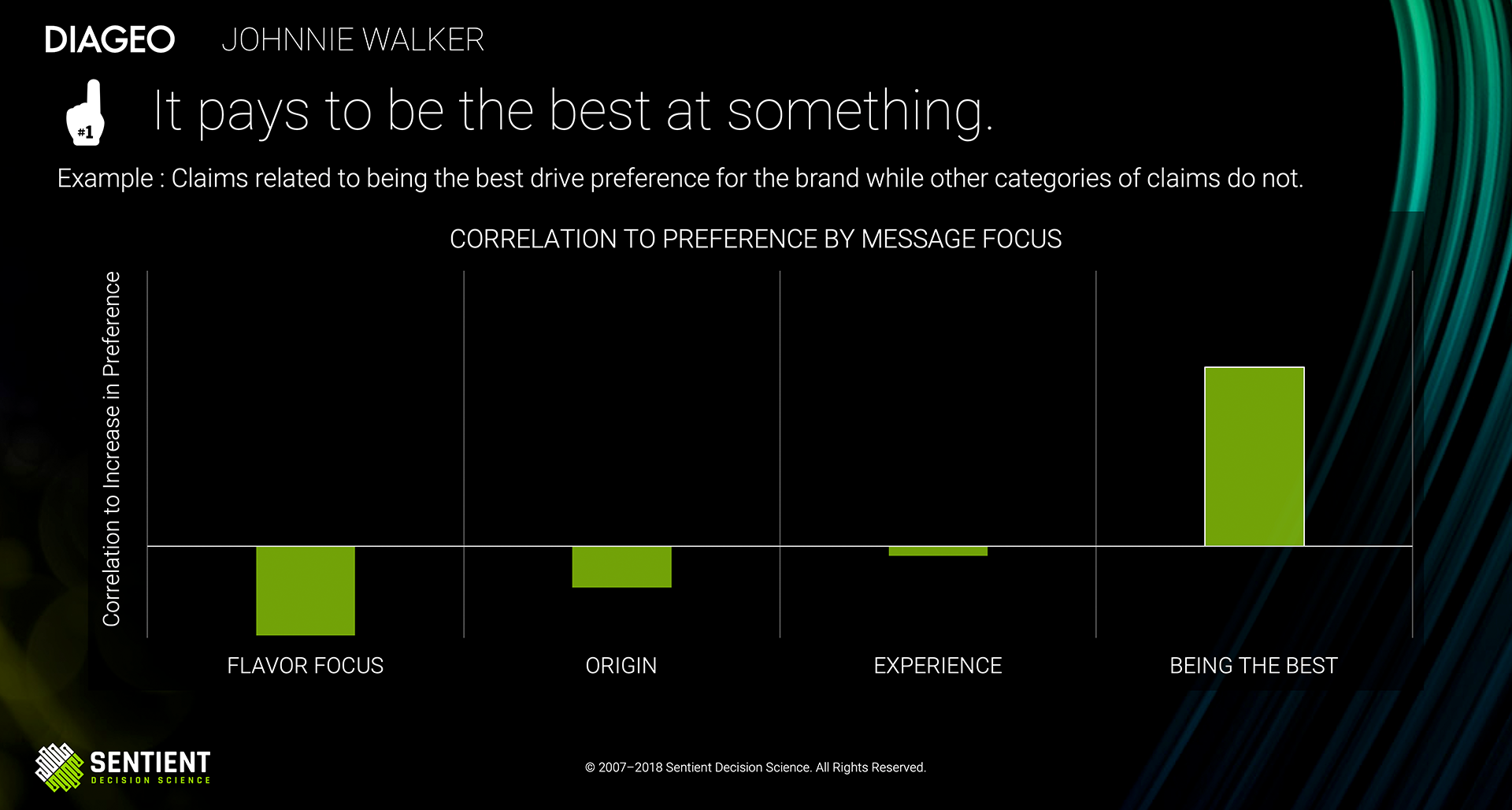 X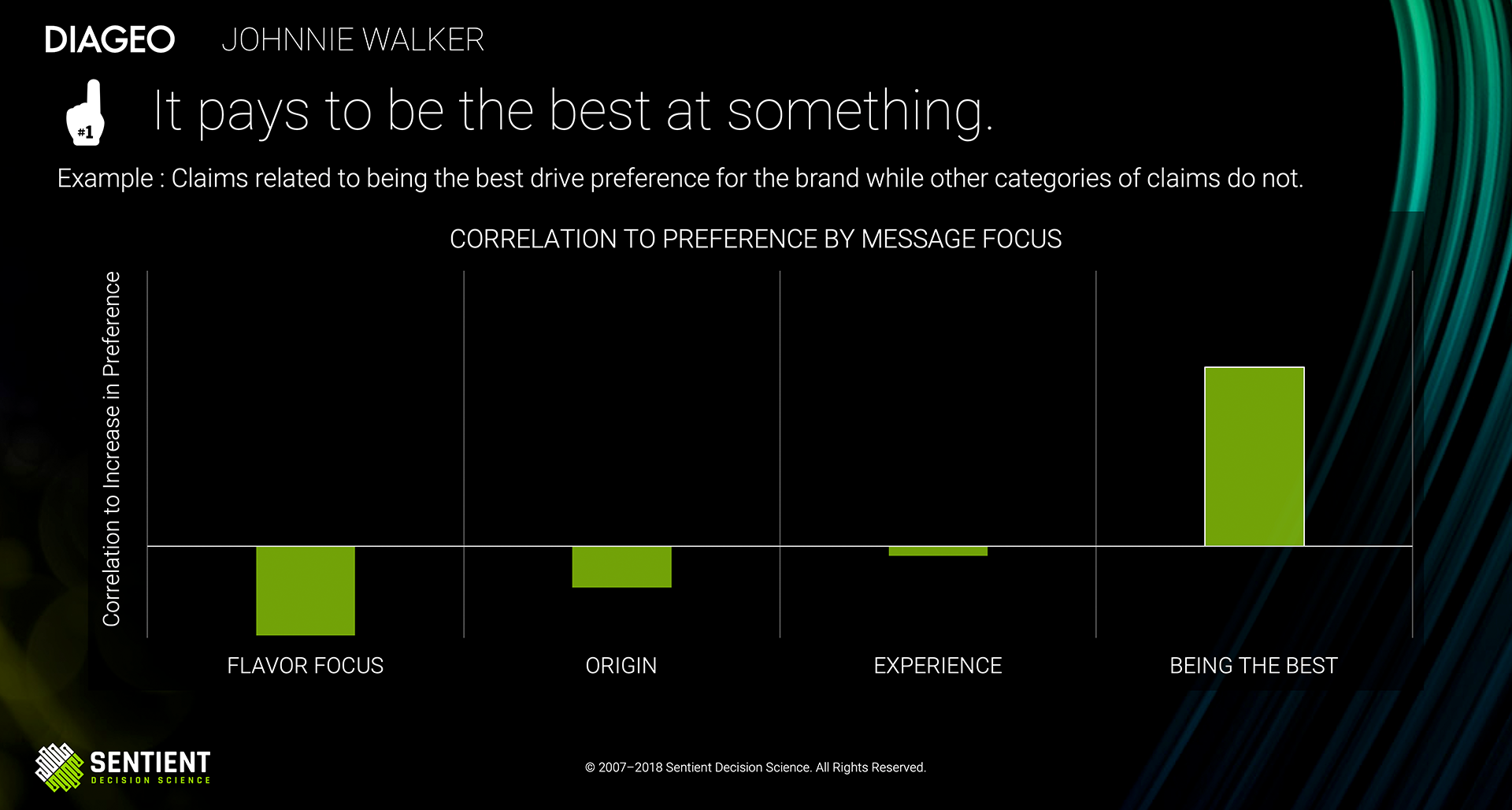 Click above to view the research results.
When there are multiple products in a brand portfolio, broad promotional messages halo to the portfolio whereas product specific messages are more likely to cannibalize. Claims that referred to the brand as full flavored whisky actually benefited their competitor, Jack Daniel's.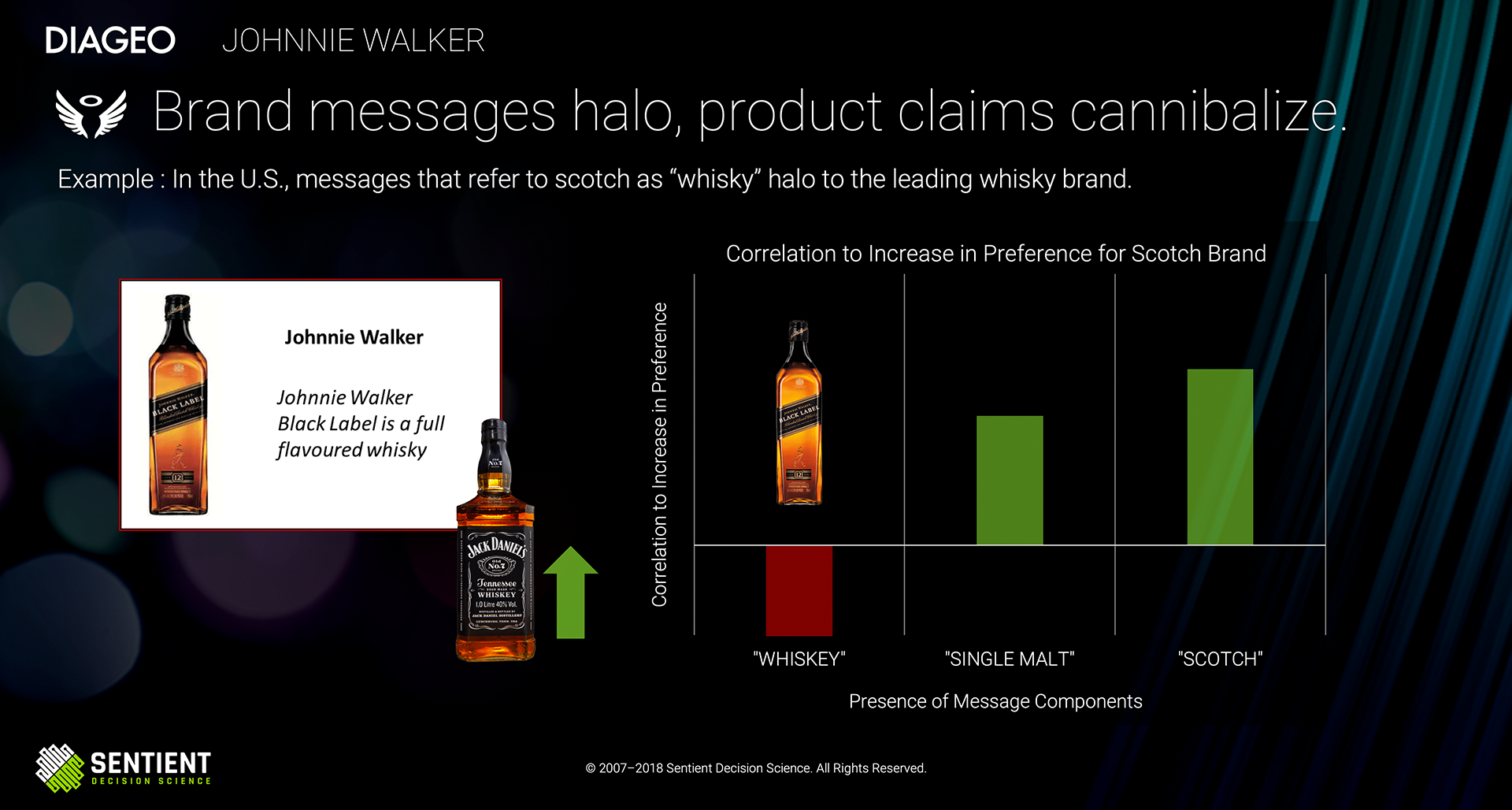 X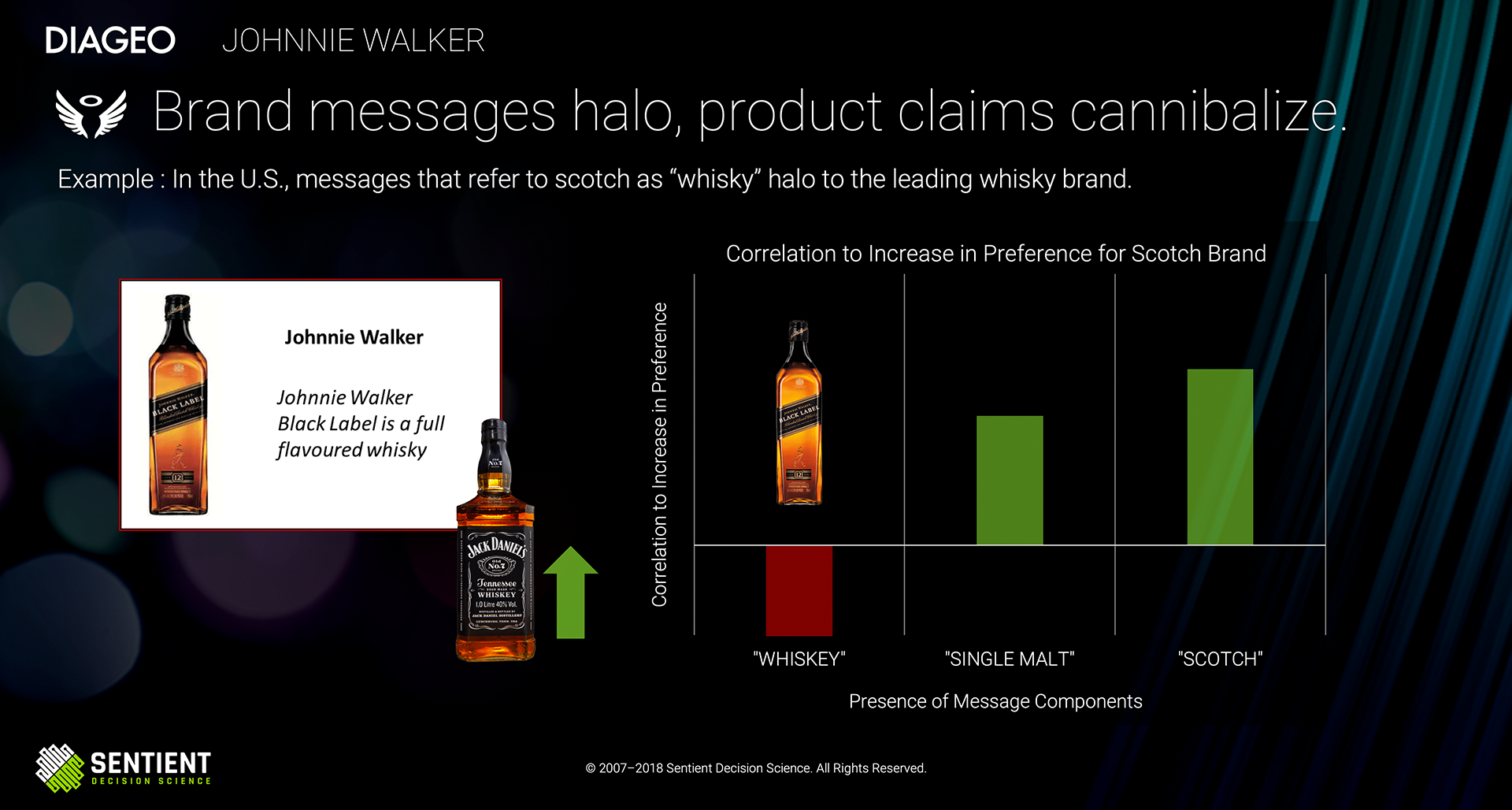 Click above to view the research results.
Avoid Functional Claims
Products claims that are too functional can cannibalize the brand. When you make a claim more at the level of a brand it can have a halo effect.
Uncovering this knowledge was key to brand messaging success. Diageo was able to avoid messaging mistakes to develop meaningful content that helped to benefit the brand and educate the researchers on how to navigate the development of future claims.
Our Implicit Impact
Sentient Decision Science is making an impact on the MRX industry. Learn about our research and the success stories we share with our clients from around the globe.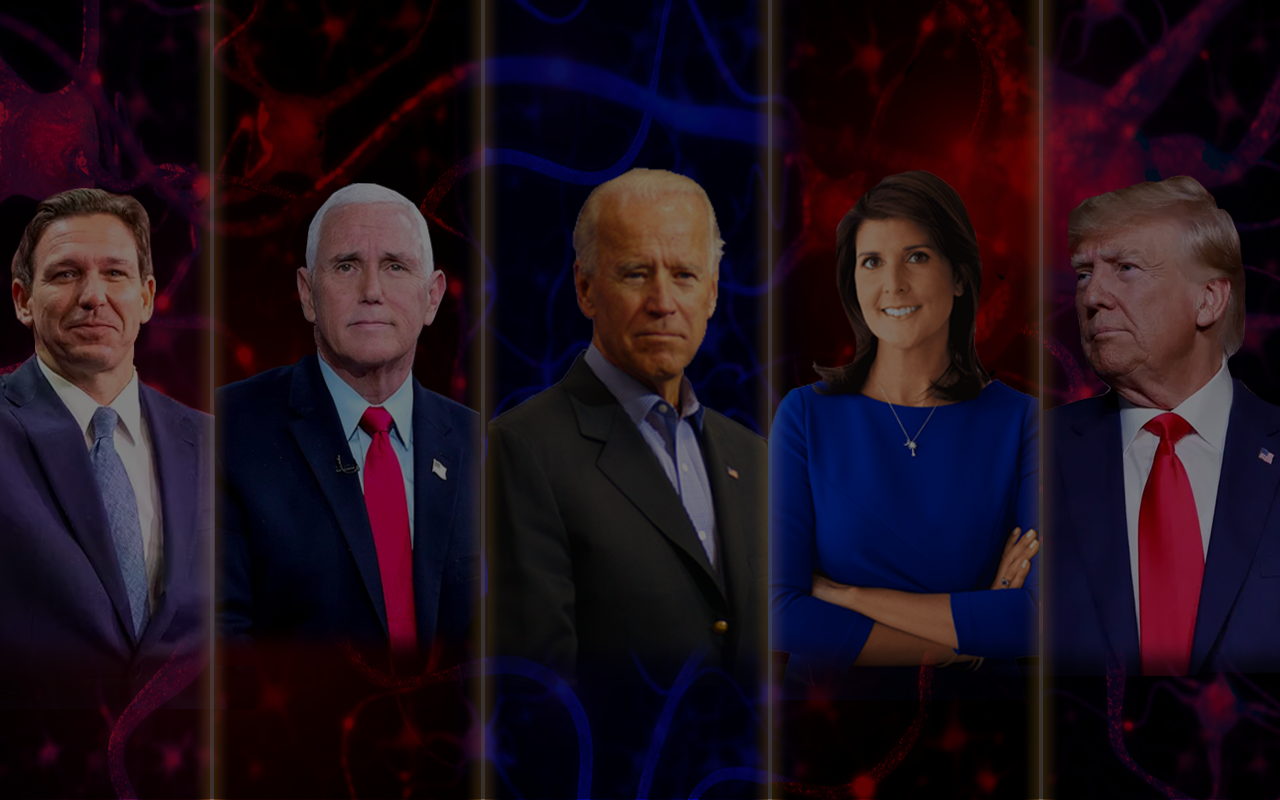 Sentient is tracking the 2024 presidential election using our patented implicit technology. Analyzin [...]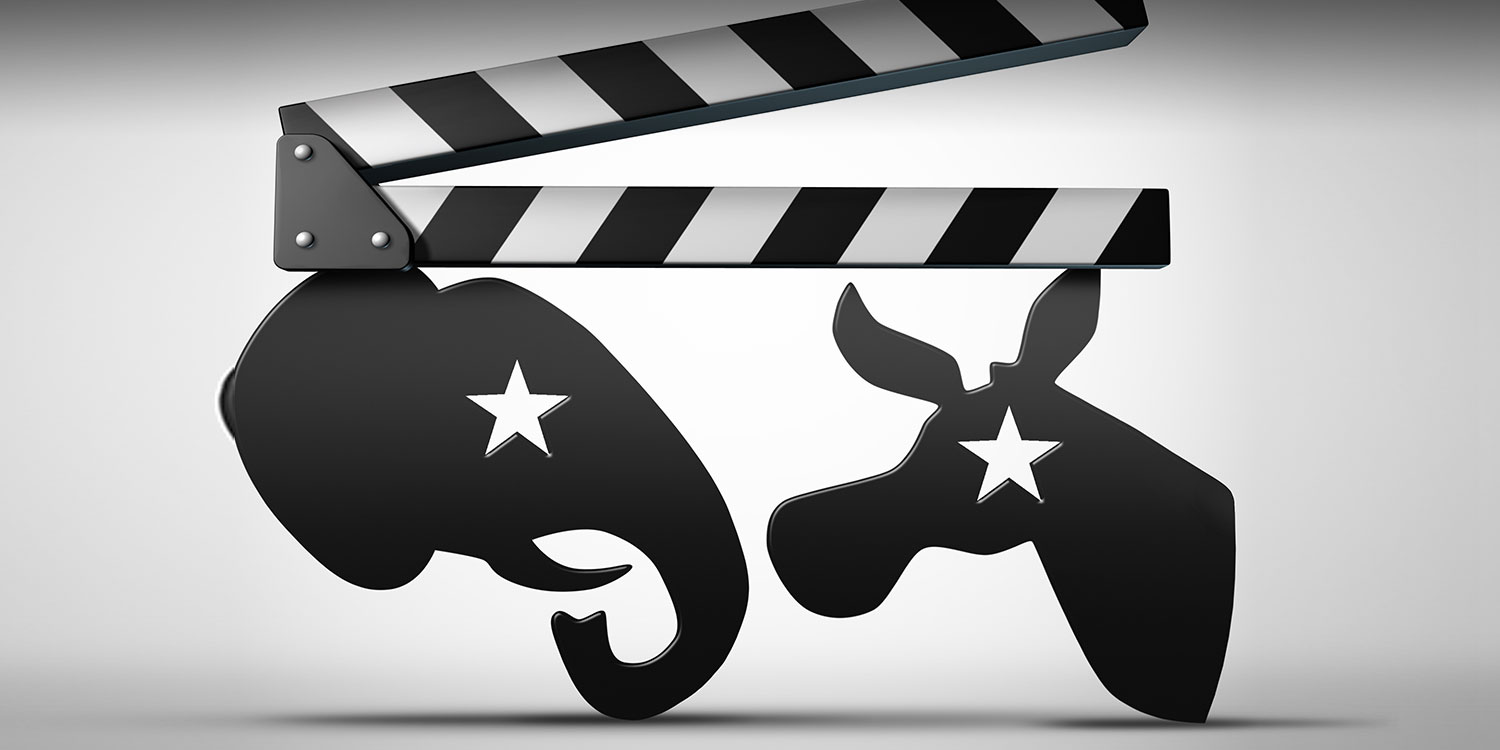 What's in a Frame?
Sentient Consumer Subconscious Research Lab
The lab looks at evidence from the first 2020 presidential debate that suggests that the mere frame [...]