Incredibles 2 Scores Big With Ad Test and at Box Office
If you took your family to the movie theater this weekend and dropped a small fortune on premier tickets, buttery popcorn and bubbly sodas… you're not alone.  People around the world turned out in droves to take their seats for Disney/Pixar's Incredibles 2, which raked in a record $183M in its opening days.  The film has emerged as the highest grossing animated movie of all time.  Who could have ever predicted this kind of success?
Meet Subtext®, Sentient's ad-testing product that leverages the power of implicit research technology to reveal the true impact of your advertising on consumer behavior.  Subtext examines consumer attention, affect, memory and desirability and combines those measures to provide results with greater predictive accuracy than other ad testing products.
We ran the trailer for Incredibles 2 through our Subtext test.  In the video below, the heat map shows in-the-moment eye-tracking data (attention) while the dashed line represents valence (the degree of positivity or negativity of emotions).  The Y axis shows a measure of positive or negative emotional responses (anything below zero is a negative emotional response).  Note the degree of positive emotional valence towards the end of the trailer when the father, Mr. Incredible, holds his son, Jack Jack, up in the air with pride and then looks out to the audience.
Overall results showed high levels of engagement (attention and affect) and emotional influence (memory and desirability), with a combined Subtext Score in the 90th percentile.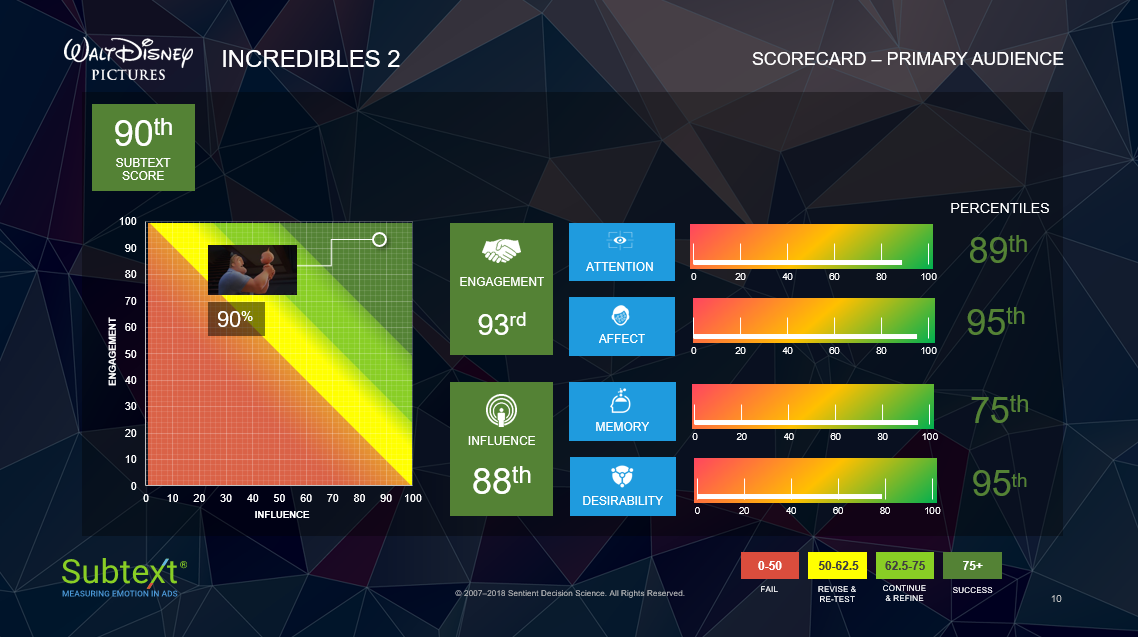 Let's contrast these results with those of another recent Disney release, SOLO: A Star Wars Story, which did not meet the high expectations that have been set for the Disney/Lucasfilms Star Wars franchise.  In fact, Solo was the lowest grossing film in the series since Star Wars: Episode II – Attack of the Clones was released in 2002.  The video below shows low measures of emotional valance through the entirety of the trailer.  The audience's response is relatively neutral.
The combined results of the Subtext study of the Solo trailer yielded an overall score in the 49th percentile.  If you look below at the individual scores for affect and desirability, key pieces in engaging and influencing your audience, you can see that these fell well below the recommended margins for ad success.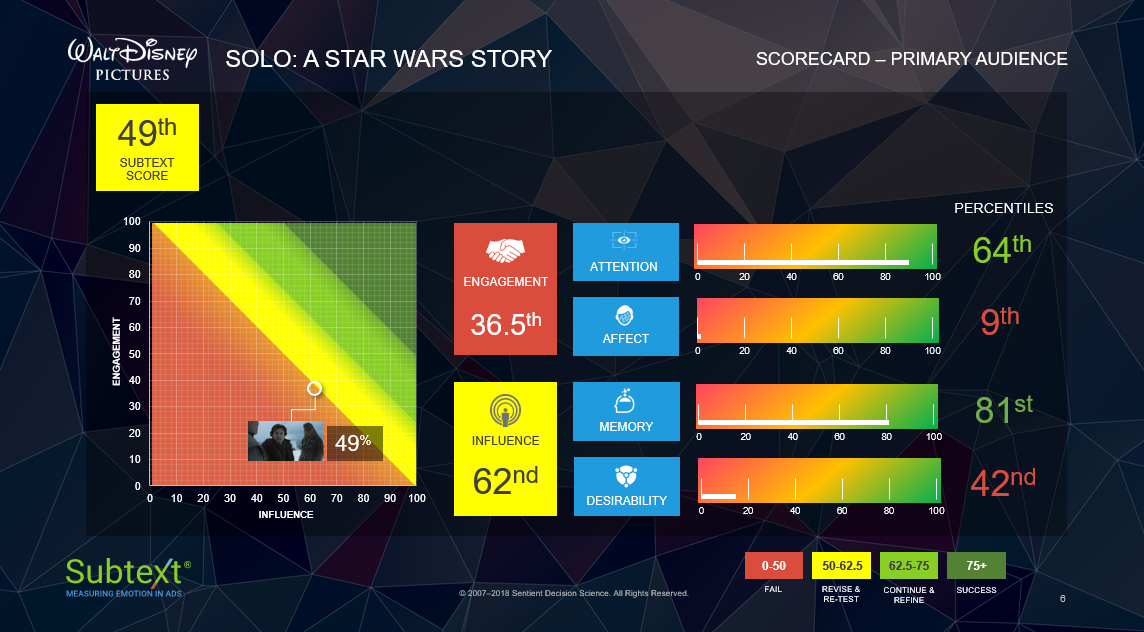 Ad tests with Subtext can be run at any stage of the creative process, from concept to in-market analysis.  The resulting reports provide our clients with key insights and include recommendations for success, allowing them to maximize budgets and make the biggest impact on their consumers.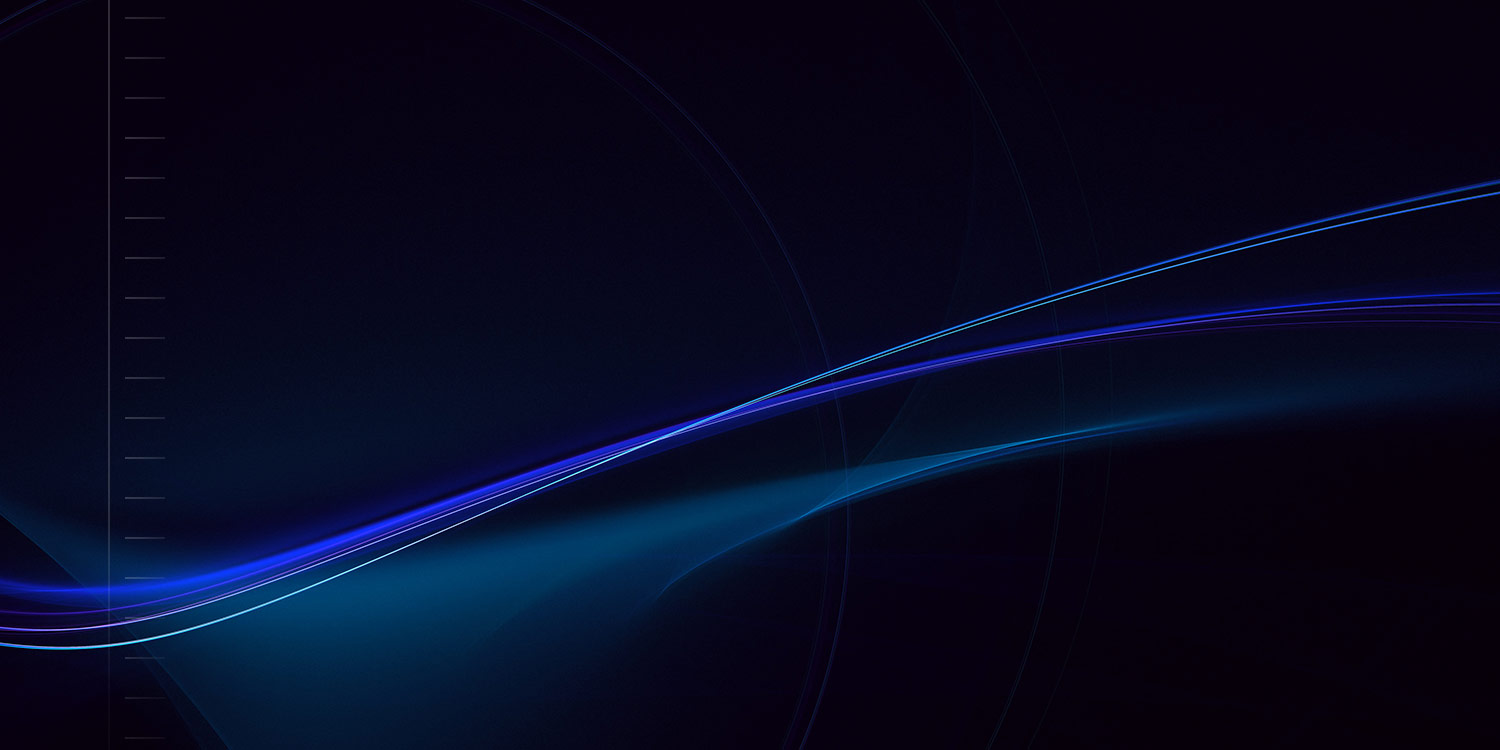 By Jeremy CloughJuly 2, 2020Anyone who's spent significant time in consumer insights, decision science, or behavioral science has probably executed or commissioned a Choice-Based Conjoint (CBC) research project. But no one currently working in these...