Sentient 
Decision Science 
builds scientific technology that quantifies the impact of human emotion
on choice, providing more accurate predictions and deeper explanations of behavior to increase
empathy for the human condition.
We believe that by providing scaled access to human em
otion and
its cognitive triggers, Sentient is delivering new
–
to
–
the
–
world insight on human behavior and the
"whys" behind it
.
Sentient Insights is seeking a Senior Insights Manager to join our team of researchers, behavioral scientists and technologists in our Portsmouth, NH location. Sentient Insights builds business insights products using the theories, techniques and technologies developed by Sentient Labs. These products are automated and answer recurrent business questions, bringing the benefits of behavioral science to business, at scale.
Position Details
Senior Insights Managers are experts in the application of the Sentient Insights Platform of Products and serve as the key point of contact with customers. Through daily customer engagement Senior Insights Managers play a critical role in account growth by educating and broadening customer perspective on the strategic value of Sentient's Platform of Products. Senior Insights Managers also work collaboratively with other Insights team members on fulfillment of client deliverables and to ensure appropriate quality assurance processes are in place throughout the product production process.
What You'll Do
Broaden customer strategic reliance on Sentient Platform of Products

.

Advise and inform customers on Sentient Insights Platform of Products, including research

methods, design parameters, criteria for test

stimuli and target audience screening

approaches

Leverage regular engagement with customers to explore expanding insights needs and fit

with Sentient Insights Platform of Products. Initiate regular outreach with meaningful

insights content to reinforce Se

ntient value

Work to continuously advance product value by sharing the voice of the customer across

Sentient Insights team, the Lab, Technologies, and Business Development team

Consistently communicate and align with customers and business development team member to exceed customer expectations

Provide outstanding customer service in the execution of Sentient Insights Platform of Products

.

Communicate daily with customers on status of orders they have within the Sentient

Platform of Products

pipeline

Review new order specifications for variance from standardized product design and/or

target audience feasibility and communicate potential impact on cost and timeline to

customer and business development team

Test study links to ensure consisten

cy with specified design, audience targeting and test

stimuli. Provide final approval to launch. Mentor Insights Managers on product processes,

project and field management techniques

Apply 

experience and background to mentor and advance Insights Manager c

apabilities in

the areas of product processes, project and field management techniques, and effective 

organizational and client communication.Integrate work streams, processes, and feedback to better the Sentient Insights product experience

Analyze Sentient Insights studies and contribute to the delivery of insights to customers.

Contribute to continuous improvement of data visualizations that illustrate the core components of the story for each Sentient Insights Platform Product
Contribute to analyses of Sentient Insights product output through insights into consumer behavior through analysis of attention, emotion, and neural network association patterns
Prior to publishing reports for review by broader Insights team and Customers, complete full quality assurance of contents relative to each Sentient Insights Product objectives and that reported data is accurate and clearly annotated
Portsmouth, NH
Portsmouth's unique geographic location offers endless opportunities for recreation. Spend the day at the beach, sailing out to the Isles of Shoals, or enjoying a lobster dinner on one of the local piers.
Scottsdale, Arizona
Sitting at the base of Camelback Mountain, the office offers views of the McDowall Sonoran Preserve, the largest "urban park" in the United States, encompassing more than 30,500 acres and over 180 miles of trails.
London, England
Two decades ago, the area was decidedly grittier, edgier and rougher – today it is the unrivaled creative hub of the East End. In fact, Old Street's Silicon Roundabout is the third largest technology start-up cluster after San Francisco and New York City.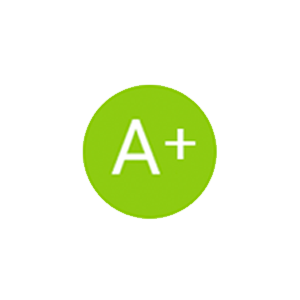 Niche Grade for Portsmouth, NH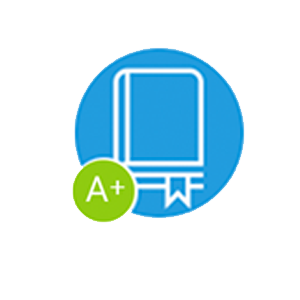 Public Schools

Housing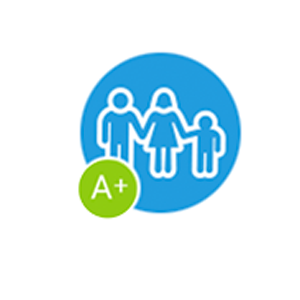 Families

Ask An Employee
Do you have a question for a Sentient employee? Reach out and our staff will help!
Knowledge, Skills, Experience
The Senior Research Manager possesses a broad skill set in the implementation and fulfillment of quantitative research, and who has a solid foundation in advanced research and analysis methods. Successful Senior Managers demonstrate the ability to identify and communicate evidence–based insights to answer business questions. Excellent organization and communication skills are required.
This position requires 7+ years of quantitative market research experience and a bachelor's degree with emphasis in the areas of psychology and business.
Preferred Qualifications
Master's level degree in behavioral science, marketing research or business management.
Benefits
Competitive compensation and excellent benefits including 401K Plan, profit sharing, health, dental, and disability insurance. Flexible remote working policy.
Sentient Decision Science is an equal opportunity employer and will provide reasonable accommodation, for medical or religious exemptions, where it does not create an undue hardship to the company under federal, state, and local law. Sentient Decision Science is an equal opportunity employer. We strive to create a culture in which every voice is valued, where employees have a sense of belonging and connection with one another and to the organization, and they feel empowered to do their best work. We are committed to increasing diversity at all levels within the company and we encourage people of all backgrounds to apply to our open positions.
If you think you have what it takes but aren't sure you meet all the requirements of this job, we invite you to connect with us. We value all perspectives and life experiences and want to hear about yours.
About Sentient Decision Science
Sentient Decision Science was founded in 2007 with a mission to increase empathy for the human condition. By providing scaled access to human emotion and its cognitive antecedents, Sentient Decision Science delivers new insight into human behavior and the reasons behind that behavior. Sentient Decision Science is the parent company of Sentient Labs and Sentient Insights. Sentient Labs builds behavioral science-based technologies that more accurately predict and explain behavior. These technologies measure human emotion, attention, and neural network associations in the mind, enabling businesses, governments, and individuals to better understand the human experience. Sentient Insights builds business insights products using the theories, techniques and technologies developed by the Sentient Labs. These products are automated and bring the benefits of behavioral science to business at scale.