Sentient Accelerates Growth with New Office in London!
PORTSMOUTH, N.H., Sept. 12, 2017 — With over a decade of pioneering and award-winning work in behavioral science research & technology, Sentient Decision Science has opened a new office in London, UK to accommodate its rapid growth.
"The decision to expand into the European market is a logical step in our growth strategy," said Dr. Aaron Reid, Sentient's founder and Chief Behavioral Officer. "Our methods and our Sentient Prime® platform are scalable worldwide; this is reflected not only in the global nature of our client base, but also in having been named to the GRIT Top 50 Most Innovative Research Firms for the second year in a row. We've seen Europe grow into an important hub for behavioral science & neuromarketing, so building a stronger local presence is a priority for us."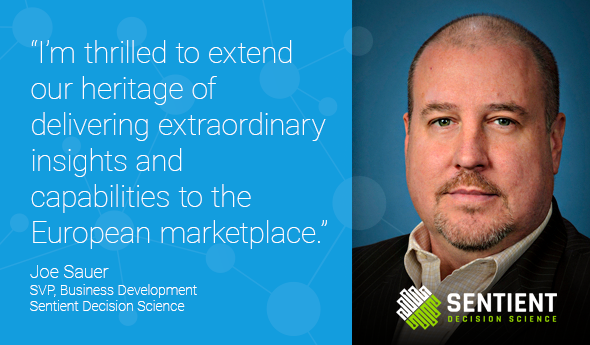 Industry veteran Joe Sauer will oversee the company's European expansion. He brings over 20 years of client- and vendor-side experience in branding, advertising & media, new product development, and analytics. Commenting on the expansion, Sauer said "our methods solve one of the age-old problems confronting marketing organizations – quantifying the role that emotion plays in consumer decision-making. What sets us apart is the scientific and empirical validation of our methods, delivered via the leading technology platform in the industry. I'm thrilled to extend our heritage of delivering extraordinary insights and capabilities to the European marketplace."
About Sentient Decision Science:
Sentient Decision Science is a research technology & consulting firm specializing in platforms that make advanced behavioral science accessible to business. Through its patent-pending implicit association technology, Sentient Prime®, the company has become the supplier of choice among many of the Fortune 500 for measuring and tracking brand equity, advertising effectiveness, and product & concept testing. The company makes its tools available to both end clients and research agencies alike, leveraging its advantages as the most rigorous, stable and scalable implicit testing platform and largest normative database of implicit associations in the world.
Sentient Decision Science London Office:
41 Corsham Street
London N1 6DR
Phone number: +44 20 3371 0487
For additional information, contact:
Christina Luppi, Senior Marketing Manager
Sentient Decision Science
(603) 570-4819 |
info@sentientdecisionscience.com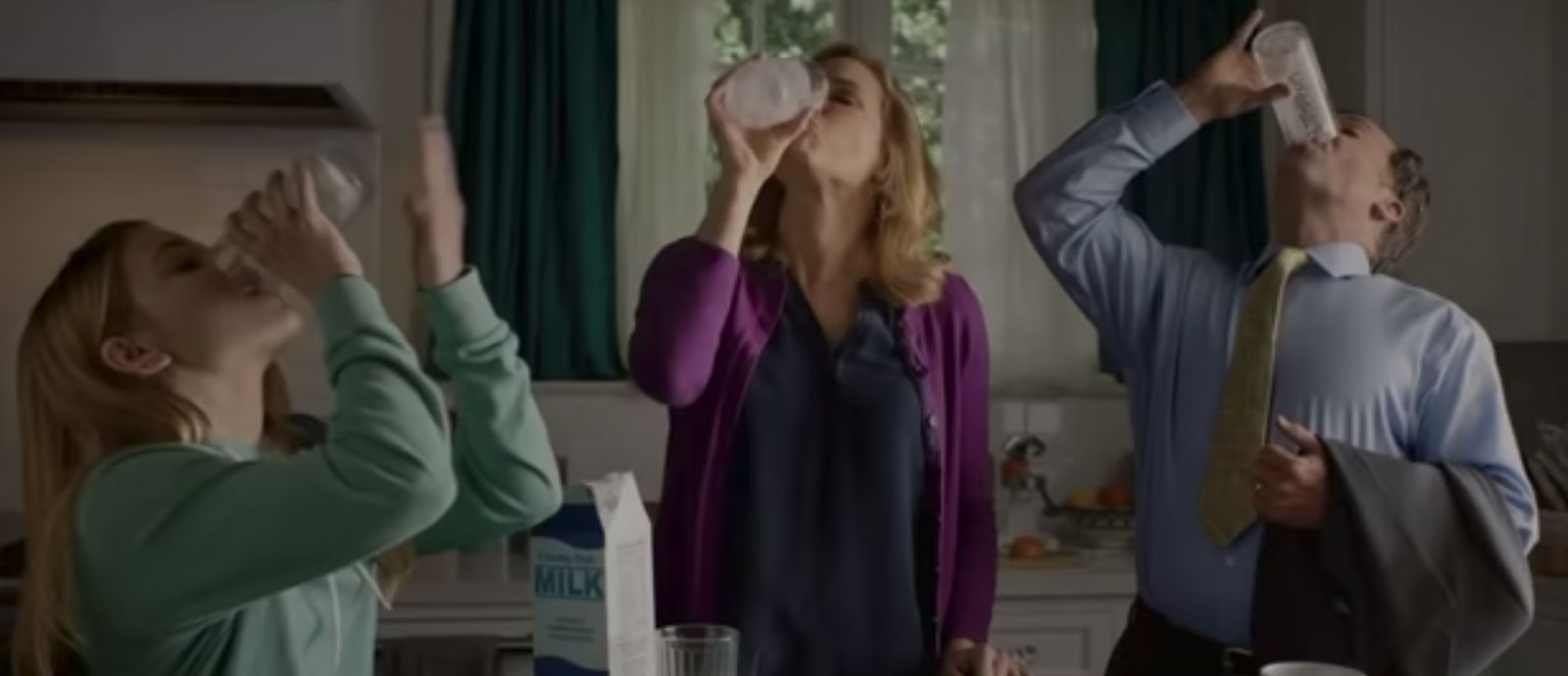 By Aaron ReidDecember 5, 2019Sentient recently presented insights on Mint Mobile's "Chunky Style Milk" at IIeX US in Boston this year. We were so intrigued by the results on emotions that are out of the ordinary that we wanted to learn more on how...