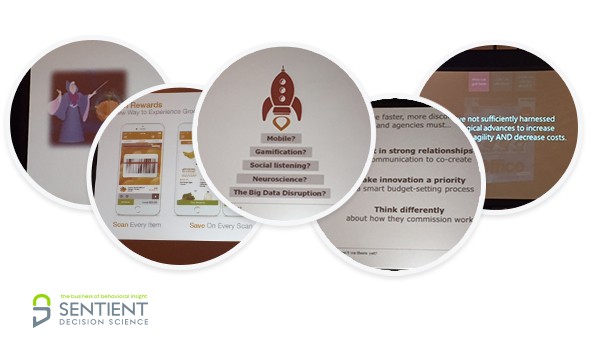 The third and final day of IIeX NA 2015 opened with the announcement of the winners for the IIeX Insight Innovation Competition! Congratulations to Fetch Rewards who will take home $25,000 to invest in their start-up!
Fetch Rewards is a mobile app that gives shoppers, a fun, easy and rewarding shopping experience. Scan your items as you add them to your cart, immediately receive coupons for items you've scanned, and then hand your phone to the cashier at checkout when you're ready to pay and the cashier scans a barcode, does a quick security check, and off you go! On the retailer-facing side, the app captures shoppers' actions, their path through the store, and allows users to ask shoppers relevant questions at the point of purchase.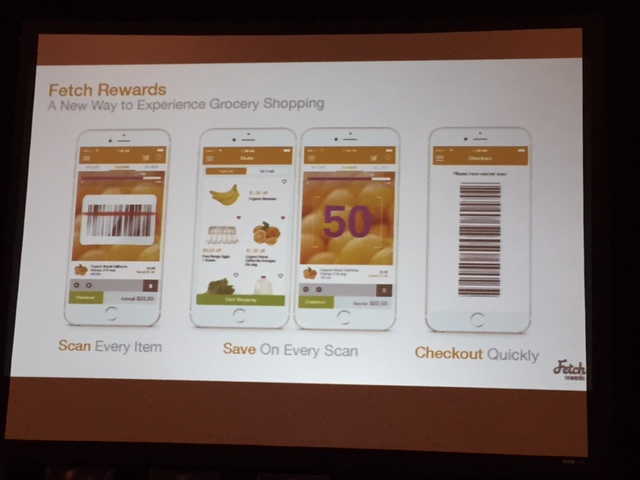 Later in the morning, Jeff Reynolds from LRW took the stage and spoke to the audience about the future of market research and where we need to go from here.
"We have not sufficiently harnessed technological advances to increase speed and agility and decrease costs," said Reynolds.
He stressed that our systems need to be adapted for the needs of fast-paced digital, social and mobile marketing.
"We've got to make research faster and lighter, we need to get the voice of the consumer in real-time," Reynolds said. "There is so much data afloat in this world, and we need to be the stewards of it."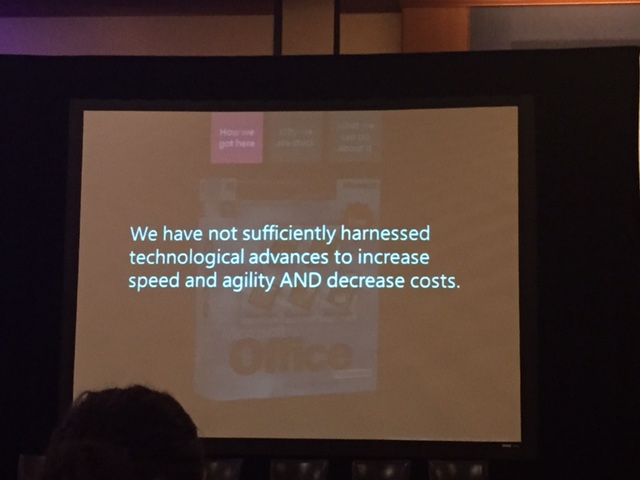 Also inspirational was Kris Hull from TNS who encouraged us to take all of the things we've been talking about as the "future of market research" for the last several years like neuroscience, gamification, and mobile research and start making those things a reality!
Hull suggested that there is some cognitive dissonance between clients and agencies, especially around the meaning of "partnership" and budget concerns.
Kris's suggestions? Clients should "re-envision RFIs/RFQs/RFPs as creative briefs for market research," devote significant time to writing them to make them "crisp, clear and inspring," and "ensure decision criteria are aligned with their business objectives and innovation aspirations, not just price reduction."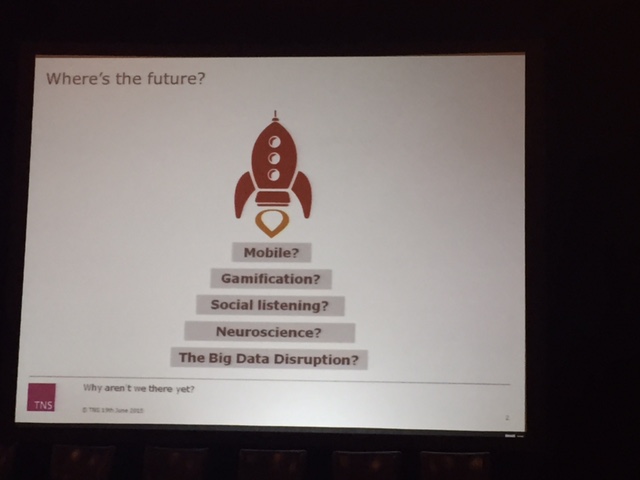 Lisa Courtade from Merck brought the crowd back to reality a bit when we were all feeling like we were on an "innovation high" by reminding us that innovating really is hard work.
"Has the fairy godmother ever given you a big pile of money?" she asked, before emphatically answering, "No!"
Courtade presented ways in which she had utilized neuroscience methodologies like EEG, Eye Tracking and GSR to help answer her client's marketing questions and help them to innovate. According to Courtade, when it comes to market research methods and innovation, it's best to be faster, differentiated, actionable and true.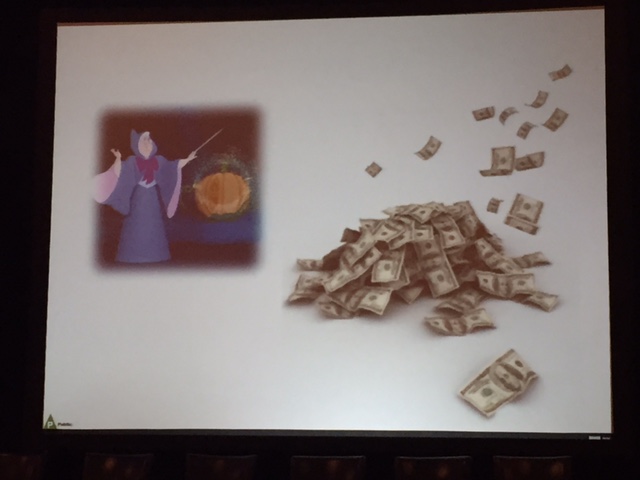 Merrill Dubrow from M/A/R/C Research took the stage this morning and reiterated the idea that "IIeX is not just a conference, it's an exchange of ideas, inspiration and practical business solutions."
We're walking away from IIeX-NA 2015 with valuable new ideas, industry contacts and potential partnerships. Thanks goes out to the Greenbook team for putting this event together for all of us. We're already looking forward to the next event!